Prior to The Merge, ETH went one step further by overtaking Bitcoin in terms of open interest rate on options trading. The trading volume of ETH in open options has skyrocketed. The open interest rate of ETH options is $8.2 billion, while BTC is only $5.4 billion. https://twitter.com/ArcaneResearch/status/1559810858896822273?ref_src=twsrc%5Etfw%7Ctwcamp%5Etweetembed%7Ctwterm%5E1559810858896822273%7Ctwgr%5Ea46576c982232377efad925cb68b9d0701882f6f%7Ctwcon%5Es1_c10&ref_url=https%3A%2F%2Fambcrypto.com%2Fethereum-eth-tosses-bitcoin-btc-to-take-top-spot-in-this-area%2F As reported by Arcane Research, BTC has low trading activities. Besides, future funding rates and premiums have decreased significantly. ETH, on the other hand, has thrived in these aspects. At the time of writing, funding fees when trading ETH perpetual futures contracts are on average at 0.005%. The current value represents a slight drop from the price of ETH across all exchanges on August 13 when the price of ETH was $1,981.86.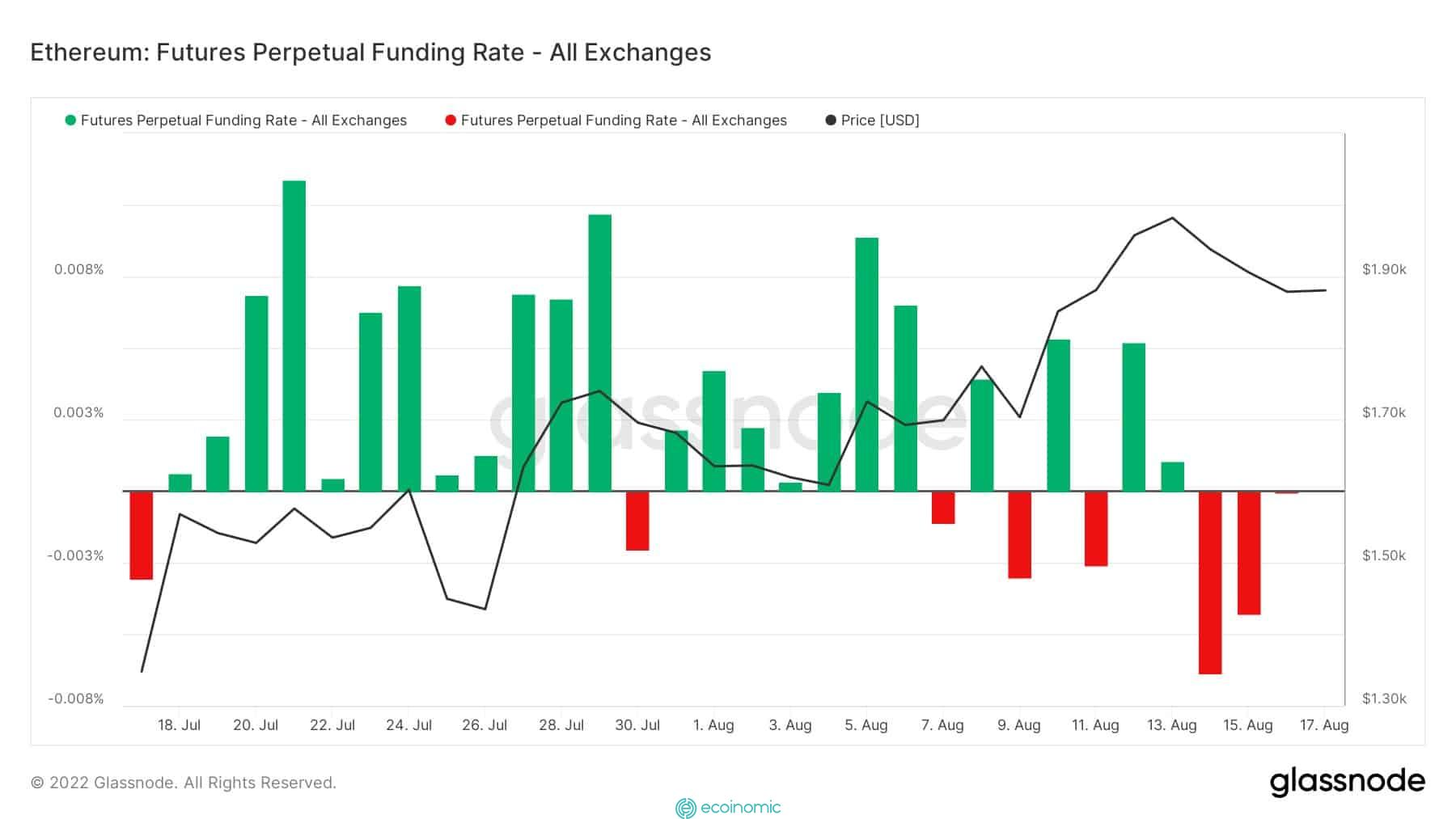 In addition, ETH still holds an important position with an estimated future leverage ratio. Despite the fact that it was as high as .233 on August 14, it remains in the same zone at .222 at the time of writing. >> See also: Binance update 2022 subscription guide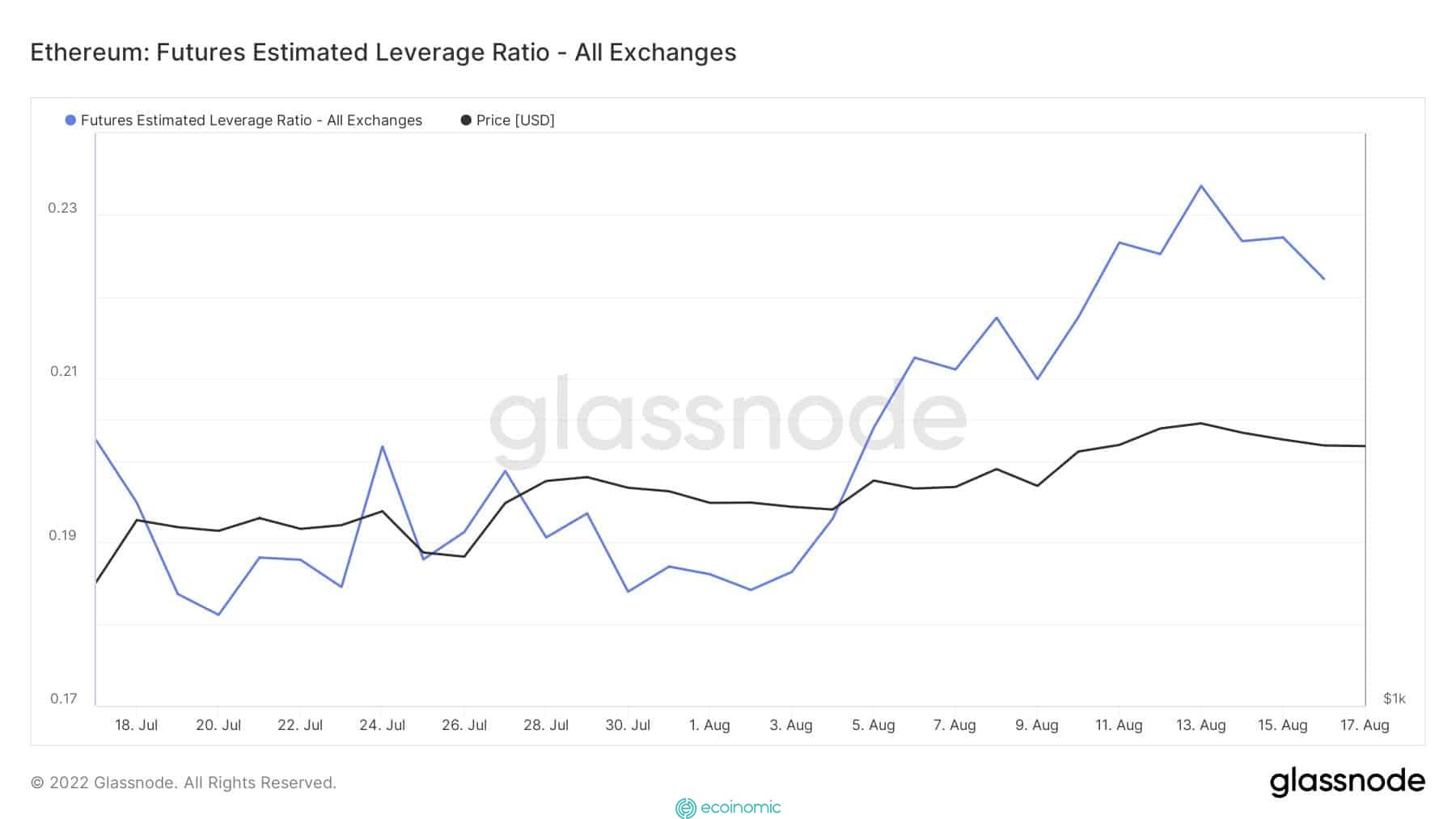 So can ETH maintain its momentum against BTC in the futures market? Given the current market conditions, it is possible that we will see the trend continue in that regard. Coupled with the performance of Ethereum Classic [ETC] over the past two months, it seems that converting ETH to Proof-of-Stake (PoS) could help it stay on top of BTC. Although ETH has surpassed BTC, the effect has not yet been reflected in the current price. In the short term, there has been a decline. After surging to $1,900 on August 16, ETH is trading at $1,876, down 1.48%. The top two cryptocurrencies are trading in a similar direction. At press time, BTC is trading at $23,736, which is lower than its price 24 hours ago.