Ethereum, the largest altcoin is scheduled for The Merge event this September.
The event will take place in two phases. The Bellatrix upgrade on Ethereum's Proof-of-Stake (PoS) Beacon chain, followed by the Paris upgrade. But here are some things that investors should know in advance.
Checklist
Ethereum founder Vitalik Buterin has warned operators to upgrade their computer programs in preparation for the September 6 upgrade on the Beacon chain ahead of The Merge event.
Buterin stated on Twitter:
"Reminder: although the consolidation is about to take place around September 10-20, the chain's hard fork will take place on September 6. Make sure to update your computer program before that time!"
The Merge marks the consolidation of the existing execution layer on Ethereum with its new proof-of-stake consensus class Beacon chain.
This event will eliminate energy-intensive mining. And instead, secure the network with staking ETH.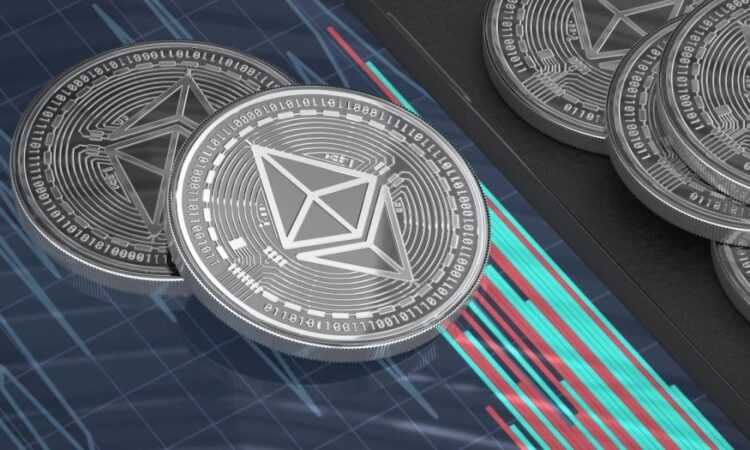 This is an important event in realizing Ethereum's vision of greater scalability, security, and sustainability.
The Bellatrix upgrade and the Beacon chain were relatively complete.
What's in Ethereum after The Merge?
Investors, especially institutional investors in the Ethereum network, have moved to support the network ahead of The Merge. They have accumulated tokens that take advantage of the opportunity to buy assets at a lower price.
CME Group Inc. has launched new Ethereum futures contracts in euros as derivatives markets continue to show positive trading volumes. First announced on August 4, 2022, the new Ethereum futures contract was set at 50 ether.
Additionally, on August 18, CME Group announced its upcoming ETH options and laid out its standards. Besides, the number of micro-sized Ethereum futures contracts has skyrocketed ahead of the upcoming The Merge event.
Overall, these points drive demand for ETH. Prominent crypto analysts have shared similar views.
Renowned cryptocurrency analyst Michaël van de Poppe gave this technical analysis of eth's latest price action. According to the analyst, ETH could cross the $2K mark after the upgrade.
🔥 – #Ethereum fork happening on the 6th of September, which increases the odds of the Merge to be a success -> sentiment changing.

The scenario still going as planned, I don't want it to drop sub $1,350.

If strength continues -> $2,200 next. pic.twitter.com/Aw2KyNPUKW

— Michaël van de Poppe (@CryptoMichNL) August 30, 2022
However, as reported by Bloomberg, Ethereum investors still don't seem to agree on ETH price expectations. For example, most retail traders expect a price correction in the asset after the event.