Bitcoin fundamentalist Samson Mow has criticized Ethereum (ETH) as a currency that is vulnerable to being captured.
In a series of tweets, Mow criticized Ethereum. He said that the cryptocurrency was designed for the sole purpose of injecting tokens.
Regulatory compliance
Mow said eth's problems are due to the continued optimization of tokens in terms of decentralization, security, and resilience.
"It seems that PoS will enhance the complete regulatory grasp of centralized Staking and exchange platforms."
First proposed by Vitalik Buterin in 2O13, Ethereum was originally created to complement and improve Bitcoin. The altcoin has grown to become one of the most important blockchains in the cryptocurrency industry.
According to its website, Ethereum can be used for encryption, decentralization, security, and transactions. Blockchain is preparing for a major network upgrade called "The Merge" on September 15, which is expected to reduce energy usage by 99%.
But the network has faced criticism for its lack of decentralization. These are significant concerns in light of recent U.S. government sanctions on Tornado Cash.
Why Is Ethereum a Shitcoin?
Samson Mow said Ethereum's centralization problems started with the decision to require users to stake a minimum of 32 ETH as part of the protocol to lock down the supply and maximize the code.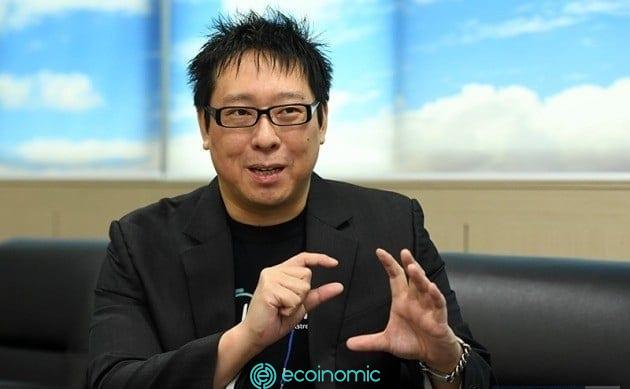 That makes PoS as centralized as possible plus they don't have a Bitcoin culture (not your keys, not your money). Staker helps secure the Ethereum network by storing data, processing transactions, and adding blocks to the blockchain.
About four entities, including Binance and Coinbase, control 66% of Ethereum's Beacon chain, a new consensus layer on the blockchain that coordinates the network of distributors, and the introduction of PoS. All are expected to comply with U.S. sanctions.
In the event that entities do that, the Ethereum community may be forced to resort to a user-activated soft fork or USAF in order for the network to remain decentralized. But Samson Mow said that seems highly unlikely.
And this is why we call Ethereum a Shitcoin. It's a mission rife with bad designs for the sole purpose of injecting tokens.
The Failure of Bitcoin
Bitcoin maximalists believe that BTC is the only crypto asset that will be needed in the future.
They believe that all other digital currencies are inferior to Bitcoin and that they violate ideas such as those envisioned by the "father" of Bitcoin nicknamed Satoshi Nakamoto.
However, Bitcoin has faced problems in handling increased transaction volumes, leading to an emergency of blockchain networks. What another network (Ethereum) can do.
Researchers argue that leading cryptocurrencies have not developed as a "productive" asset and that maximalism is an ineffective growth strategy.
They said that a number of factors have hindered BTC's growth over the years, including the failure to attract developers to build protocols and apply them in a more useful way on Bitcoin.
More recently, Bitcoin maximalism has begun to be phased out despite developers continuing to work on the blockchain.
"We need to revive bitcoin's building culture, keyboard heroes and podcasters are much less important factors. "