Ethereum deflation after the Merge
Ethereum is expected to become deflationary after the Merge upgrade, with issuance levels ranging from -0.5% to -4.5%.
A decrease in daily net issuance will increase the scarcity of cryptocurrencies, which in turn is likely to boost prices.
A year ago, Ethereum had its first deflationary day after a hard fork in London.
Jurrien Timmer, global macro director of Fidelity Investments, emphasized that Ethereum has not been rewarded with a high network price ratio (unlike Bitcoin). However, this could change after the Merge as Ethereum becomes more scarce.
>>> Related: The Merge has completed – Ethereum moves to Proof-of-Stake
Ethereum Price Chart
Some Twitter users have objected to Hayes' analysis, arguing that the price chart is the only one that really matters.
Despite the successful implementation of the Merge upgrade, the price of Ethereum has dropped by almost 9% in the past 24 hours.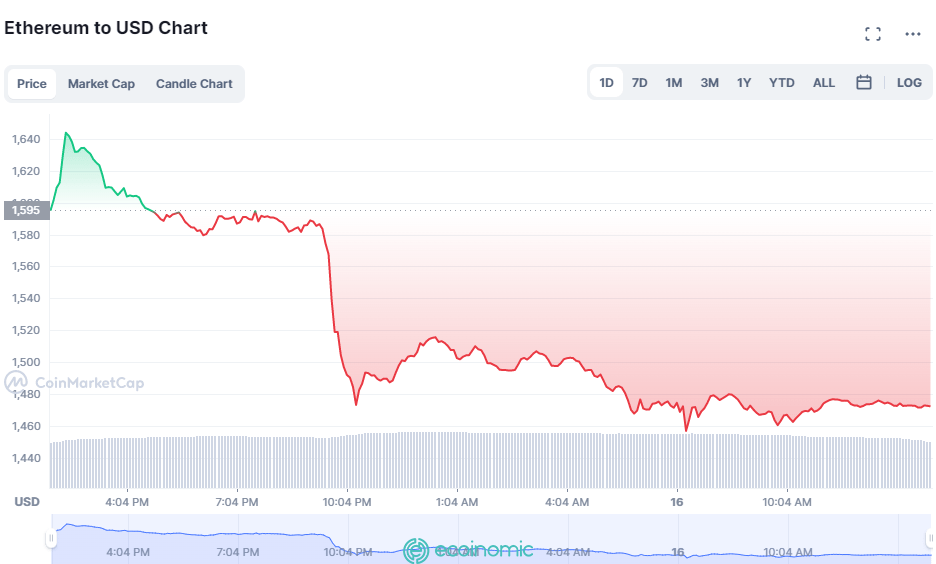 Moreover, stocks continued to fall on September 15, which pushed Bitcoin and other cryptocurrencies lower.