Ethereum (ETH) just wrapped up its most important week this year. ETH delivered a bearish performance that went against the expectations of many investors after The Merge.
Ethereum drops after the Merge
On September 18, the price of ETH fell about 20% after a brief stay above $1,700. The price at press time was $1431 (on 18 September) as a result of selling pressure after The Merge, as well as falling general market conditions during the week.
The rally resulted in rebound support near the $1430 price point, where the price fluctuated at the time of writing.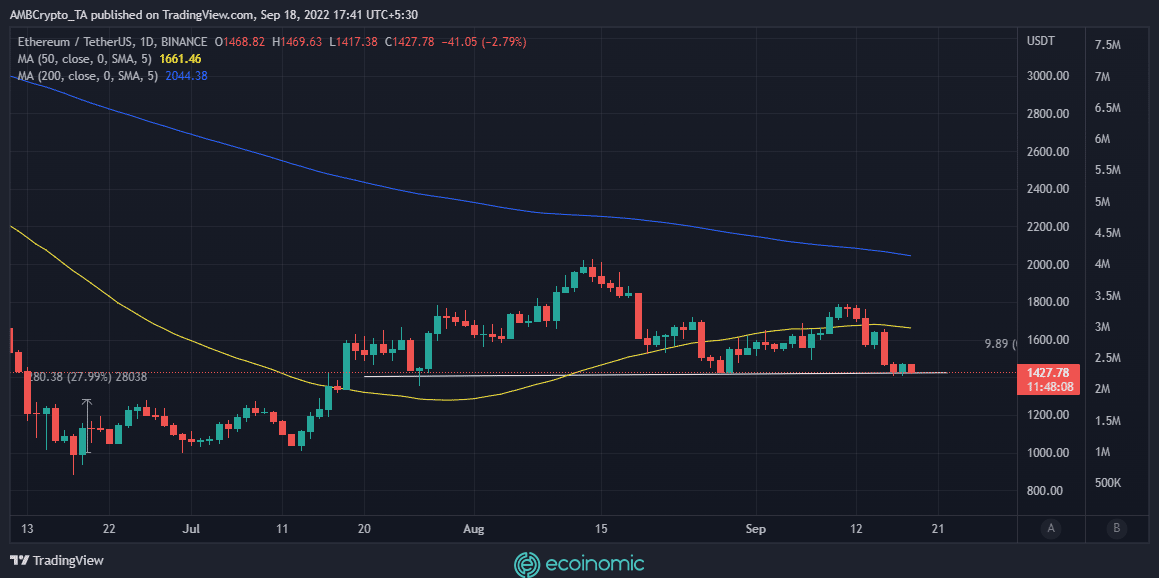 The price has demonstrated some resistance along the same support levels over the past three days. But can ETH aggregate enough bullish pressure to not only balance selling pressure but also trigger an uptrend?
Several ETH indices suggest that ETH could be heading for a bullish reversal this week. For example, demand in the derivatives market is recovering. Eth's options and open interest rate futures indices have rotated, confirming a return in demand.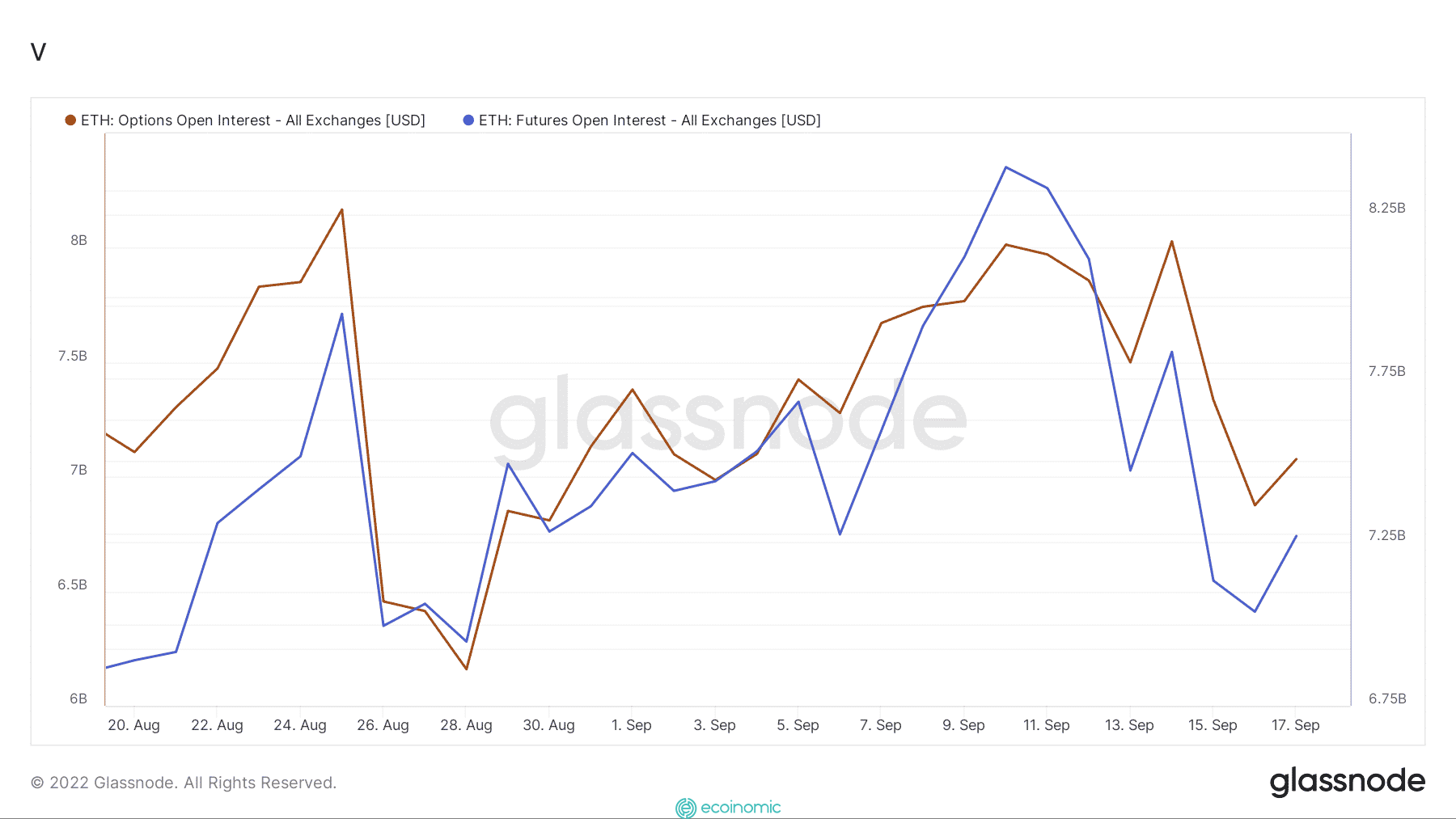 A similar pivot occurred the last time ETH retested the current support level at the end of August. This comment is likely to contribute to improving sentiment in the spot market, further strengthening the bullish outlook.
The re-examination of support also increases the number of active deposits. As a result, the volume of transactions has also increased over the past three days.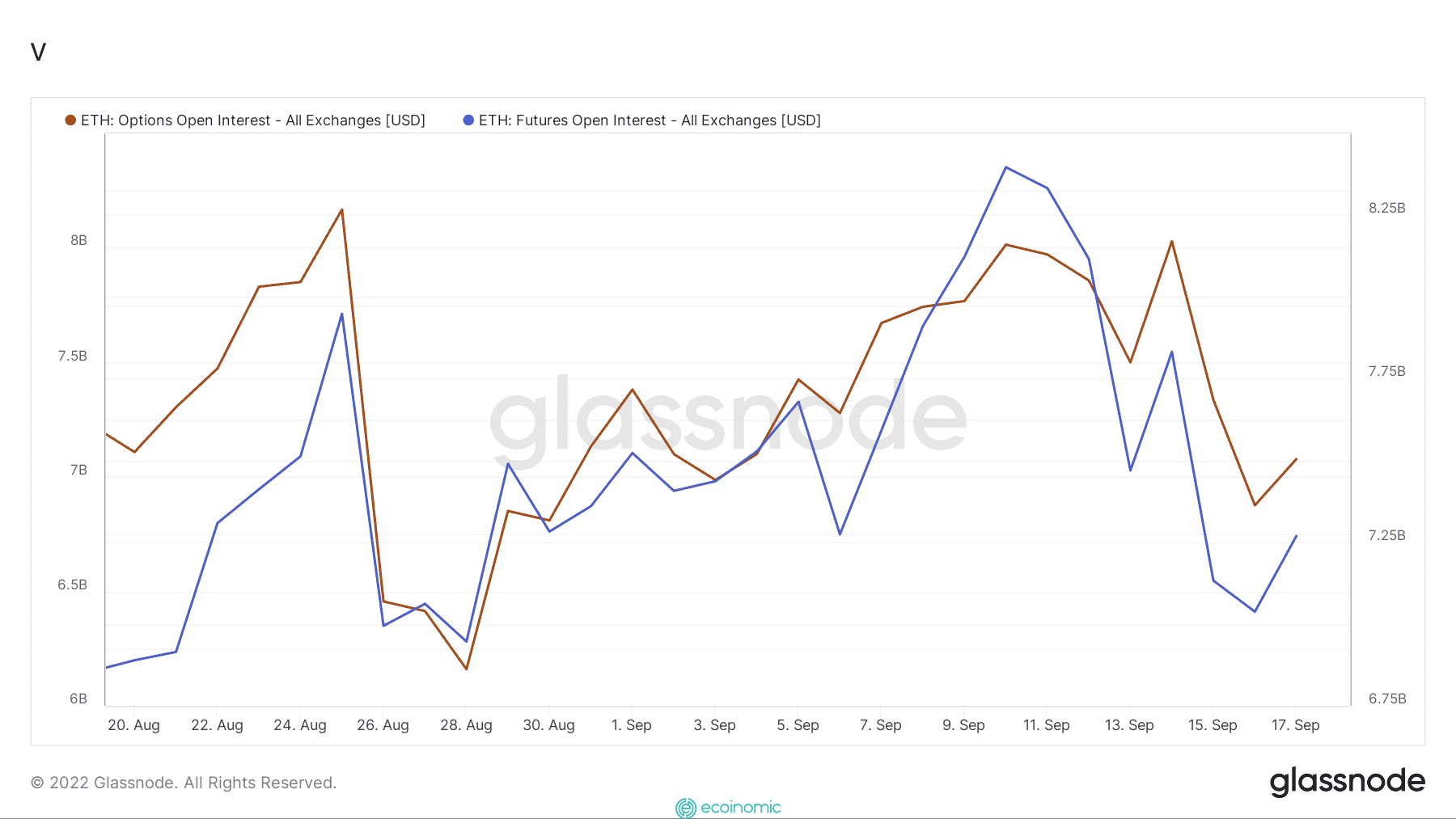 The increase in ETH trading activity at the current price partly indicates the return of confidence among investors after last week's sell-off. This could be a sign that investors anticipate a recovery in the next few days.
Conclusion
Observations of ETH's on-chain metrics show that demand is gradually returning to normal. We are likely to see increased buying pressure returning to the market. Sufficient demand can trigger a massive rally.
Investors should be aware of the volatile and volatile nature of the market. This means that the risk of another major sell-off still exists, especially in the event of adverse market information over the next few days.
It is important to note that on September 19, Alt king changed hands at $1,293 with a value decrease of 11.07% from the previous day.