Cryptocurrency investment in Indonesia has seen significant growth between 2020 and 2022, with 4% of the country's population already investing in cryptocurrencies.
According to Indonesia's Commodity Futures Trading Authority, the volume of transactions has surpassed $34 billion by 2021.
This growth has formed a new perspective on investing in cryptocurrencies, especially with mass media. An example of how cryptocurrencies are increasingly attractive to the public is the participation of Indonesian stars and influencers in the field.
Stars use cryptocurrencies
Celebrities and influencers in Indonesia seem to have been more involved in the cryptocurrency investment industry since 2021.
Many have become brand ambassadors for exchanges and cryptocurrency projects to help promote them and increase the number of transactions.
The involvement of individuals such as Joe Taslim, an Indonesian actor who is globally renowned, and Indonesian models and actors such as Jessica Iskandar and Shandy Aulia may not come as a surprise as they are always present in branding ads and campaigns.
Many celebrities even create their own cryptocurrencies.
The popularity token trend has exploded, especially after Anang Hermansyah, one of Indonesia's most popular singers, created his own token, Asix (ASIX).
Three tokens became popular in Indonesia in February 2022: VCG (VCG), Asix (ASIX) and I-Coin (ICN).
VCG became popular thanks to its partnership with entertainment company RANS. The company is owned by Raffi Ahmad and Nagita Slavina, a couple of famous indonesian film actors and businessmen. The pair were also recently nominated as "Sultans of Contents" by Forbes Indonesia.
I-Coin was created by Wirda Mansur, a public figure and daughter of a prominent Indonesian Muslim cleric.
The names of celebrities along with the marketing teams of these tokens have made them popular and caused many fear of missed syndrome (FOMO) for investors.
But before these tokens, the trend began with an influencer named Indra Kenz, along with his team, creating his own token called Botxcoin (BOTX).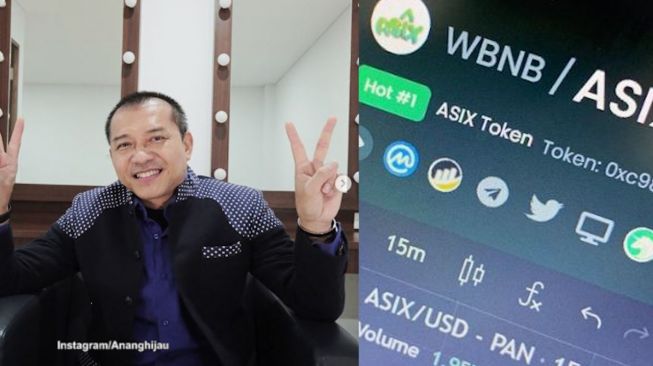 Celebrity NFT projects
BOTX will be released in 2021. This is an Ethereum-based project that aims to become a decentralized trading platform.
BOTX is the first celebrity token in Indonesia and its goal is to become the first decentralized copy trading platform for cryptocurrencies in Indonesia.
After the platform was launched, influencers paid more attention to blockchain and crypto trends and discussed cryptocurrencies on their social networks.
Since then, NFT has become even more popular in Indonesia, especially as NFT collections inspired by "Ghozali Everyday" are known globally for their uniqueness.
Because of the explosion of the cryptocurrency movement and the NFT, influencers and celebrities have begun to create their own NFT and cryptocurrency projects.
A famous person in Indonesia who has their own NFT and is famous all over the world is Syahrini, a singer and elite in Indonesia.
She created a collection under the pseudonym Princess Syahrini and sold it in the NFT market on Binance. Her NFT collection "Syahrini's Metaverse Tour" sold out after just 8 hours of launch.
Government response
With the out-of-control craze of celebrities creating their own NFT and cryptocurrency projects, lawmakers are intervening to protect investors. 
The Commodity Futures Trading Authority, also known as BAPPEBTI, recently issued warnings to celebrities. Accordingly, their projects need to be approved in the list of legal cryptocurrencies in Indonesia before promoting them.
BAPPEBTI, the body responsible for regulating cryptocurrencies in Indonesia, warned that only 229 cryptocurrencies are legal to trade in Indonesia.
With this warning, BAPPEBTI wants investors to understand that the purchase or sale of celebrity-generated tokens in Indonesia has not yet been legalized. The warning comes from a Twitter post posted as new investors start pouring money into popular celebrity tokens. 
"New cryptocurrency assets traded in Indonesia need to be approved by BAPPEBTI through exchanges in Indonesia to be assessed by the regulations applicable in Indonesia. For that reason, crypto assets that have not been registered on the list of legal cryptocurrency assets by BAPPEBTI will not be traded in Indonesia."
Currently, most illegal cryptocurrencies have not been fined or convicted because the majority of them have negotiated with BAPPEBTI. BAPPEBTI facilitates new cryptocurrencies to become legal in Indonesia, as long as they follow the rules and procedures to become legal and are overseen by the agency.
Currently, the government has no intention of banning these tokens, instead offering for these tokens to be certified as legal assets in Indonesia, especially with as many celebrity tokens as possible.
The director of the Indonesian Blockchain Association commented: "My view towards the celebrity token movement in Indonesia is to be neutral as long as they follow the existing regulations. Because in the last few years, there are many Indonesians who have created their own cryptocurrencies. But I think it's important for Indonesian developers to understand that their cryptocurrencies have to be valuable to investors and users and there has to be something that separates them from cryptocurrencies today. That's because they have a responsibility to investors and token holders. Developers need to work together to help change the view that cryptocurrencies are a scam in Indonesia."
This statement makes it clear that the government wants the best for cryptocurrency investors and creators in Indonesia. It can be concluded that the Indonesian government supports the development of cryptocurrencies as long as it is carried out in accordance with the rules and safety.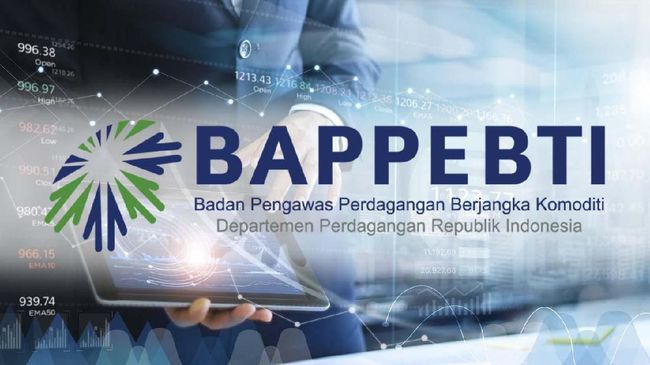 The number of cryptocurrency users in Indonesia is growing.
The celebrity and influencer movement that creates and promotes cryptocurrency projects has made the sector broader in Indonesia.
The data shows that growth has become disruptive, reaching more than 100% growth in transaction volume since 2020, with the majority supported by retail investors.
Organizations have also become more interested, participating in the financing and investment of Blockchain and Crypto projects.
Business group Sinar Mas has supported the release of a new crypto co-seller called NanoByte (NBT), along with its partner Tokocrypto.
NanoByte is a token created by an exchange that also aims to integrate into the Fiat money payment system, integrated with cryptocurrencies and credit cards in Indonesia. This helps investors and crypto keepers using cryptocurrency wallets and NBTs to pay for everyday necessities.
Such projects could create a domino effect for other financial institutions to invest in the blockchain or crypto sector.
However, it also puts pressure on lawmakers to come up with new regulations that support this growth, keeping Indonesia from falling behind.