What is Fiat? Does Fiat have any value to human life and can be replaced by Bitcoin or cryptocurrencies? In this article, ecoinomic.io will explain everything about fiat and compare fiat with cryptocurrency.
What is Fiat Currency?
If you're starting out in the cryptocurrency world, you may hear the term "fiat" being used around quite often. Fiat currency, is money that governments legally issue and certify. In simpler terms, fiat is the money of a country, which is used to buy and sell goods,… in that country.
For example, the government issues an order ordering that USD, GBP, INR, EUR or other world currencies are legal and accepted to pay both public and private debts. Fiat currencies are issued by the government, treasury or central banking system to be circulated in the economy.
Although there are many factors that lead to inflation, the government often uses monetary and fiscal policies (such as bonds, interest rates, stimulus packages) to regulate the money supply in the economy for the purpose of controlling inflation.
What is M0, M1, M2? The scale of the money supply
Currency supply, referred to as money supply for short, is English as Money Supply, so it is often abbreviated as MS. Money supply refers to the amount of currency in the economy to meet the demand for goods, services, assets, etc. of people and businesses There are four classifications of the money supply below from the most mobile to the least mobile
M0 (or H) – Also called base money, narrow money, cash that can be spent immediately: The total cash issued by the Central bank is in circulation.
M1 – Including M0 and money commercial banks must reserve/ required not to lend.
M2 – Includes all currencies in M1, but there are additional savings deposits and mutual funds, which can be converted into cash relatively quickly.
M3 – Includes all currencies in M2, but adds large time deposits and less liquid institutional money market funds.
M4 – M4 includes all cash as well as all bank accounts or credit institutions.
Distinguish between fiat and cryptocurrency
Fiat currencies are controlled and supported by a central entity (Depending on the government scheme). It is considered a legal tender for all business and personal transactions.
Unlike fiat currencies, cryptocurrencies are controlled by no monetary authority or country. It is automatically operated by Blockchain technology, and cryptocurrency investors instead of believing in the government (people who can be fair, transparent, or corrupt)m, believe in the specific lines of code, algorithms, and applications of the coin/token that create value for it.
Distinguish between CBDC/Digital Fiat Currency and Cryptocurrency
In many parts of the world, cashless has become the new normal. Digital Fiat money has become the main method by which many people do business. Many governments are now considering issuing a fully blockchain-based digital currency.
These are called central bank digital currencies or CBDCs. These currencies are inspired by cryptocurrencies like bitcoin, but are very different because they are centralized and their value is still controlled by the government's monetary policy.
See also: How to Buy Cryptocurrency with Fiat using Binance P2P
Comparison of cryptocurrencies and fiat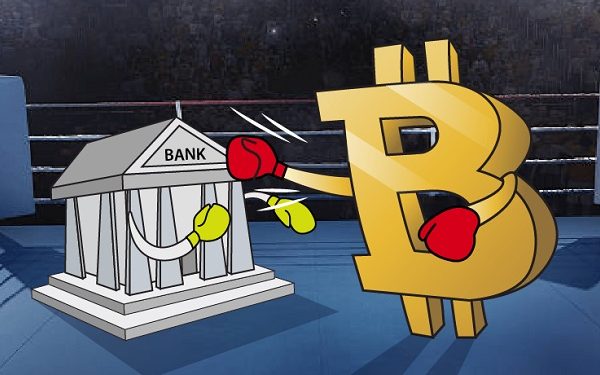 Cryptocurrency can replace Fiat in all of its use cases. Cryptocurrencies can be used as a repository of value, means of exchange and unit of account. Cryptocurrencies and decentralized finance eliminate the need for expensive and inefficient intermediaries such as banks.
In addition, the value of a cryptocurrency is not determined by a government as is the case with fiat money. It replaces archaic record keeping with an immutable and unreliable ledger that every user has access to.
However, many cryptocurrencies have problems with things like low transaction speeds and energy use. New technologies are evolving rapidly to cover these problems as well as to create a better financial system in many way.
See also: What is Binance? Binance User Guide & Registration