Terra's LUNA took off last weekend, as the token's rebooted version was up 247% early Friday. Even as the token still surged in value last week, the rally has stopped.
It is now down more than a third from its recent peak. At its current price of $4.17 per token, LUNA is down a total of 38% from Friday's high of $6.72, according to data from CoinGecko. This is the highest price seen for LUNA since June 1, after the second-generation coin launched and was streamed to previous LUNA cryptocurrency holders, which was later renamed LUNA Classic (LUNC).
Although that's a pretty big drop, LUNA has maintained quite a bit of its recent momentum. It's still up 133% over the past seven days, more than doubling in recent days after spending months around the $2 mark.
Interestingly, other currencies in the Terra ecosystem have charted price declines in recent days. For example, LUNC is down 43% since its high last weekend and is down 17% in the last 24 hours at its current price of $0.0003. Despite this, LUNA Classic is still up 33% for the week and 242% over the past 30 days.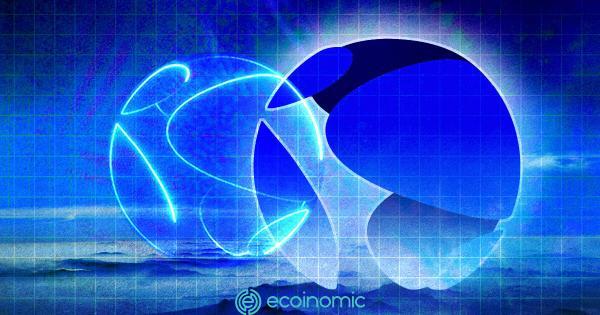 Meanwhile, TerraClassicUSD (USTC) is down 10% on the day at a price of $0.047 but is still up nearly 54% from the previous week and 61% over the past 30 days. The cryptocurrency market today is up about 1%.
LUNC and USTC collapsed in early May. They have a total market cap worth tens of billions of dollars, and this simultaneous decline helped trigger the collapse of the broader cryptocurrency market.
LUNC's rise in recent weeks has been slower than LUNA's and comes amid the emergence of community initiatives to rebuild the collapsed ecosystem, including transaction taxes that will be spent to buy and burn (or permanently destroy) tokens to cut overall supply.
Meanwhile, LUNA is a new cryptocurrency from original creator Do Kwon and Terraform Labs, and is his attempt to revive the Terra ecosystem after May's incident. It's still not entirely clear why LUNA launched last week, it could be the residual influence from LUNC's own recent breakthrough.
See also: Whale wins $10M bet from Do Kwon: LUNA will fail again