The House bill introduces a two-year ban on algorithmic stablecoins. It is illegal to issue or create stablecoins collateralized by the value of another digital asset from the same creator to maintain a fixed price. So that leaves LUNC and LUNA investors facing difficulties.
LUNC Price
As of September 20, Terra Classic (LUNC) opened candles at $0.000311 and closed candles at $0.000301, losing 3.12%. During the same trading period, LUNC experienced a high of $0.000314 and a low of $0.000283. The support level has held well at $0.000233. Besides, trading volumes showed that trading activities were at a minimum, but fell from 239 billion to 153 billion at the end of trading on September 20.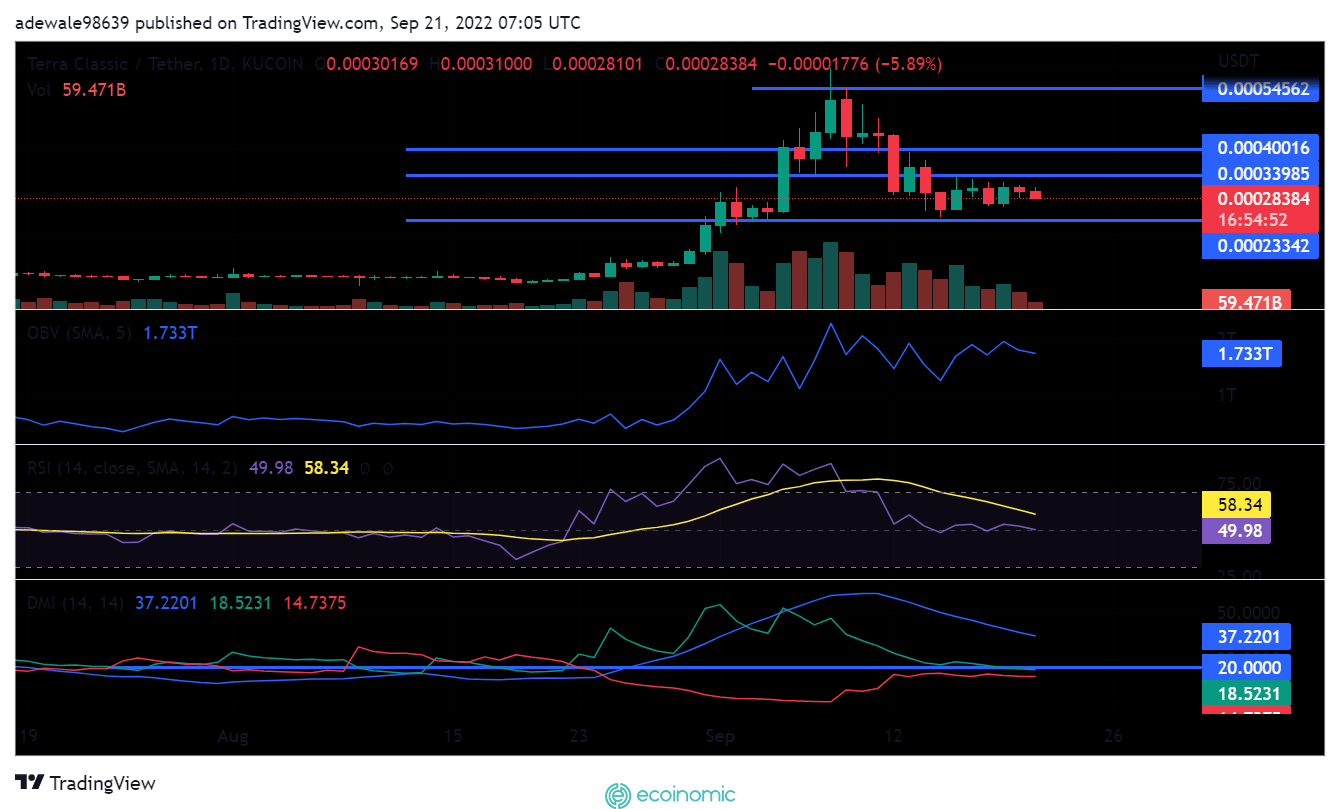 Volume has fallen by more than 20% in the last 24 hours. Obv volatility was mostly sideways, indicating low activity from LUNC.
LUNA price
Terra (LUNA) traded as low as 2.6% on September 20 and could not move higher than $2.7 during the same trading period. Furthermore, on September 21, the token began trading below $2.7 at $2.69, with a loss of more than 3%. The resistance level is $3.5 with LUNA struggling against it since it last tested the level on September 16.The support at $2.4 is well maintained, but there is a high probability that it has been tested as justified.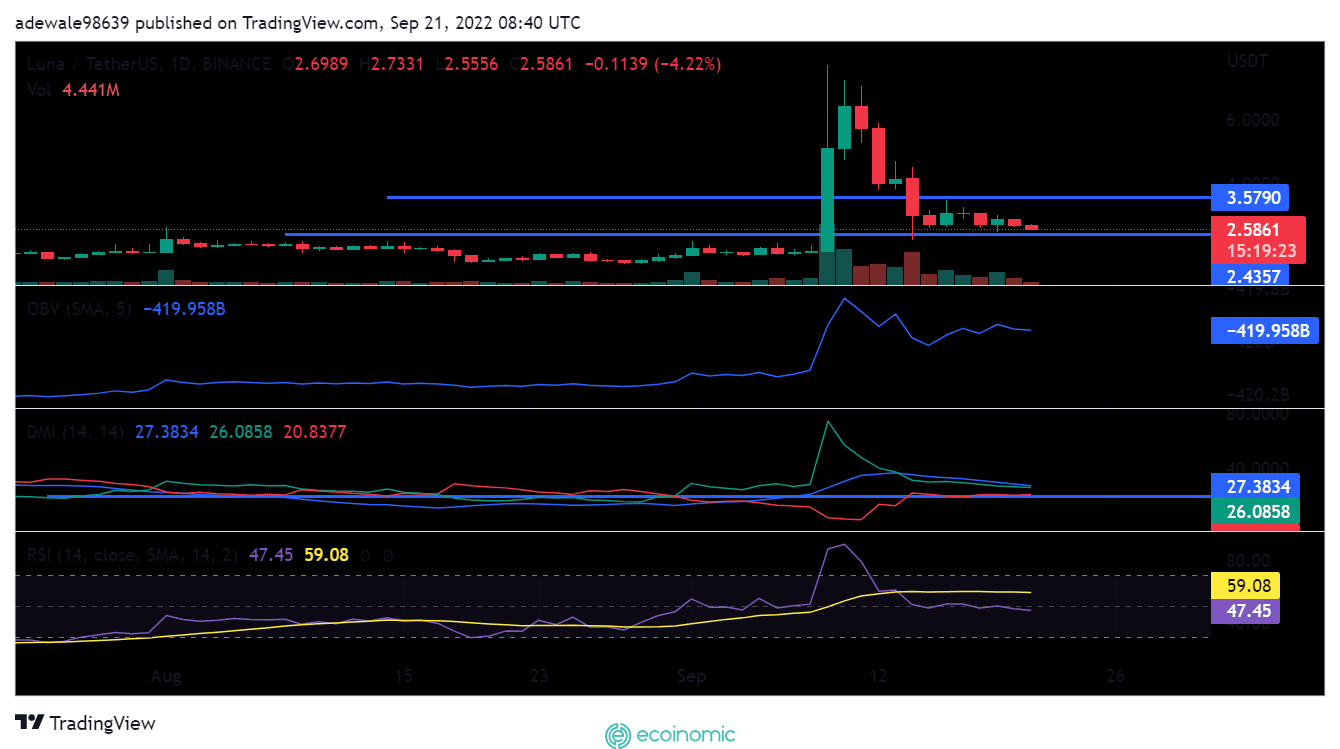 Volume dropped from 34 million to 17 million and is down more than 40% in the last 24 hours. The OBV indicator shows inactivity with sideways lines and no spikes. The DMI indicator shows the signal line above the 20 line with the DI minus line on this line. In addition, the DI line gradually moves along the same line. This indicates a bearish move. The RSI moves slightly below the neutral line indicating a bearish trend.
Sumthe
Both LUNA and LUNC have been experiencing a downward trend in price movements since the bill's announcement, although LUNA has experienced more declines. The indicators also show a possible strong bearish trend for both LUNA and LUNC. Months have passed since legislation banning algorithmic stablecoins was first proposed and delayed due to Treasury Secretary Janet Yellen's concerns. Yellen called for stronger regulation of the cryptocurrency industry, citing the collapse of TerraUSD as an example. A vote on the bill could take place as soon as next week.