MakerDAO Vault faces liquidation
The price drop in the cryptocurrency market has left MakerDAO Vault facing liquidation of assets worth more than $4.3 million at $1,284.

The liquidation levels in DeFi are about $1.5 billion in total, with $109.8 million within 20% of its current price. According to data on Oasis DApps, $4.3 million worth of collateral is locked.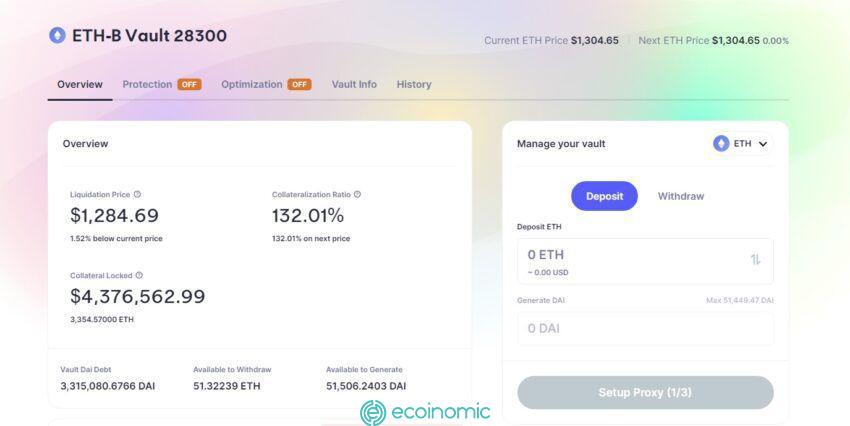 The cryptocurrency market has experienced a sharp decline over the past few days ahead of a flurry of bad news. This negatively affected the sentiment of investors, who had been waiting for a signal of recovery from the market after a difficult year.
Highest total liquidated ETH $165 million
According to data from Coinglass, the total liquidation amount for ETH has exceeded $165 million. Nearly $140 million of that came from people who paid for it. ETH price continues to fluctuate and there may be more liquidations in store yet.

There are many reasons for the price drop. In any case, investors will want to keep a close eye on ETH in the coming weeks.
Post-Merge uncertainty
Many investors had hoped that the price of Ether would turn positive after
The Merge
, but that didn't seem to be the case. Ether and the Ethereum network were the subject of market attention last week.
SEC Chairman Gary Gensler has said that
the staking model
is more likely to make ETH a security, which probably contributed to the price drop.
Meanwhile, the US Federal Reserve is also expected to raise interest rates at an upcoming meeting.