The total cryptocurrency market value in Afghanistan increased after the Taliban took power in August 2021, but the actual activities on crypto in the country have shown no positive signs.
Taliban takeover of Afghanistan and 'chilling effect'
According to a recent report, the Taliban's takeover of Afghanistan has caused a so-called "chilling effect" on the local cryptocurrency market, bringing it to a "standstill."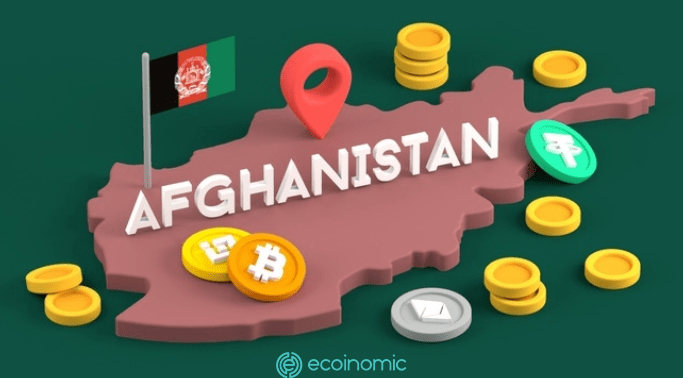 Blockchain analytics firm Chainalysis in an October 5 report said the Middle East and North Africa (MENA) region sees the largest cryptocurrency market growth in 2022.
However, it must be noted that exchanges in Afghanistan are facing bans from the government, they have three options: "run away from the country, cease operations or risk arrest".
Authorities in the country are trying to control the cryptocurrency market and the Government has shut down at least 16 cryptocurrency exchanges in the country's western Herat province and introduced a ban on cryptocurrency trading. death.
Crypto Market Report in Afghanistan
After the Taliban took power in August 2021, the cryptocurrency value in August and September of that year spiked to a peak of over $150 million, then plummeted in October.
Before the takeover by the Taliban, the average Afghan citizen would receive $68 million a month in cryptocurrency, mainly used in remittances. That number has now dropped to less than $80k.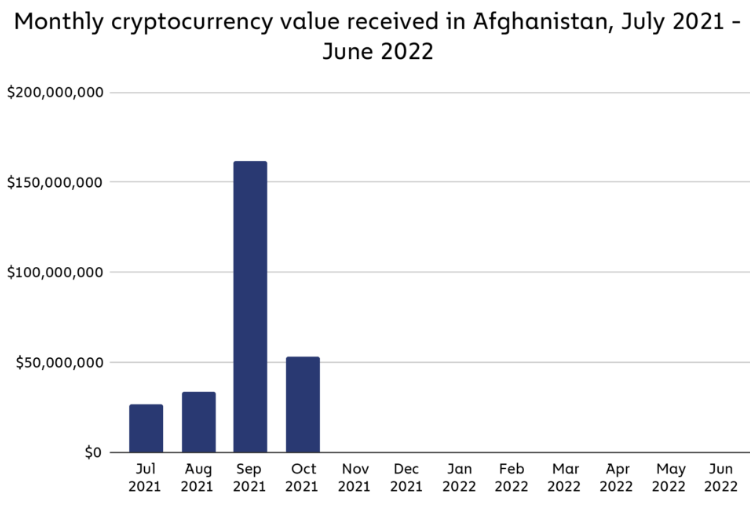 Afghanistan came in at 20th place in Chainalysis's crypto adoption index released in October 2021, but is currently at the bottom of the list following the Taliban takeover.
The reinstated Ministry of Ethical Propaganda and Prevention, Deputy in charge of Islamic law enforcement in the country is the main cause for the change in the market. Chainalysis explained that the agency equated cryptocurrency with gambling and claimed it was a joke – prohibited under Islamic law.
A large portion of the activity still carried out in the country is due to money laundering from illicit sources such as bribery or drugs, according to an unnamed source on Chainalysis.
What remains in the Afghan crypto market is "a small fraction of young people with a few hundred dollars" to trade digital assets on a daily basis.
>>> See also: Terrorist groups can use NFTs to raise funds and spread messages