NFTs have taken the gaming world by storm. Whether it's through limited edition collections, avatar enhancements, or incentives to play for money, digital content has given new meaning to in-game ownership.
NFTs make in-game ways tangible to users. In the case of Blockxer, Blokhaus Inc.'s latest blockchain game, every component of the game has been launched as an NFT and can be modified by users.
Mark Soares, founder of Blokhaus Inc., told Cointelegraph that when every aspect of a game is an NFT, users can create completely "bespoke" game experiences. Wherever users access this 8-bit, arcade-inspired game, they have NFTs, from backgrounds and characters to weapons and more:
"Imagine the possibility of creating your own character, in your own context, and the possibility of giving or selling these mods as NFT packages to other players."
NFTs allow users to unlock a completely modular in-game experience, and the community is geared towards owning NFTs. Soares likens this customization of an NFT-driven game, such as Blockxer when the NFT puts "the power of game creation in the hands of the player."
As explained by Soares, Blockxer's design is quite simple, rooted in the pixelated arcade games of the 90s. It highlights crypto-meme culture and includes characters like zombie doges.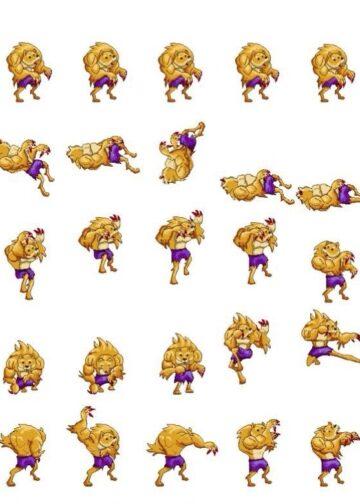 Despite the simple game design, Soares says that doesn't mean the NFT's widgets have to be simple, too. In fact, he said that overly simplistic thinking about NFTs is a problem in the blockchain gaming industry.
"Usually [they're] just add-ons, rewards or badges for games that you can buy — we think they can and should be more."
This is just the beginning of integrating NFTs into the gaming world. Recently the games MyMetaverse and Enjin have started implementing NFTs into popular games like Minecraft and Grand Theft Auto 5.
Other gaming giants like SEGA games have also recently shown interest in blockchain gaming and its features.
See also: Blue Chip NFTs 101: Can Cool Cats "survive" a difficult period?