Nearly 70 million people around the world use blockchain wallets, and the average daily trading volume for cryptocurrencies has grown to over $130 billion.
Cryptocurrencies will have a significant impact in the Philippines, as the country's stock exchange is considering integrating digital assets into its trading platform.
Donald Lim, chief executive officer of Dito CME Investment and Equity, stated Wednesday that the Philippines has what it takes to become "the blockchain capital of Asia."
The recent global health crisis contributed to the adoption of cryptocurrencies and other financial technology solutions. Filipinos have also become more interested in digital currencies in 2019.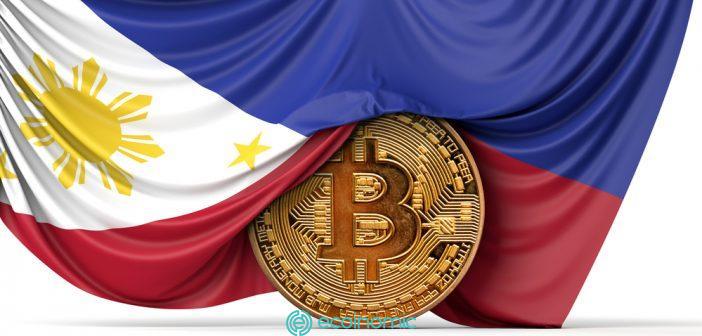 It is expected that around 4.3 million people, or 4% of the total population of the Philippines, currently own crypto assets.
The Philippines Has The Resources to Become Blockchain Hub
According to Lim, the Philippines meets the requirements to become a blockchain hub.
"The average age of our population is 25. We also have the highest rates of Internet and NFT usage among the digital population."
Based on a 2021 study, the Philippines is one of the countries with the highest cryptocurrency adoption rates. It is the Asian country with the third highest cryptocurrency adoption rate worldwide.
People have turned to cryptocurrencies because they are secure, decentralized, easily accessible, and have a potential inflation hedge.
As defined by Investopedia, a blockchain is a digital ledger that shares a decentralized database and is accessible from all devices connected to the network. It can be thought of as a digital database for the ability to store data in digital format.
Philippines: The 17th most-known cryptocurrency country in the world
In cryptocurrency systems like Bitcoin, blockchain plays an important role in maintaining a secure and decentralized transaction ledger.
The innovation of blockchain is to ensure the integrity and security of data records and provide trust without going through a third party.
The Philippines' Ministry of Science and Technology recently launched a training course on blockchain technology as the agency tests the use cases of blockchain technology for healthcare, financial assistance, government record keeping, visa and passport issuance, and trademark registration.
BrokerChooser's Crypto Awareness Score survey ranked the Philippines as the 17th most crypto-aware country in the world. The country ranks 12th on the 2020 Global Cryptocurrency Acceptance Index in terms of the number of cryptocurrency holders. In a related development, local and international experts from the cryptocurrency and digital industries will celebrate Philippine Blockchain Week.
The event will be held at Newport World Resorts' Marriott Grand Ballroom in Pasay City from Dec. 28 to Dec. 4.