Bitcoin Mining Pool Poolin has announced that it will pause all withdrawals from its PoolinWallet as it is facing liquidity issues. They posted on the blog on 5/9 stating that all withdrawals, express transactions, and internal transfers in the Poolin system will be suspended.
The group stated that the goal of this is to preserve assets, stabilize liquidity and operate in the midst of a volatile cryptocurrency market.
All assets that users have in the wallet are safe. PoolinWallet will provide an update to the community and will also provide possible solutions within a week. What is particularly noteworthy, however, is that it says that the group is continuing to find strategic alternatives with other parties.
To provide some compensation to users, Poolin will not charge Bitcoin and Ethereum mining fees from 8/9 to 7/12, along with other incentives for users with higher pool balances. Those who have more than 1 BTC or 5 ETH in their pool balance will have this promotion for a year.
China has not stopped cracking down on Bitcoin mining
Poolin is based in China, a country where cryptocurrency mining has been banned. The company is headquartered in Beijing and has been the target of numerous crackdowns by local authorities on Bitcoin mining.
China has shut down some cryptocurrency mining operations in the country, which Michael Saylor of MicroStrategy thinks is a trillion-dollar mistake. However, data from the University of Cambridge says that there is still a huge underground operation.
Poolin has partnered with 3AC and BlockFi
Poolin's hashrate used to reach more than 10% but has now dropped to 6.8%. Foundry USA, AntPool, and F2Pool currently have the highest hash rates.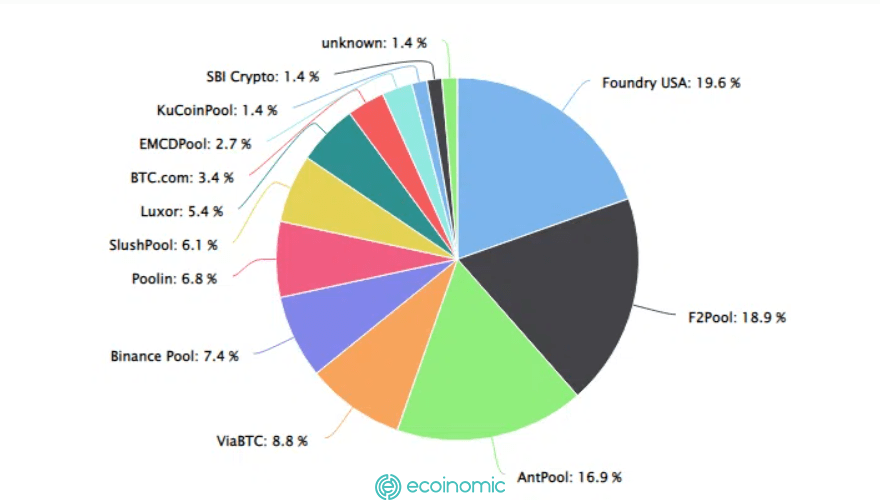 Interestingly, Poolin previously worked with Three Arrows Capital and BlockFi, both of which were bankrupt by the market crash. BlockFi has partnered with Poolin to expand its services to cryptocurrency miners, while 3AC and Poolin Wallet have formed strategic partnerships.
It's unclear what this withdrawal pause is. However, the market is still highly volatile with a series of incidents that have taken place in the past few months.