The percentage of Shiba Inu tokens ($SHIB) burned skyrocketed 3,000% earlier this week, reaching SHIB 200 million in just 24 hours, at a time when Ethereum ($ETH) whales are accumulating cryptocurrencies.
As first reported by Watcher Guru, Shiba Inu's burn rate increased by 2936.73% on Monday, after a user deposited more than 200 million tokens into a wallet over which no one had control, reducing the number of tokens in circulation.
Most tokens burn in a single transaction after a whale contributed to SHIBArmy's burn attempt to reduce the Circulating Supply of the cryptocurrency. A lower supply that meets the growing demand can help the price of cryptocurrencies rise.
In the past hour, there have been a total of 134,686,773 $SHIB tokens burned and 1 transaction. #shibarmy

— Shibburn (@shibburn) September 12, 2022
Data from the Ethereum blockchain shows that many whales have also accumulated cryptocurrencies, with two different whales buying more than SHIB 700 billion, worth more than $8.6 million on weekend. One of these whales created a new wallet to add to 541 billion tokens, worth more than $6.6 million.
An anonymous Shiba Inu whale moved 3.37 trillion SHIB tokens in a major transaction late last week, drawing SHIBArmy's attention to its size.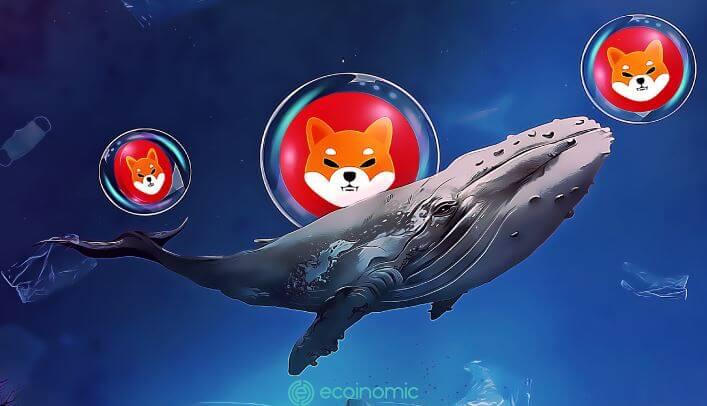 Notably, the average Shiba Inu ($SHIB) holding time of Coinbase users before selling or transferring it to an external address has now crossed the six-month mark.
The typical holding period for Shiba Inu investors on the platform is currently 183 days, which is higher than the usual holding periods of other major cryptocurrencies including Bitcoin ($BTC), Ethereum ($ETH), Cardano ($ADA), and Solana ($SOL).
Shiba Inu investors have the ability to HODL into their assets even after the project founder leaves, developers and the community continue to keep Shiba Inu and new popular solutions will be launched soon.
These include Shibarium, a layer 2 blockchain where SHIB tokens can be migrated for lower transaction fees. Besides, there is the SHIB solution: Metaverse, a Shiba Inu-themed metaverse with which users can buy land.
Moreover, the developers are also developing Shiba Eternity, a card trading game that is highly anticipated by the community. There were the first revelations about gameplay after Kusama announced the first successful test for Vietnamese players on iOS devices.