Preliminary investigations reflect that most crypto exchanges in South Korea comply with domestic regulations.
Since the FTX-FTT crash, the Korean Financial Intelligence Unit (KoFIU) has launched an investigation into cryptocurrency exchanges that list self-issued tokens, i.e. exchanges.
As a rule, crypto exchanges in South Korea are not allowed to issue their tokens, the investigation today also aims to protect the interests of investors.
According to the preliminary review results, generally all crypto exchanges in the country do not violate the regulations. However, a spokesperson for the Financial Services Commission (FSC) said it would intervene further as doubts remained involved.
Flata Exchange is one of the suspects and is being investigated for listing its FLAT token in January 2020, Yonhap reported.
See also: South Korean prosecutors discovered 3,310 BTC transferred by Terra founder (LUNA) soon after the arrest warrant issued
On average, 297,229 Korean users visit the FTX.com monthly, and the country also topped the ranking of countries most affected by the FTX crash, CoinGecko reported.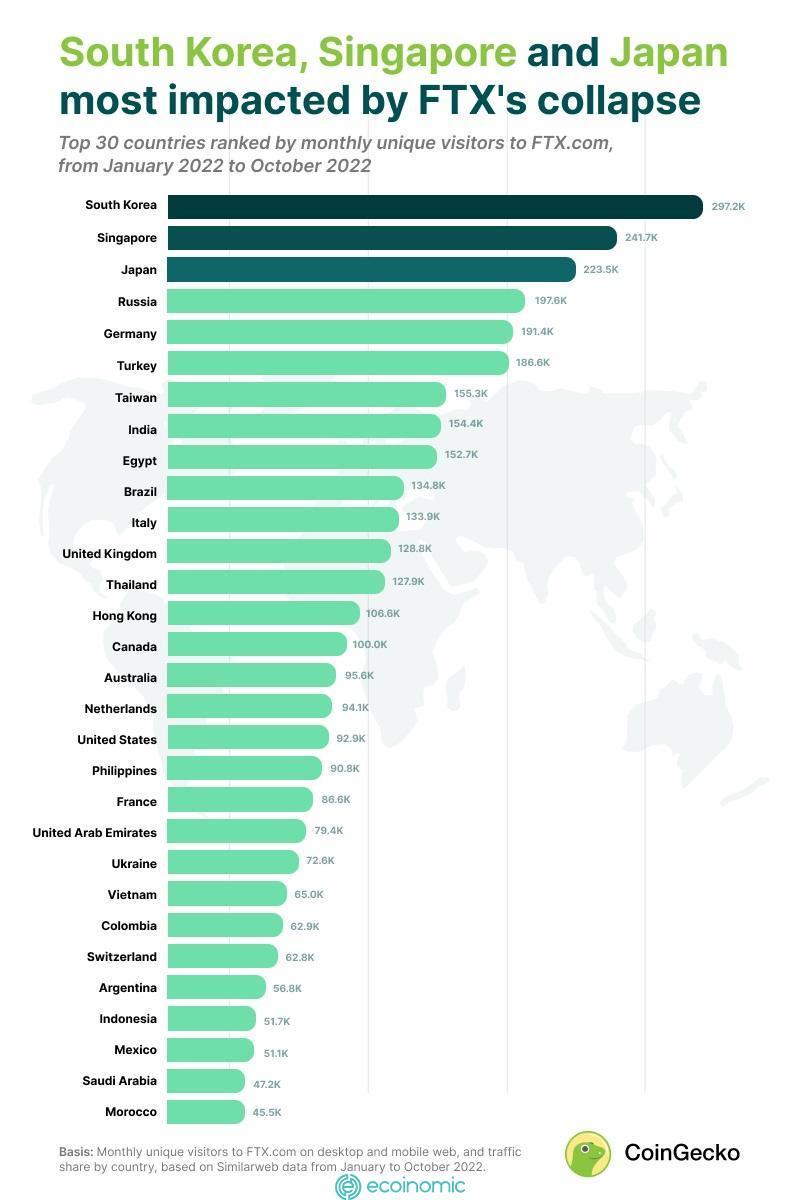 On the other hand, although the LUNA-UST incident has been going on for 6 months, the Korean authorities are still pursuing the case so far. Recently, about $104.4 million (140 billion won) was frozen from Terra co-founder Shin Hyun-seong, on suspicion of illicit profits.