The market's leading stablecoin Tether (USDT) unexpectedly slipped from the $1 mark on the afternoon of 10/11.
According to data from CoinMarketCap, the USDT/USD exchange rate aggregated on exchanges this afternoon has at one point fallen to $0.9941 – a deviation of 0.59% from the $1 threshold it must maintain.
This is the first time since the week of the LUNA-UST collapse that USDT has depeged so deeply, even more severely.
On Binance, the BUSD/USDT exchange rate has also jumped to 1.009, the highest level in the second half of 2022.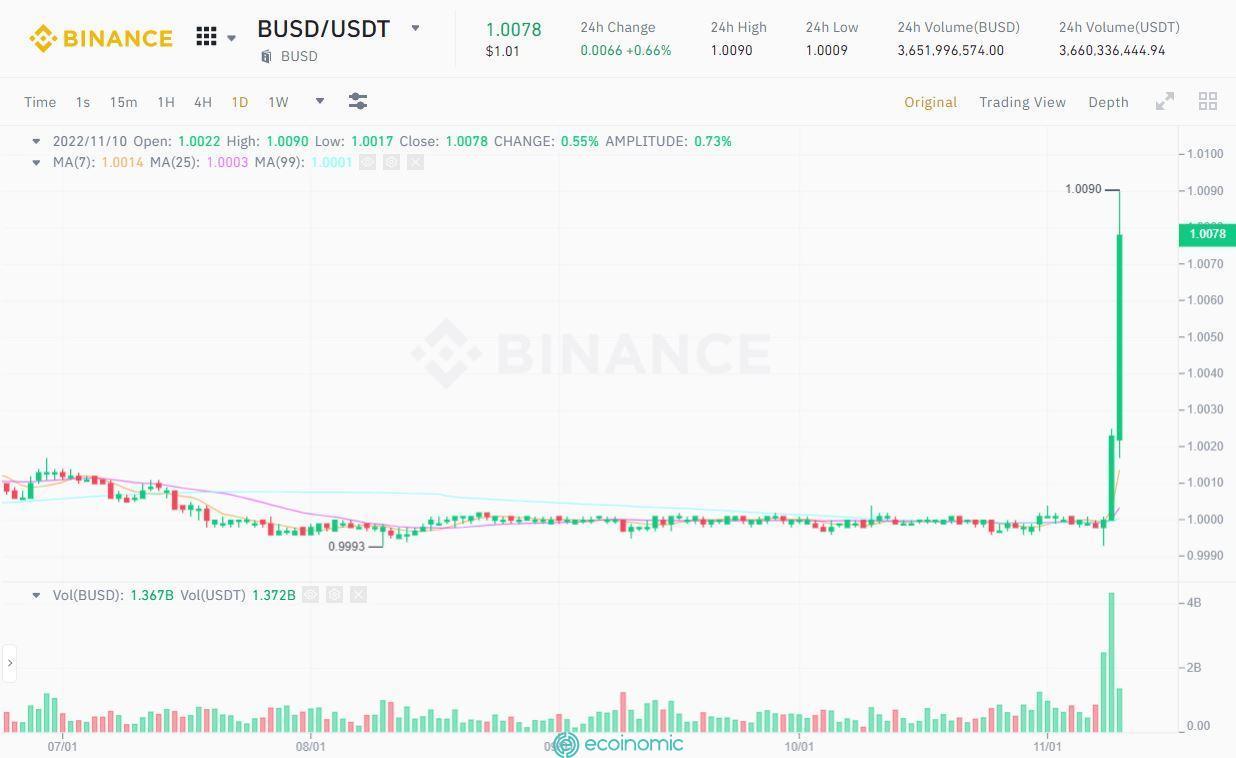 On Twitter, many sources are circulating that Alameda Research is "dipping" in depeg when it records a transaction to borrow USDT to sell.
Alameda research is opening shorts on USDT. https://t.co/J3wzpOZ4G4pic.twitter.com/sAdl0OK1SM

— mhonkasalo (@mhonkasalo) November 10, 2022
so alameda is trying to short $usdt?

>supply USDC on aave >borrow USDT on aave >swap USDT to USDC on curve dafuq man… https://t.co/F3tQvDMfF8 — astromagic (Trust_No_One) (@astro__magic) November 10, 2022
>>> See also: Tether Freezes 46 Million USDT On FTX-Owned Tron