9/15 was confirmed as the last conversion date of the Ethereum network to PoS, 13,343,768 ETH was deposited into ETH 2.0 deposit contract addresses. The ownership rate has exceeded 11.17%. So far, 53,000 new ETH coins have been deposited, with about 36,000 ETH added to the deposit address each week.
ETH 2.0 situation this month
When converting to a PoS network, transactions are verified and added to existing blocks on the network by validators. For verification, a deposit of 32 ETH is required to activate the authentication software.
This month, the number of transactions depositing the required 32 ETH to the ETH 2.0 deposit contract address has increased. On August 21, 114 new transactions were recorded, bringing the total cumulative value to 5,083 new deposit transactions this month.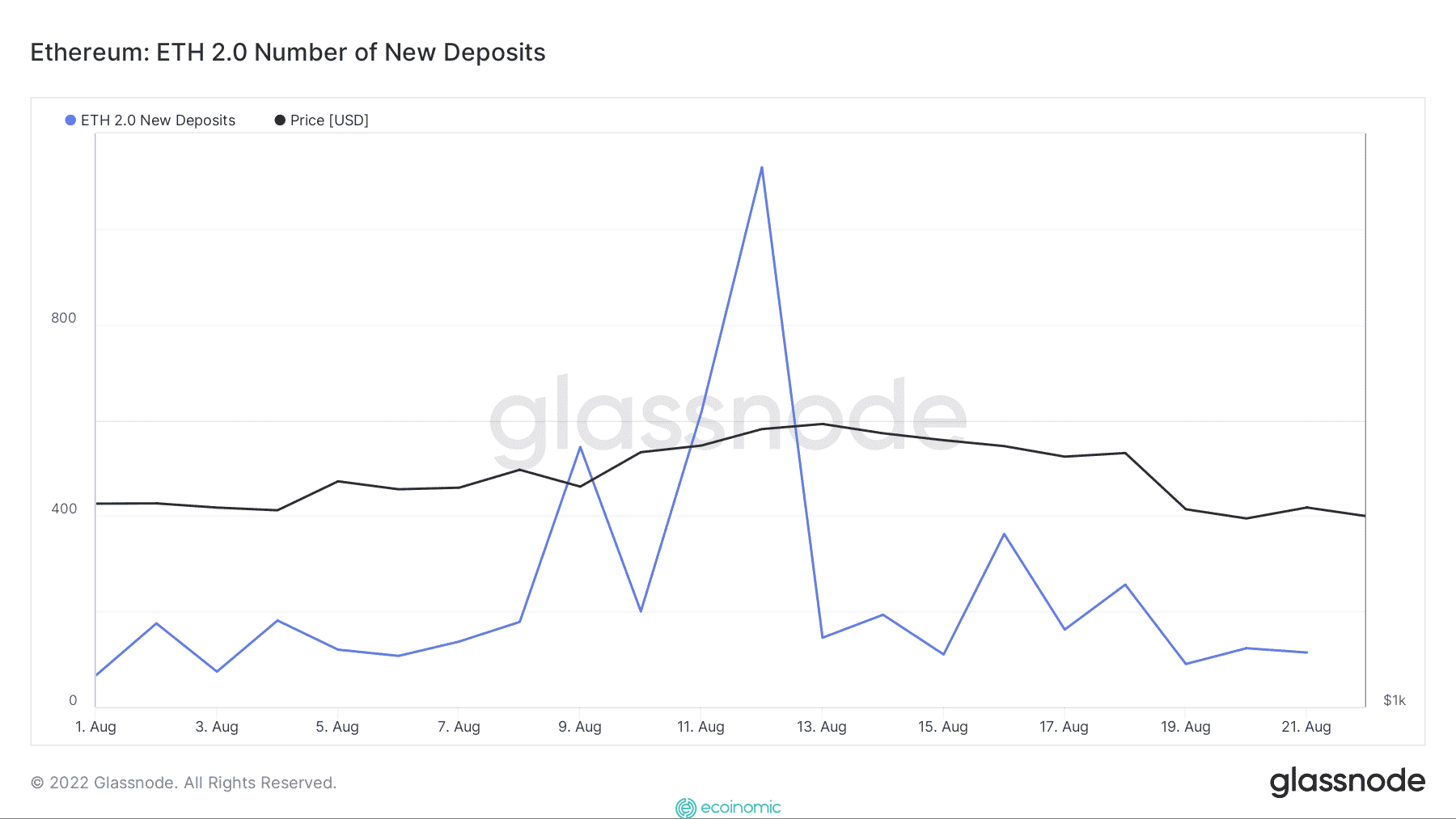 However, as of the time of writing, the total number of transactions for ETH 2.0 deposit contracts stands at 424,758, up 1.4% since the start of August.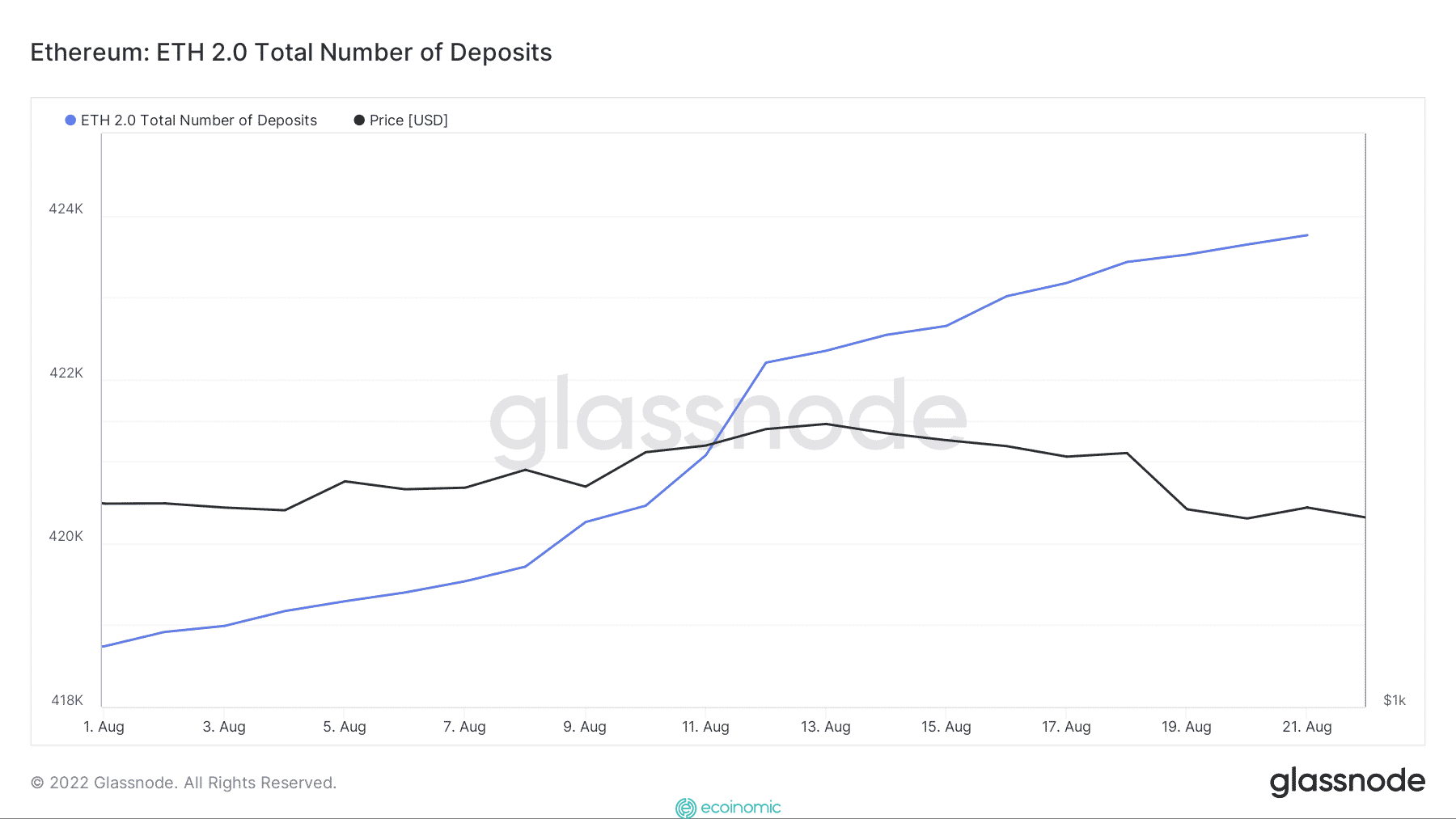 So far, there are currently 4,527,444 validators active on ETH 2.0. With Merging just a few weeks away, 5,084 new validators have been added in the last 21 days. A review of staking in a wider time frame suggests that ETH sent weekly for staking has declined since March. This is something that needs special attention.
Many staking providers facilitate the deposit of ETH to the ETH 2.0 deposit contract address. With 4,149,796 ETH placed to date, Lido Finance was the leading betting provider prior to the Consolidation, accounting for 31.10% of all ETH placed in the market.