LayerZero is definitely one of the projects with Airdrop potential with a great value to the community. You definitely don't want to miss out on an opportunity to change your position in the market like other projects that have done with your community like Optimism or Aptos.
Let's look for airdrop opportunities with LayerZero in the article below with Ecoinomic.io.
What is LayerZero?
LayerZero is an omnichain infrastructure protocol capable of connecting user applications between two blockchains together through two components for signal transmission, Oracle and Relayer.
The basic way LayerZero works is as follows, when a user application sends a signal from Chain A to Chain B, the signal will be routed through the endpoint in chain A. The endpoint will now notify the specified Oracle and Relayer of the application in the destination string. Oracle will pass the block information to the Endpoint of Chain B and Relayer will send proof of the transaction. If the evidence is authenticated in the destination chain, the signal will then be routed to the destination address.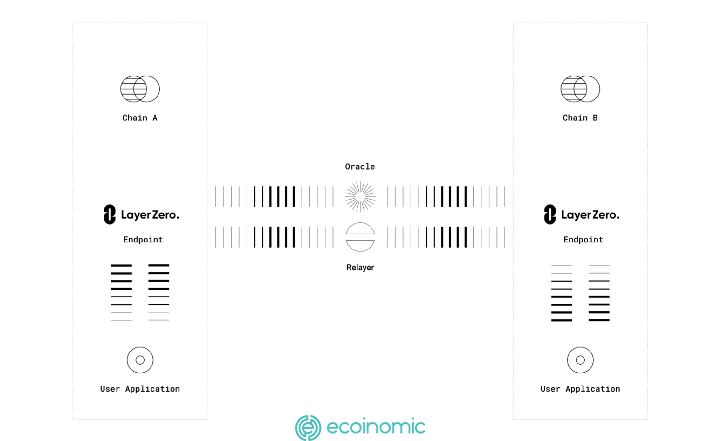 LayerZero has shown itself to be a big project having raised up to $135M to develop products from a16z, FTX, Sequoia Capital, Coinbase Ventures, PayPal Ventures, Tiger Global and Uniswap Labs,…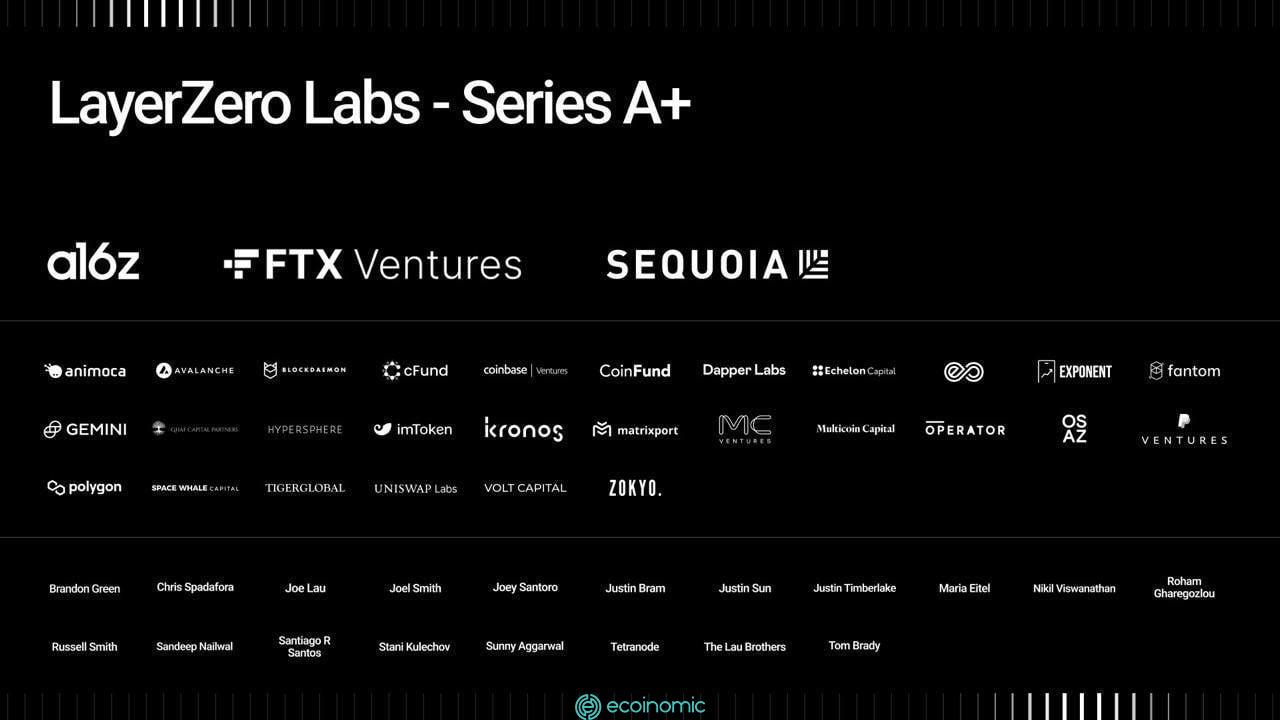 In a piece of project code, we can also see a token called $ZRO, most likely this is the native token of the project. So, the chances of users getting LayerZero's airdrop are here.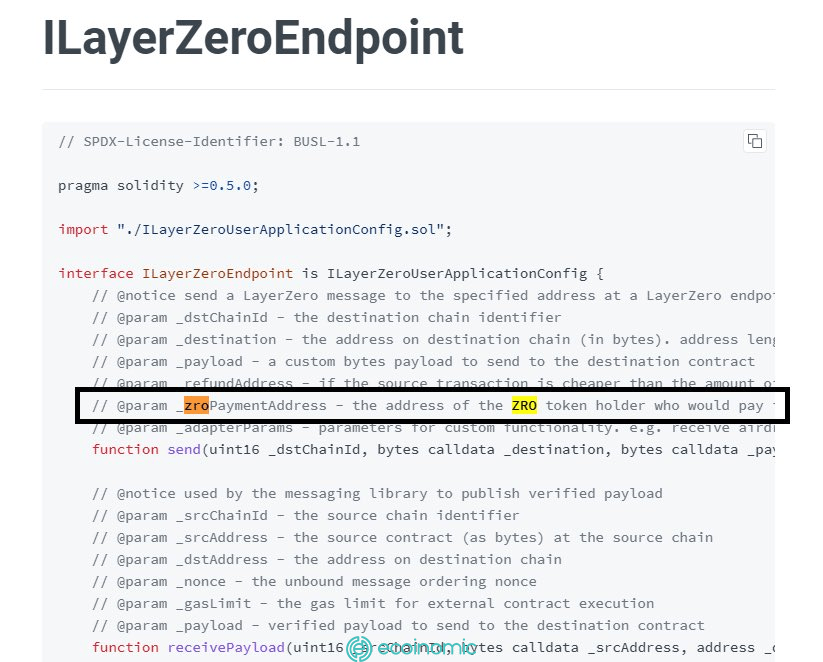 Airdrops with LayerZero
Because LayerZero is an infrastructure protocol, the way users can interact with the project is through applications developed based on it. Currently, there are many projects built on LayerZero such as Stargate Finance, Angle Protocol, Mugen Finance, Radiant Capital, Hashflow,…
Stargate Finance
Stargate Finance was one of the first projects developed on LayerZero, so it's one of those products that we should interact with regularly to increase our chances of getting an airdrop.
Bridge
Step 1: Access the https://stargate.finance/transfer and connect the wallet.
Step 2: Select the type of asset and blockchain you want to use, and choose the destination chain you want to receive the asset.
Step 3: Select Confirm Transfer to perform the asset transfer.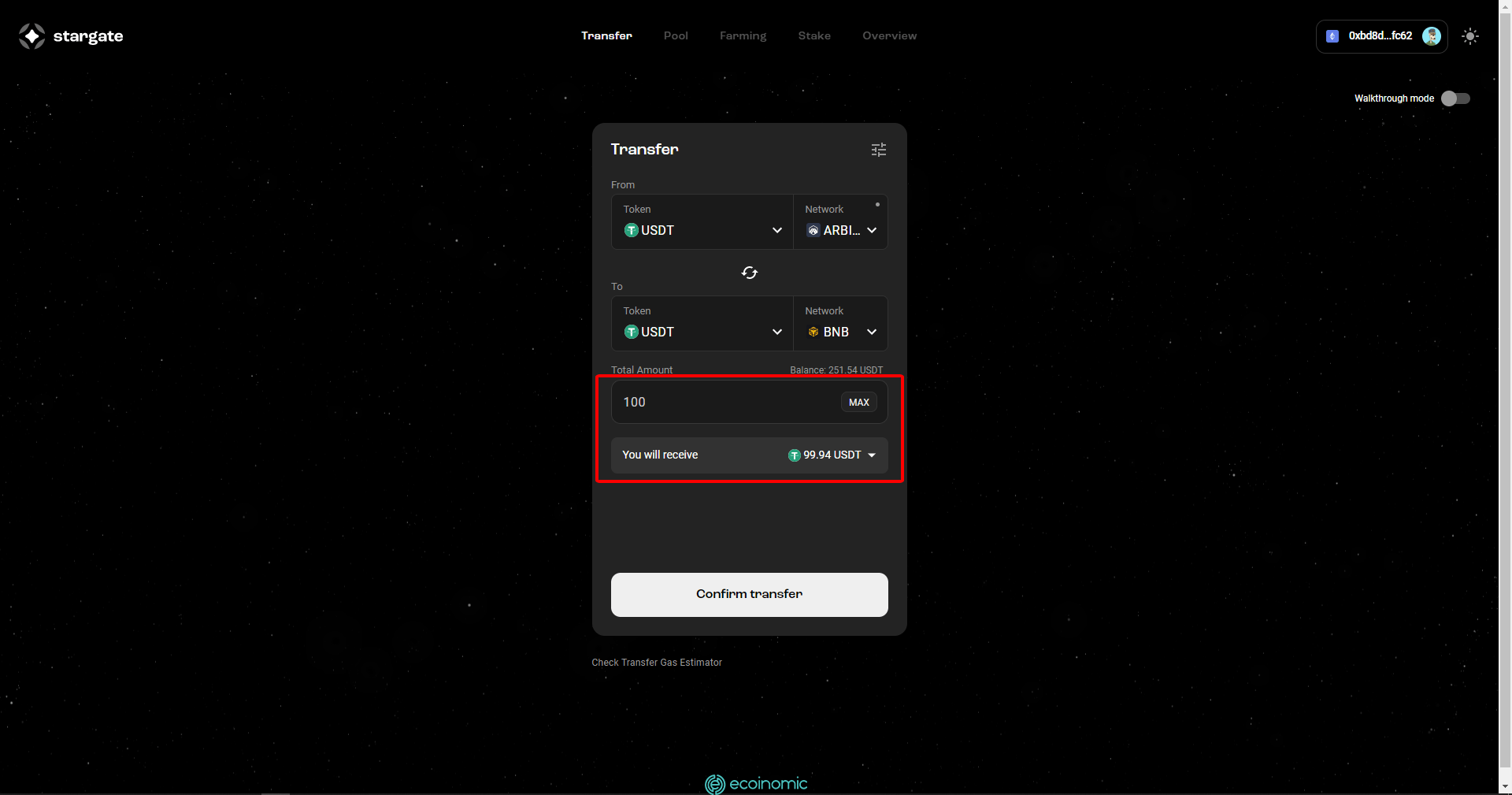 Stake
Before participating in Staking with Stargate Finance, you need STG tokens to participate in staking and have protocol governance. If you do not hold STG tokens, you can buy them at some exchanges such as SushiSwap, SlingShot, Uniswap at any chain.
Note: Holding STG for staking may expose you to risk from market volatility. Therefore, you should weigh the risks and profits so that you can make the right decision. To be safe, you should only buy a small amount of STG to participate in staking if there is no need to invest in this token.
Step 1: Visit stargate.finance/stake.
Step 2: Select the amount of STG and the time period you want to stake. The time period can be staked from 1-36 months, the longer you stake, the more veSTG you get and more admin rights.
Step 3: Select Create Stake.
Governance
After participating in STG staking, you will have the right to participate in protocol governance.
Step 1: Access snapshot.org/#/stgdao.eth and connect the wallet.
Step 2: Select Join to participate in Stargate DAO.
Step 3: Wait for a proposal from the project and join the Vote.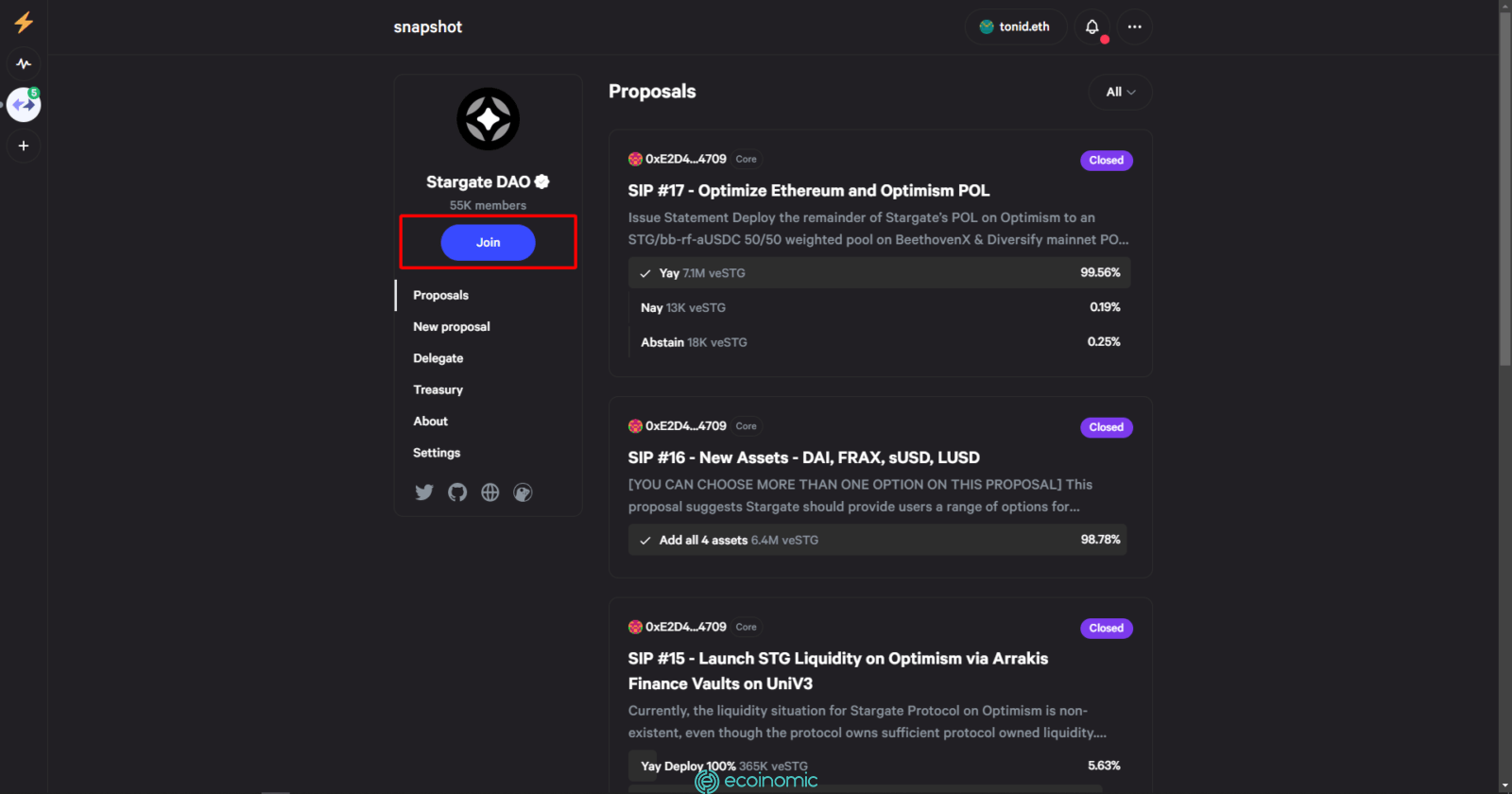 Hashflow
Similar to Stargate Finance, Hashflow also allows users to transfer assets between blockchains easily.
Step 1: Access the app.hashflow.com and connect the wallet.
Step 2: Select the blockchain and asset you want to convert.
Step 3: Select the destination blockchain and Trade to confirm the transaction.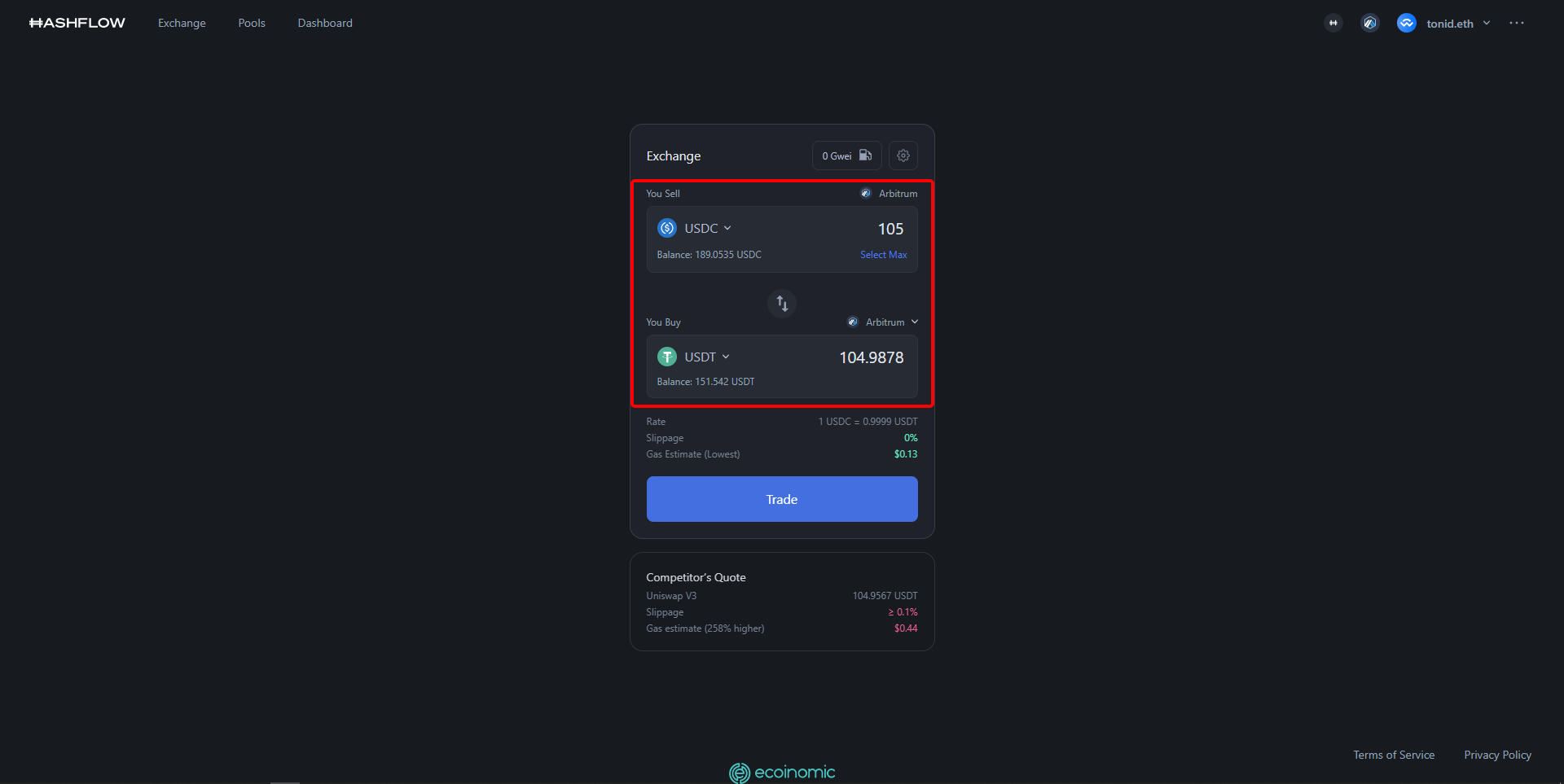 Mugen Finance
Mugen Finance is a protocol that helps users aggregate profits from decentralized applications built on LayerZero. It allows users to easily make a profit from staking USDC or the project's native token Mugen (MGN).
Step 1: Access the app.mugenfinance.com/services/deposit and connect the wallet.
Step 2: Select the amount of USDC you want to send to the protocol and select Approve USDC.
Step 3: Select Deposit to complete the transactionUsing Mugen Finance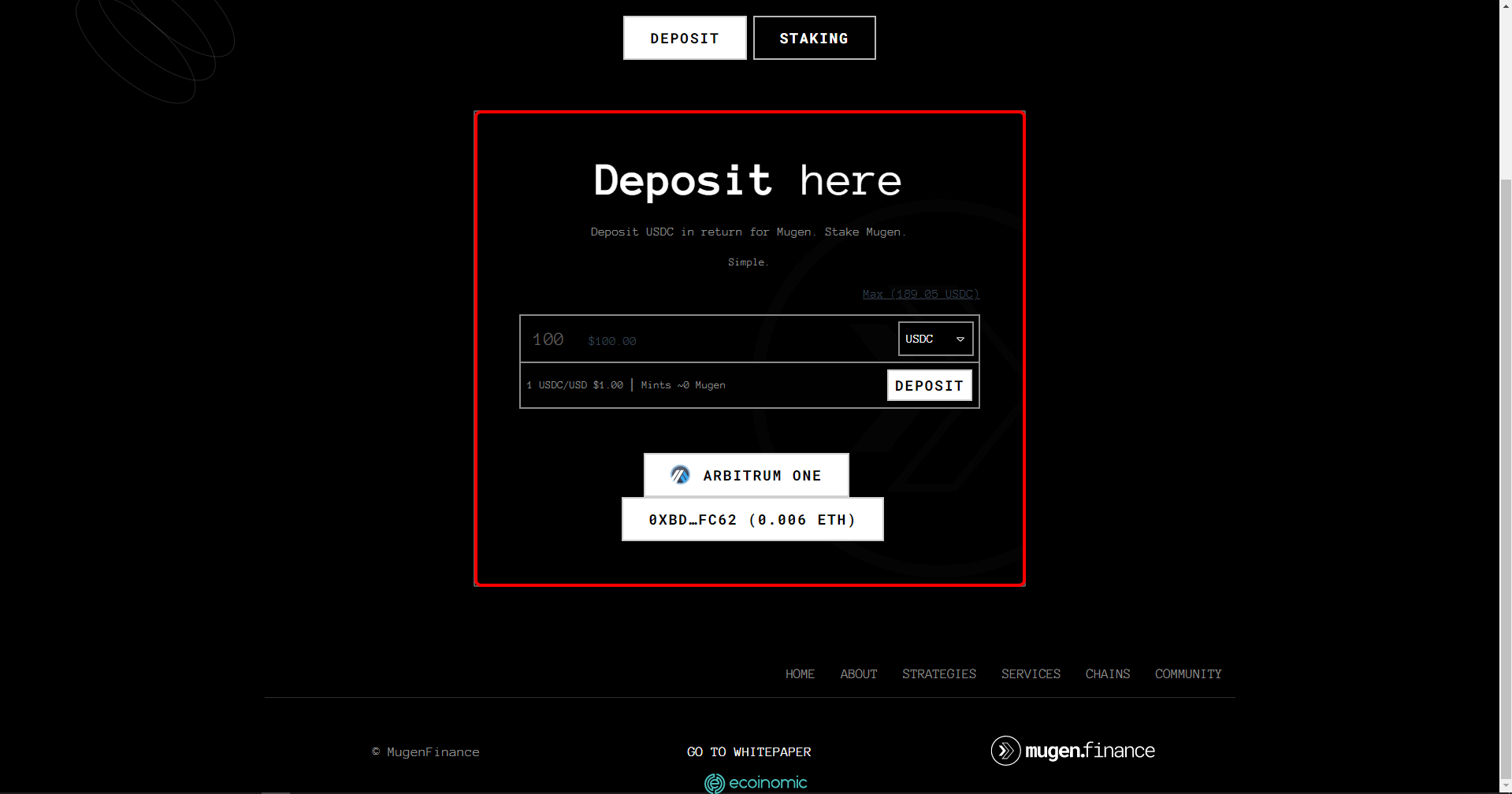 In addition to the above 3 projects, you can also interact with LayerZero through applications such as Rage Trade, Angle Protocol, Radiant Capital or LiquidSwap to increase your chances of getting $ZRO airdrops in the future.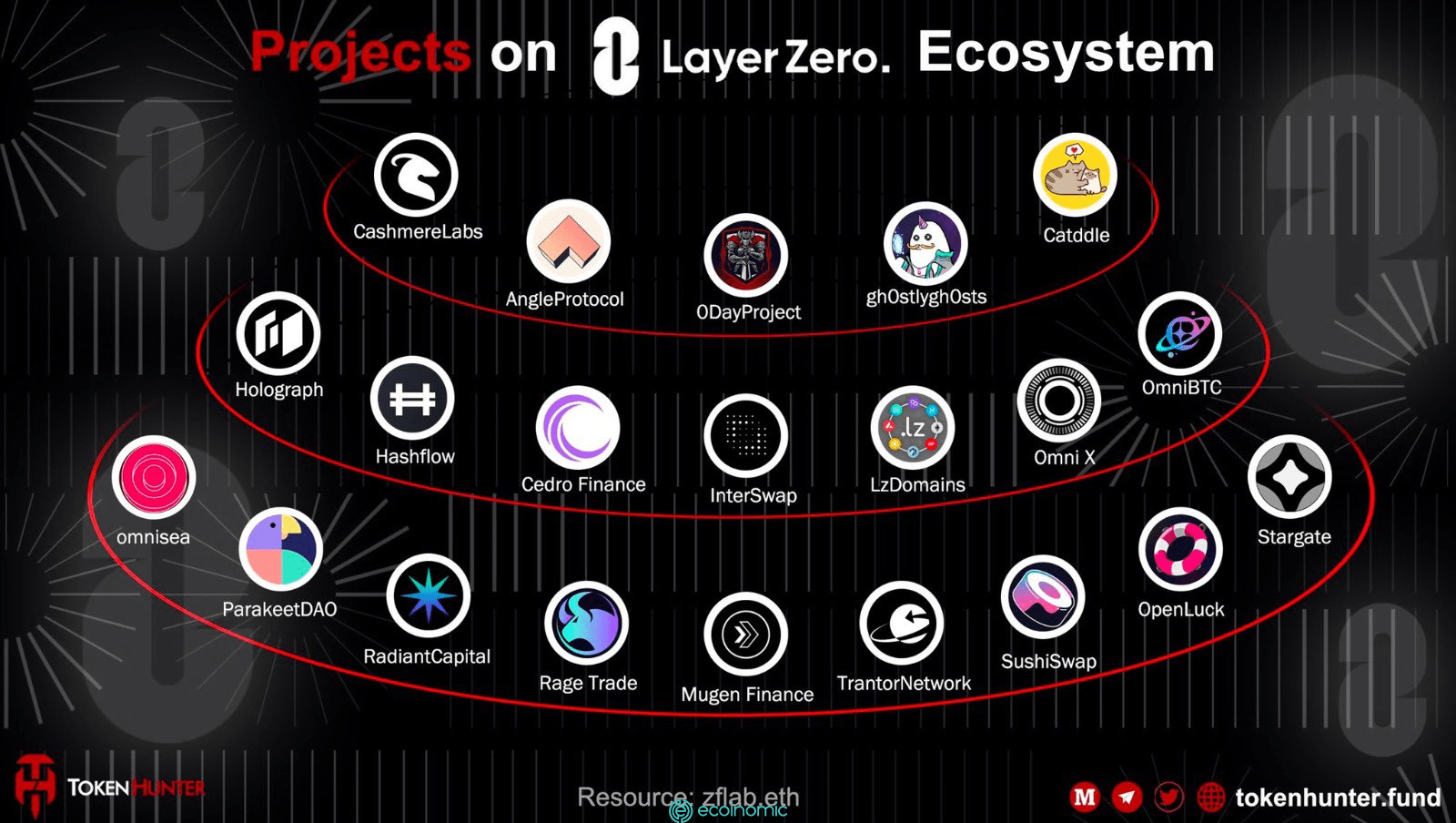 Conclusion
For a project as large as LayerZero, launching tokens and airdropping to users to issue tokens seems to be a matter of time. You should become a user of the protocol as soon as possible and use it regularly so as not to miss the opportunity from LayerZero.