Aptos users in recent days have received tens of thousands of dollars in tokens from the project's airdrop event. This created the Aptos craze throughout the cryptocurrency market. It can be seen that the airdrop wave from layer 1 blockchain projects is starting to boom again, despite the market downtrend. Not out of this trend, information about airdrop on Sui Blockchain also attracted the attention of fans. At the moment, Sui Blockchain has not yet released mainnet and tokens. Therefore, this is an opportunity for the crypto community to participate in the experience on the platform and make a profit when the network officially goes live through airdrop on Sui Blockchain.
Sui Blockchain Overview
This is a layer 1 blockchain project operating under a PoS mechanism designed to provide high throughput, instant transaction processing with low latency through parallel transaction processing.
Currently, this blockchain is only in the DevNet stage, so the ecosystem is not really complete and diverse. However, at the present time, Sui Blockchain has provided a number of products on AMM / DEX, Infrastructure, Cryptocurrency Wallet, and NFT.
Sui is a blockchain that is highly regarded for both technical features and development orientation. So, airdrop hunting from potential projects on this blockchain is of interest to a lot of crypto users. In this article, Ecoinomic.io will "take a look" at projects with potential airdrop on the Sui blockchain.
So why should users hunt airdrop on Sui Blockchain?
As mentioned above, similar to Aptos, Sui is the new generation layer 1 blockchain. Sui is aimed at being a comprehensive, decentralized blockchain with high-speed and low-latency transactions. In addition, this network also allows developers to build experience products that serve billions of web 3 users now and in the future.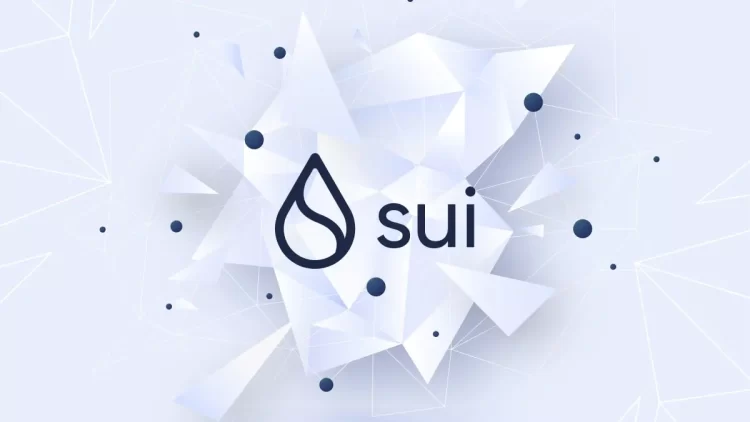 See also: What Is Sui Blockchain? – New element in the Web3
Summary of projects with potential airdrop on Sui Blockchain
In the article about Sui wallet, Ecoinomic.io introduced a few potential projects of Sui Blockchain, you can find information about Sui Wallet, Suiet and Wave Wallet here. Here is information about other potential projects that users can hunt airdrop on Sui Blockchain.
Ethos
This is one of the potential projects for cryptocurrency users to participate in hunting airdrop on Sui Blockchain.
On July 19, Ethos announced the Ethos Wallet cryptocurrency wallet with the aim of increasing the web3 user experience, designed to be compatible with DApps built on the Sui blockchain. This cryptocurrency wallet is designed with self-management capabilities. Non-professional users don't have to worry too much about complicated security steps like seed phrases or private keys. Besides, users can register for Ethos wallet via email very simply.
Developers can integrate project APIs to give users consistent experiences across the platform. New users entering the web3 space are often excited to try out DApps products without having to take security steps but still be safe.

Ethos developers choose Sui Blockchain because they believe in a platform capable of processing transactions quickly, with low gas fees, and superior features. The blockchain is considered a new element in the Web3 ecosystem capable of creating a whole new generation of DApps.
They believe that with DApps bringing even more activity on the blockchain, crypto wallets are no longer just a place to store and make transactions, they will become a platform to connect the crypto space to important aspects of life. Personalized and highly reliable, this will be a place that will allow users to discover new projects, a door to the web3 world.
Sui 8192
On October 16, 2022, Sui Global announced on its Twitter platform that Ethos Wallet has launched a project called Sui 8192. This is one of the first completely online games on Sui Blockchain.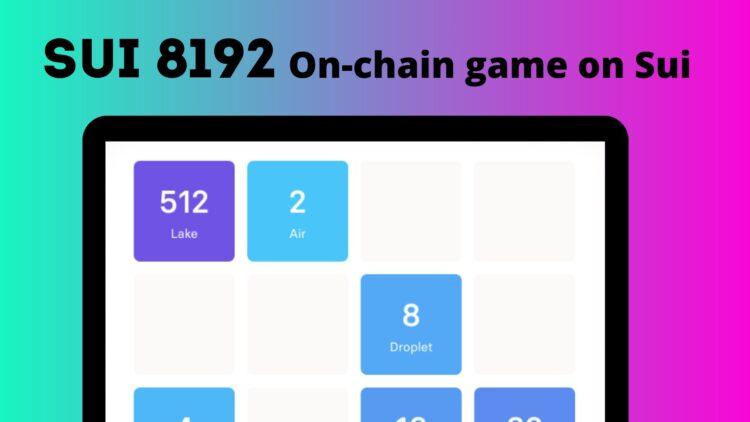 To join this game, you need to follow these steps:
Step 1: Install the Ethos or Sui wallet extension on Google Chrome. Besides, you also need SUI tokens. See how to get SUI tokens here.
Step 2: Access https://ethoswallet.github.io/Sui8192/. Connect your crypto wallet, select Mint New Game
Step 3: Start gaming by using the keys ← ↑ ↓ → to combine the same tiles together. Players will unlock the last tile when they achieve a high score.
You can watch the video tutorial below:
When you achieve a high score, you can select Submit to Leaderboard and continue playing the game to improve the score (sending a ranking does not end the game). After finishing the game, go to the Leaderboard tab to add your unrecorded points.
During the game, if you encounter a problem or have any feedback, contact feedback@ethoswallet.xyz address for a solution.
Keepsake
Keepsake is a marketplace built on the Sui Blockchain. This platform is a spatial blend of Web2 and Web3, temporarily called web 2.5 products. Billed as the safest and most reliable platform for buying and selling NFTs, users can design and sell their own NFT products on the platform.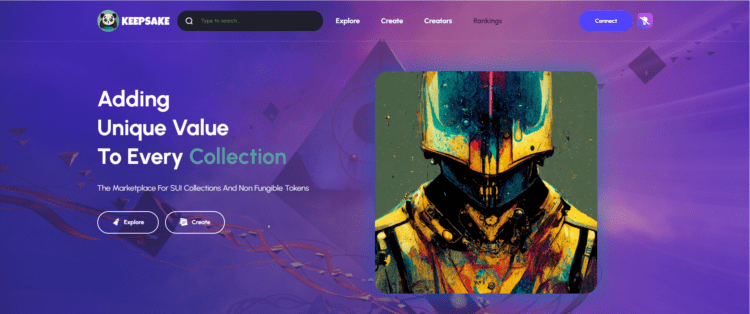 Specifically, the platform announced the testing of Devnet on October 1, 2022. Interested users can participate in this process via the following steps:
Step 1: Access http://keepsake.gg and connect the Sui wallet in Devnet.
Step 2: Get SUI tokens to get started. You can try out the buy and sell features in the Explore section.
Step 3: To create a collection, click Create → Create Collection. Then upload the file, fill in some information, select Create Collection and approve the transaction in your wallet.
Step 4: To create an NFT, select Create → Create NFT. Then upload the file, fill in the information, and click Make it! and approve transactions in wallets.
Suiswap
Developed by Vivid Network, Suiswap is known as one of the first DeFi projects and the first swap platform and has the potential to airdrop on Sui blockchain.
Introduce Suiswap https://t.co/usDfVOzzS6. The first workable swapping platform on SUI blockchain. Powered by Vivid Network. Try to swap some test token on https://t.co/usDfVOzzS6.#Sui @Mysten_Labs @SuiInsights @SuiNames pic.twitter.com/AsSPokXgoS

— Suiswap (@suiswap_app) September 13, 2022
The developers of this platform have established cooperative relationships with many other units such as Sui Whale, AirdropCaptain, WEB 3 Space, Suiet, and Hypodrop … To use this platform, you perform the following steps:
Step 1: Go to https://suiswap.app/, Select Enter App, and connect your crypto wallet
Step 2: Swap token: Select SUI and tSWP, click SWAP and approve the transaction. Then, doing the opposite, select tSWP and SUI and press SWAP.
Step 3: Add liquidity: At the bottom, click Deposit and add the number of SUI and tSWP tokens, then approve the transaction.
Step 4: In the Positions section, go to Harvest and approve the transaction.
KRIYA DEX
On 5/10, Kriya's official website announced the implementation of Devnet for a new product called KRIYA DEX. This is an AMM spot for the platform's derivatives cryptocurrency exchange. Here are instructions for using this product on Sui devnet:
Step 1: Update kriya.finance on your browser.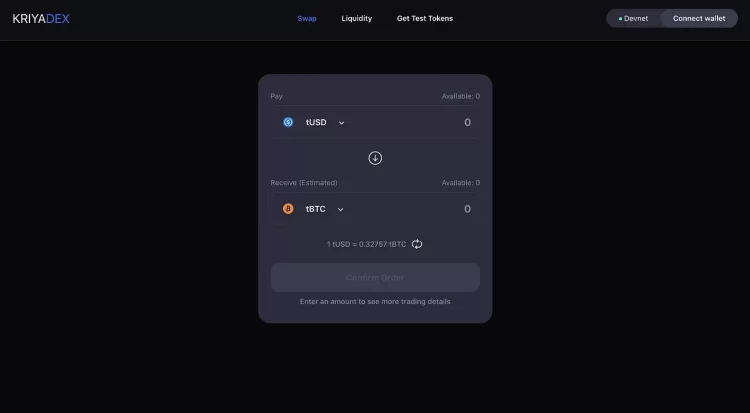 Step 2: Click on the wallet connection, and your cryptocurrency wallet window will appear. At this point, you can continue with different options. After connecting, the wallet address interface will appear.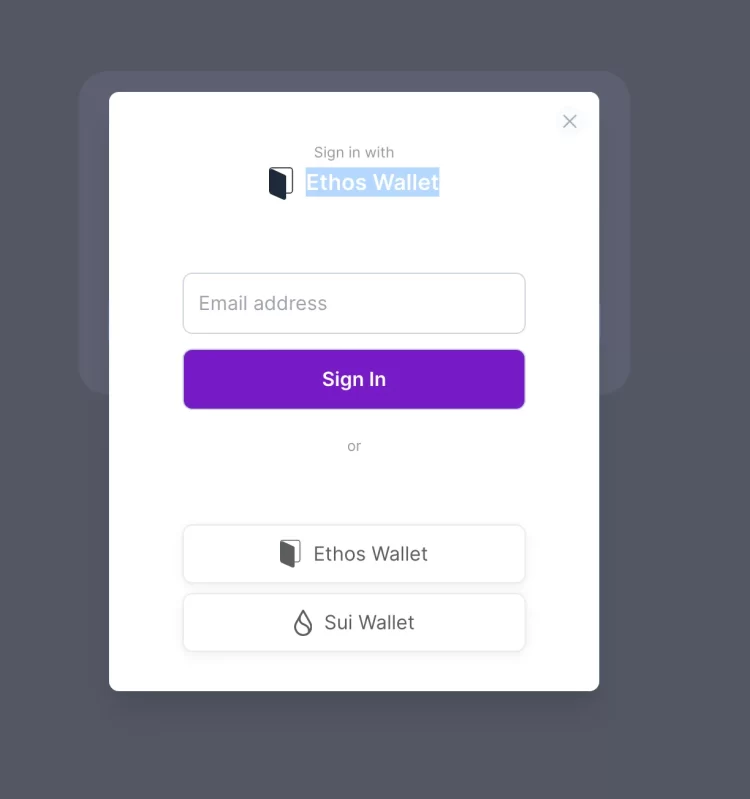 Step 3: Navigate to the Get Test Tokens tab. Mint 500 tUSD and tBTC each.
Step 4: Once you have a token test, you can start swapping. Move to the Swap tab. Enter the number of tokens you want to swap and click Confirm Order.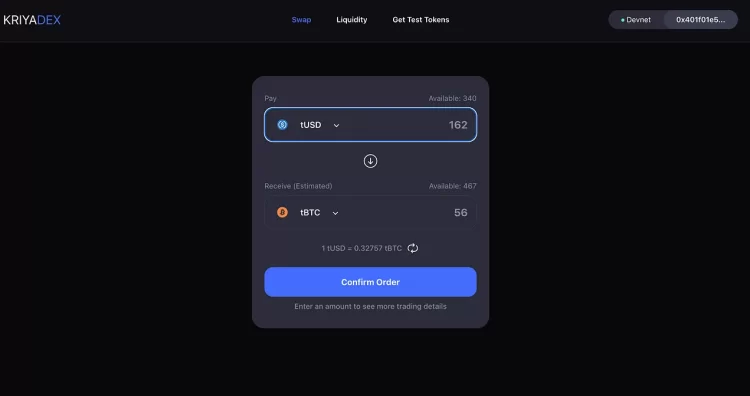 The system has not added transaction history on the user interface. But you can confirm the change balance on your chrome wallet or the Available amount on the Kirya user interface.
Sui Name Service
Sui Name Service is a decentralized digital identity platform on the Sui blockchain. The platform will use the name with the .sui ending to represent the user in the metaverse space. Specifically, Sui Name Service allows users to register subdomains for free for each domain name on Sui Blockchain at http://sns.domains.
On October 27, 2022, the platform announced on its Twitter page that the Early Trial program will be launched next week. Specifically, the platform will select 100 beta users. To be selected, users need to complete the form at http://sns.domains and tag a friend below the notification line.
🔱 Announcing our Early Tester Program!
Over the next week, we'll be picking 100 beta users. Complete the form at https://t.co/bAUHAGufJ0 and tag a friend below – winners picked daily! pic.twitter.com/J39mez4Az8

— Sui Name Service ($SNS) (@snsstork) October 27, 2022
Conclusion
The above article has introduced you to projects with airdrop potential on Sui Blockchain. You should quickly test products on this blockchain to have a chance to receive valuable rewards when the project launches the official mainnet. Ecoinomic.io wish you success!