Since the 2021 boom, NFT has shown their appeal to collectors, investors and traders.
NFT is particularly striking in the art world, where the original work of a work is everything. Owning an authentic, unique version of a work is much more valuable than a copy or clone. 
Many people assume that artists who create and store "on-chain" works can use this technology as proof of ownership of popular art forms.
Photography is also one of the art forms that benefits from NFT, but what immediate value does it bring to the artist and the client?
The first wave of artists to experiment with this technology approached in a personal and selective way to showcase new talent. Twitter Spaces and Discord are important channels to support community outreach in the NFT ecosystem.
The importance of controlling the work
Photography now offers an unprecedented amount of work. NFT is a tool to continue promoting and democratizing these works while offering new ways to profit from those sources.
Photographer Marshall Scheuttle talked about how Web2's current "pay-per-approach" model disadvantages artists. "The way we publish our work is largely controlled by current platforms. As this space grows and grows, it's important for artists to contribute solutions and choices to how we can reach our audience while still meeting the needs of exhibiting our work," Scheuttle said.
"Works of art are everywhere and trying to control them is impossible. I want my work to be in as many places as possible, as long as I have a way to pay myself for their creation."
Artists are not free to distribute their work through traditional channels to create a quick and immediate positive response.
Blockchain technology, through the NFT, has allowed artists to adjust their terms themselves because the nature of the transactions that take place publicly makes this space more transparent.
Recognition of intellectual property rights
NFT gives the artwork ownership. This appeals to many artists who are trying to regain full ownership with their work and expand the art to new audiences.
However, there is a thin line between ownership and copyright.
The majority of copyright challenges come from NFT markets. Many online marketplaces trade NFT with the majority following a mechanism similar to auctions at various levels of governance. However, these platforms do almost nothing to protect property ownership and use. In many cases, bad guys can steal photos and create NFT for them.
There is no guarantee that people will not fake or reuse other people's work. Both individuals and businesses have used unauthorized images on the Web2 platform and have suffered no consequences – this is not new to digital art.
On the contrary, copying crypto works is impossible. Because even copying an identical photo cannot mimic the information that constitutes the NFT of that work. 
The current NFT space drives the flow of public information and recognizes the originality of existing work on the Blockchain. Crypto artists endorse and create NFT links to the original work so that they can then be uploaded to various markets, aimed at potential customers.
Rethink your marketing strategy
Anyone with a camera and connected to the Internet has the opportunity to create art and make money from it. There will be more and more high-quality works with a new wave of professional and amateur photographers participating in this space. Photographers who are willing to accept marginal income for their work will price the floor.
Artists in this ecosystem must maintain the interest of the audience so as not to become obsolete. By allowing people in this space to read stories, listen to words, and understand the process, artists have created an important emotional connection. 
Elise Swopes, a self-taught photographer and graphic designer who made $200,000 over 10 months by selling her work using NFT, said: "Changing your style to please the vast 3D and graphics market is very stressful. But I'd like to note that I'm quite passionate and creative about what I love instead of trying to keep up with the market."
The artist's credibility drives prices in the secondary market. An original NFT will only be valid to the work, the artist and the community.
Being technically gifted won't be an important differentiator for building an audience, said an NFT collector nicknamed "6529." Artists who want to stand out from the masses will have to create memorable experiences. 
"Your job is to create a connection, find something to communicate with an audience that loves and appreciates what you do (small public groups are fine, 1,000 people are more than enough for a great career so you can do what you like)."
A great example of this is the story of Sultan Gustaf Al Ghozali, a 22-year-old computer science student in Semarang, Indonesia. He converted and sold nearly 1000 selfies in the form of NFT as a way to look back at his graduation process. His collection generated a volume of transactions worth 397 ETH, equivalent to more than $1.2 billion.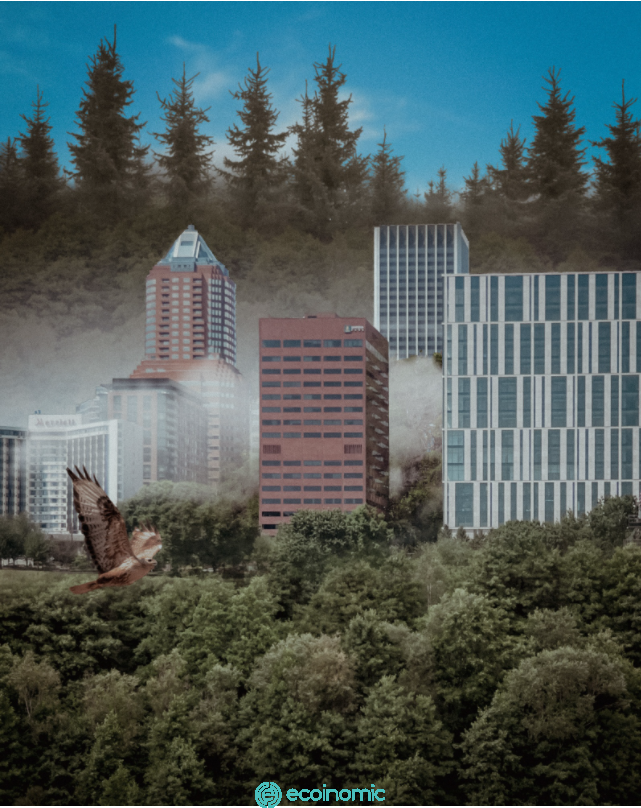 Overcoming technological barriers
Artists face the challenging job of transferring their collections and personal images to the NFT space. The process may be difficult for beginners at first, but the promise of a new audience with direct income and support is a powerful motivator.
Swopes said, "The most interesting part about NFT is not having to trade my digital works for printing them out. I think my work is the most beautiful on screen."
Better integrated mechanisms will encourage people to start getting more involved in NFT photography and redefining artistic creativity. Creativity is constantly pushing the limits that technology can reach, and artists are beginning to understand the potential that NFT brings to photography.
The natural development of photography is to take advantage of these new tools and adapt to the changing era so that a new generation of photographers can grow on the Web3.