With the development and expansion of blockchain, many advanced technologies have been integrated to make it easier for users to access information systems on decentralized platforms.
One of the optimal solutions is Blockchain name service (BNS). What is BNS? Let's find out in the following article!
Blockchain name service (BNS) is a protocol that allows converting the default complex hash on the blockchain into a human-readable name to interact with a decentralized network.
The BNS system not only represents a decentralized web domain but also allows the identification of wallet addresses and decentralized identities.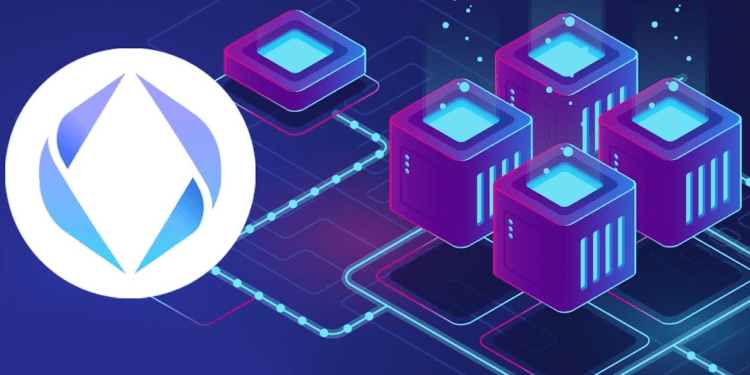 The mechanism of BNS
BNS operates on three unique smart contracts including:
Registrar registers ownership of domains in the registry and allocates subdomains.
Registry approves and makes registered domain names available to the owner.
Resolver converts data from complex hash functions into simple addresses.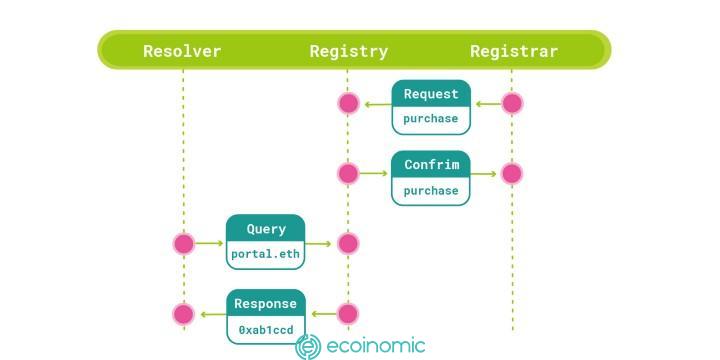 Outstanding features of BNS
Uniqueness: The domains on BNS are unique, all Nodes will work together to create separate domain names.
Easy access: Users have the right to choose and create their own domain name, ensuring legibility, memorability, and comprehension. Users only need to install certain extensions and plugins on the browser to access website.
High ownership: The owner has full control over his domain name, the domain names will not be modified or censored by third parties.
Security: BNS is used to store and recover decentralized data, not stored on the main server to ensure security and safety.
Functions of BNS
Allows users to deposit cryptocurrencies easily
Users are often confused when transferring cryptocurrencies to different wallet addresses because they are encrypted into a collection of random letters and numbers that are difficult to remember.
BNS allows users to transfer digital assets to a human-readable text address such as "mywallet.eth" or "mywallet.bnb" instead of the default address.
Access to decentralized data storage systems
To access the data system on the blockchain, users are required to remember IPFS hash, such as "https://ipfs.infura.io/ipfs/HoK2ahb79MIU5qui…
BNS offers an optimal solution that makes it easy for users to access any decentralized content stored on DWebs with simple names like "mydwebs.eth" without retrieving hashes.
Distinguish BNS and DNS
DNS is a online centralized domain name management system on the Internet platform. Although the way BNS and DNS operate is similar, there are certain differences.
DNS is subject to decentralized oversight and censorship, including the grassroots level – extensions managed by the provider, domain name registrar, and ICANN – the Internet regulator. Hackers can easily infiltrate and seize website content.
For example, www.MNPQ.com.
On the other hand, BNS is not only served as a software or browser extension, but also used to identify payment wallet addresses and decentralized identities. BNS is completely controlled by the owner without being subject to the censorship of a third-party intermediary.
BNS provides security from cyberattacks and is not subject to third-party censorship.
For example, www. MNPQ.eth, ".eth" stands for Ethereum.
The most popular BNS
ENS
ENS is a distributed, scalable domain name service system that allows converting usernames into identifiers such as applications, wallet addresses, hash code on the Ethereum ecosystem.
In late 2021, ENS conducted a token Airdrop for domain name holders worth tens of thousands of dollars.
SpaceID
Space ID is a service that supports domain name registration on the BNB Chain ecosystem, simplifying cryptocurrency wallet hashes to make it easier to remember addresses.
Besides, Space ID allows users to connect a single identity across multiple blockchains and Web3 to Web2 (email, twitter, github,…)
Lens
Lens is a protocol that allows the establishment of social networks, user profiles exist as 1 single NFT, every task is tokenized into NFT.
Lens was developed on Polygon, empowering creators to build their own connected communities with all decentralized data.
Unstoppable Domains
Unstoppable Domain allows users to create a censorship-resistant website to send and receive a variety of cryptocurrencies.
To officially own a domain name, users only have to pay once for a domain name on Unstoppable Domains with no renewal fees.
Each domain name built on the Ethereum or Zilliqa blockchain comes in the form of .crypto and .zil endings with other options.
Conclusion
BNS is the optimal solution to promote the development of DApps and cryptocurrencies, making it easier to access data on decentralized platforms, removing blockchain's barriers to new users.
Hopefully, through the above article, Ecoinomic.io has helped you understand the BNS system as well as the outstanding features of BNS.