What is Protocol?
A protocol is a layer of foundational code that demonstrates how an application works and operates.
In other words, a protocol is a set of rules that allow data to be shared and information communicated between computers. I
n the field of cryptocurrencies, the protocol establishes the structure of the blockchain, the distributed database that allows digital money to be exchanged securely on the network system. Protocols provide security and access to the blockchain.
Blockchain acts like a ledger that keeps track of all cryptocurrency transactions, whereas protocols are rules that help the blockchain verify, test, and secure continuously with algorithmic power.
>>> Related: [Kichback rate 20%] Binance sign up for beginners update 2022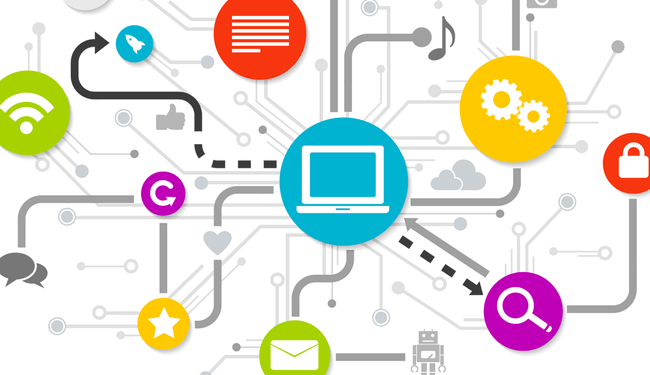 The role of protocol for cryptocurrencies
Protocols are critical components that facilitate the secure transmission of data. In the blockchain, there is no involvement of governments, central agencies, or middlemen. Therefore, to manage the entire network, a set of protocol rules is required. Blockchain protocol serves as the backbone of cryptocurrencies.
Set up the entire structure so that digital currency is exchanged safely.
Data management. Today, many cryptocurrency platforms allow users to have digital accounts and wallets on protocols for the purpose of performing financial transactions and paying for services on other websites.
Many protocols allow individuals to conduct financial transactions without the involvement of banks. They also allow for preventing double-spending.
Along with the strong development of the blockchain ecosystem, the protocol is becoming more and more popular and plays a very important role. Blockchain solutions based on the protocol are applied in many fields such as supply chain, healthcare, and finance,…
How does the protocol work?
Suppose there is a transaction between investors A and B.
After A requests to execute the transaction, a data block for A is formed.
The protocol distributes blocks throughout the network system.
After that, the nodes will proceed to verify the transaction.
Upon completion of verification, the protocols will manage and send a reward to each node. When the transaction is successful, the block will be added to the list. Protocols for distributing and updating databases throughout the network so that each user has access to the system's data.
The involvement of protocols helps secure a secured transaction. As a result, the entire cryptocurrency network is secure, scalable, and consistent.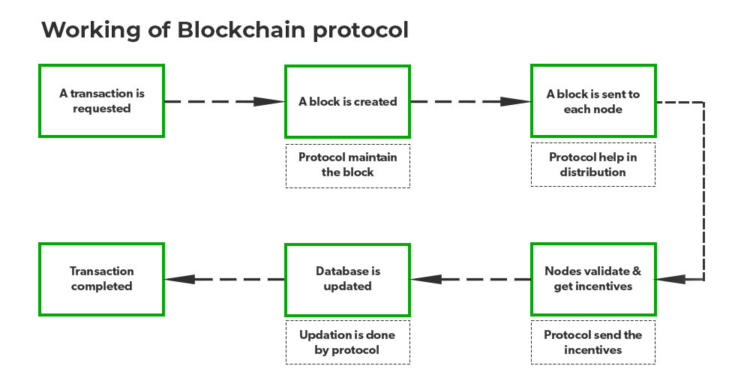 Difference between internet protocol and crypto protocol
Internet protocol (thin protocol) provides thousands and millions of active applications. Meanwhile, the crypto protocol (fat protocol) only allows one or a few applications to work. For cryptocurrencies, the protocol powers the blockchain.
Application of Protocol in Investment
Projects can be based on protocols to optimize application platform building time.
Although it does not bring many benefits to retail investors, the protocol plays an extremely important role for the project development team in building the ecosystem and leveraging the potential of blockchain to build projects with practical applications.
>>> Related: Coinbase sign up in just 3 easy steps