Many people participate in the crypto space as miners. However, not everyone actually owns a mining rig, so how do they get involved? It's Cloud Mining. Let's learn more about Ecoinomic.io in the article below.
What is crypto mining?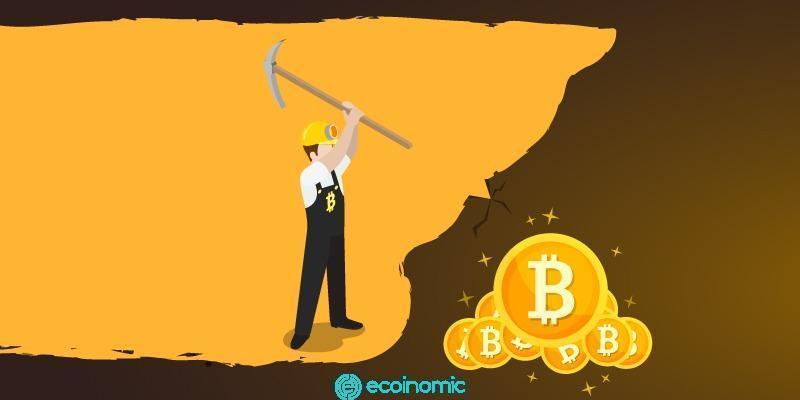 Cryptocurrency mining involves a series of processes designed for security, in a decentralized way in a given Blockchain network. Through their activities, miners authenticate transactions and together create a new supply of cryptocurrencies.
Cryptocurrency mining needs to:
Run a

node

on the Blockchain network.

Complete specific tasks to find a new block.

Download new transactions to the Block.

Make sure that there is no double spending on cryptocurrencies.
Once these processes are completed, the Blockchain network is designed to automatically reward successful miners with new coins. This is the main distribution mechanism used by Proof-of-work (PoW) blockchains. Note that the special task assigned to miners depends on the type of PoW mechanism being used.
For example, the Bitcoin network and other blockchains use the SHA-256 mechanism that requires miners to compete to solve extremely difficult mathematical equations before a new block can be found. This process requires a high level of computing power, which means that miners who want to succeed must be able to invest a certain amount of money in the right hardware to ensure they have the opportunity to operate a profitable mining operation.
It should be noted that blockchain networks are designed in a way that constantly adjusts the difficulty of mining to ensure that new blocks are found at a fixed period of time.
Therefore, whenever there is an increase in the number of Nodes exploited on a given network or an increase in the computing power of its existing mining nodes, the difficulty of mining the network will increase accordingly. If the opposite occurs, the network will adjust itself to reduce the difficulty of the SHA-256 equation. In most cases, professional miners need to invest in specialized mining rigs to get a profit.
To become a successful cryptocurrency miner:
Invest in high-performance mining rigs. Solid mining hardware can cost up to $8,000, and a mining device is not enough for miners to hope to make a profit.

Acquire the technical and encryption expertise needed to run a full node on the Blockchain network.

Electricity bills for operating and cooling rigs 24/7 can be deducted from miners' profits. Therefore, miners should choose cheaper power sources or choose locations with colder climates to reduce the amount of electricity needed to cool the mining hardware.
In short, a cryptocurrency miner needs to have technical competence, along with sufficient commitment and capital, to have a chance of success. Since not all cryptocurrency miners are able to meet these requirements, as well as scale them further.
What is cloud mining?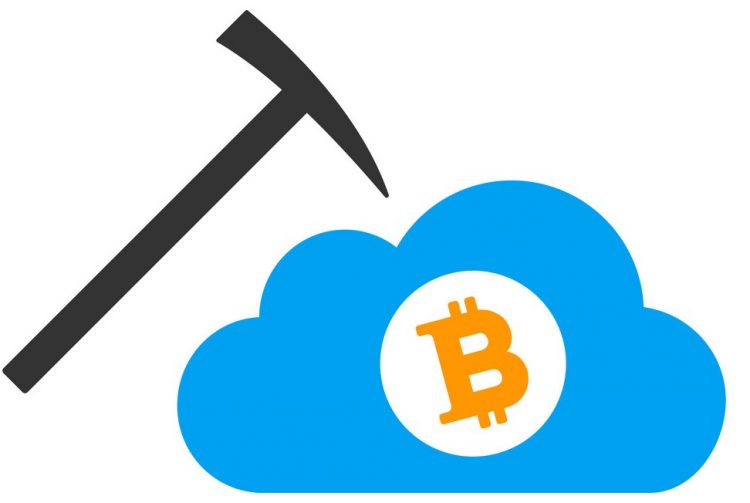 Cloud Mining translates into Vietnamese as "Cloud Mining" or "Mining coins in the cloud". This is a service that allows users to mine or mine coins remotely without having to directly own machinery.
Cloud mining is the process of using cloud computing power to mine cryptocurrencies. In this case, you pay a third party to do all the work for you. In essence, you don't need to buy or maintain mining rigs, nor do you need to run a blockchain node.
With Cloud Mining, participants often rent mining rigs or rent hash power. The second value is a measure of the strength of a mining rig and is usually measured in Gh/s and Th/s units. Service provider Cloud Mining owns and operates a facility or farm filled with mining rigs and offers users the opportunity to buy or lease a portion of the hash power it generates.
The Cloud Mining service provider needs to invest in top-notch mining hardware and the optimal is to set up its farm in a location with access to cheaper electricity and cooler climates. This approach ensures that the overall cost of operating the farm is kept within acceptable limits.
Such a solution is ideal for individuals who are not interested in participating in the technical aspect of cryptocurrency mining. In most cases, participants can track the Hash rate and mining revenues in the cloud using their smartphones. Some Cloud Mining setups even automatically redirect hash power that has formed the most profitable mining coin in a given period of time.
Host Mining
Host Mining involves the purchase or lease of rigs at mining farms. In this case, you may have to pay for the installation and maintenance of the rig. The advantage of this model is the reduction of the overall cost associated with access to enough electricity. In addition, you have more control over your leased rig(s) and can choose to redirect the hash power created to mining groups to enhance your chances of finding new Blocks. Finally, you have full control over the created rewards, as you only need to pay the maintenance and setup fee to the Cloud Mining service provider.
Lease Hash Power
In contrast to Host Mining, Lease Hashpower involves the partial leasing of hash power created by a mining farm. Here, you don't have to bear the burden of maintenance or setup fees. You only need to sign up for a plan to get a portion of the farm's profits. When the farm finds a new block and receives the cryptocurrency as a reward, the revenue generated is shared among users according to the hash power portion they control.
See also: What Are The Differences Between Investment And Speculation?
What are the benefits and limitations of cloud mining?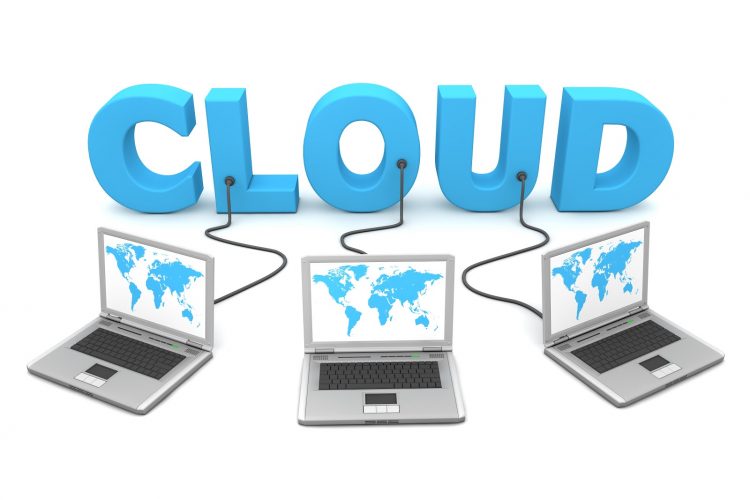 Cloud Mining is the ideal choice for those who want to gain economic benefits from mining without having to handle all technical and hardware requirements. Cloud mining can also help reduce the cost of operating the mining rig.
However, there are potential disadvantages that you need to consider before choosing the Cloud Mining model. The first is the high rate of Phishing in the field of cloud mining. Over the years, the field has become fertile ground for scams. Since investors do not have the opportunity to directly evaluate mining farms, it is difficult for them to verify the claims of cloud mining providers.
Some Cloud Mining service providers even run pyramid schemes, in which early investors are paid with deposits from new investors. Knowing that this was unsustainable, the vendors eventually continued the scam. Therefore, you must perform due diligence before choosing a certain Cloud Mining service. You should learn reviews, investigate the reliability of the platform on cryptocurrency forums, consider withdrawal limits, and avoid offers that promise unnecessarily lucrative transactions.
Another detail you need to pay attention to is the profitability of the offering. If the amount paid to rent, buy, or maintain cloud-based rigs doesn't match the hash power offered, then you may incur losses. Carefully analyze mining capital and potential revenue before starting with the Cloud Mining offer.
Finally, beware of cloud platforms that have full control over your income. You should choose people who offer a degree of autonomy when it comes to your cryptocurrency wallet.
The best website
When getting to know cloud mining service providers, it's important that you invest wisely. The Internet is full of scammers and conspirators looking to take advantage of others, which means you should do a lot of research before getting involved in Cloud Mining. Be wary of companies that promise no fees and sky-high profits.
The good news is that there are a few reliable Cloud Mining sites. These companies include Genesis Mining, Gminers, and ECOS,… However, don't make your investment decisions based on a single source. 
When researching Cloud Mining sites, take a look at the types of contracts they offer, namely mining difficulty and hash power. If you discover a Cloud Mining platform that interests you, use online resources like TrustPilot for reference. Visit Reddit forums, read reviews, and talk to others who have invested in these mining sites. Moreover, check how long they have been around; The longer, the better. If a new Cloud Mining company emerges, it may not be wise to give them money right away. 
Cloud mining is a form of passive cryptocurrency income. However, it comes with pitfalls. Therefore, it is important to carry out extensive research and firmly grasp the core mining concepts before embarking on the practice.