Until now, HTTP has been the core protocol that allows connecting, transmitting and receiving information data on the Internet system. Despite its widespread use, HTTP still has disadvantages in terms of data transfer speed and security.
To overcome the above limitations, IPFS offers an optimal solution for storing and distributing data on P2P platforms. What is IPFS? Why is it more advanced than HTTP?
In the following article, Ecoinomic.io will help you understand the mechanism of operation as well as the advantages of IPFS.
What is IPFS?
IPFS (Interplanetary File System) is a Peer-to-Peer distributed system that allows computers around the globe to connect, store and distribute data in the form of P2P.
IPFS was created by Juan Benet and developed by Protocol Labs. The goal of IPFS is to create a global computer network, ensuring a private, secure connection without the censorship of a central server.
Today, IPFS is considered one of the safest options to store digital assets like NFT.
How does IPFS work?
Similar to how blockchains rely on node to verify data, IPFS is made up of hundreds of thousands of Nodes with individual computers connected to IPFS to store data and provide access to information systems.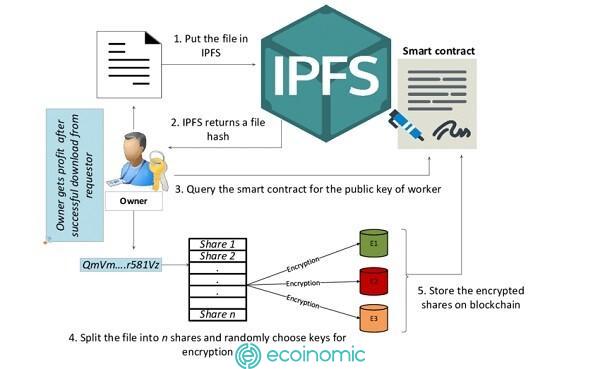 Here is an overview of the process of updating and accessing data on IPFS:
1. Data uploaded on the IPFS network will be encrypted.
2. The system assigns the data a unique identifier called hash or CID (content identifier)
3. To access the data, users use this CID and ask nodes with corresponding data to grant access.
4. Nodes will send data and connect to the best computer to download data for users.
Benefits of IPFS
Limiting dependencies on server
One of the biggest drawbacks that HTTP protocols face is network congestion, they cannot respond to user requests when the server has problems.
IPFS offers a great alternative to fix the above problems, enhancing the user experience. The P2P model of IPFS allows users to simultaneously retrieve different information from multiple nodes with fast connection speed that is not dominated by issues or quality of server.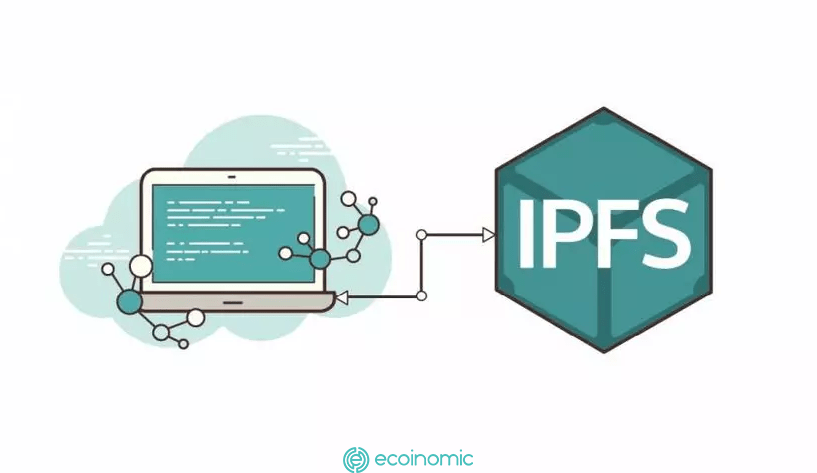 Decentralized model
Centralized models that store data in servers such as Amazon Web Services or Google Cloud can block users off the platform and restrict your access to commented information. Besides, users' security data can be exploited and attacked by hackers.
Decentralization in the IPFS system has overcome the hierarchical management regime. It ensures the availability of information regardless of any form of censorship, minimizing the possibility of attacks and improving the security of data.
Cost savings
One of the advantages of IPFS is the elimination of Internet servers and connection stations. As a result, content providers and regular users can save a significant amount of money.
Comparison of IPFS and HTTP
| | |
| --- | --- |
| HTTP | IPFS |
| Server dependency | No server dependency |
| Data belonged to big companies (Amazon or Google) | Data is distributed, the more people join the protocol, the higher the distribution |
| Vulnerable to hacker attacks, data manipulation | Advanced security |
| Data may be sold to third parties | Cost savings for data providers and users |
| Slow data connection and access speed | Fast data transfer speeds |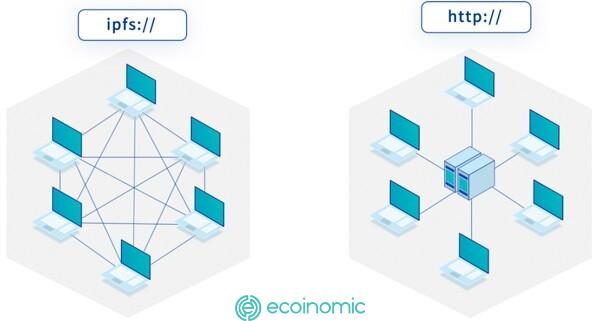 IPFS and the future of blockchain
While IPFS bases on Distributed Table Hash technology on P2P platform, blockchain uses distributed ledger technology. With the same structure, IPFS and blockchain are capable of combining with each other.
Besides, with censorship resistance, IPFS has become the potential storage platform of many DApps.
Above all, with fast data transfer speed and high security, IPFS will become an important part of the Web 3.0 ecosystem, providing solutions to prevent data tampering and manipulation.
Conclusion
With security and flexibility, IPFS is a big technological step that provides the ultimate alternative to existing internet systems, overcoming server issues, and limiting coordinated attacks.
Hopefully, the content in the above article has provided you with detailed knowledge of IPFS, how it works, features and future prospects of this protocol in the blockchain ecosystem.