The metaverse was first known for Neal Stephenson's science fiction novel Snow Crash published in 1992. In the work, the Metaverse is described as a "field of fantasy", the concept of a virtual super universe is just fiction. Still, with the development of science and technology, the Metaverse can really become a reality in the future.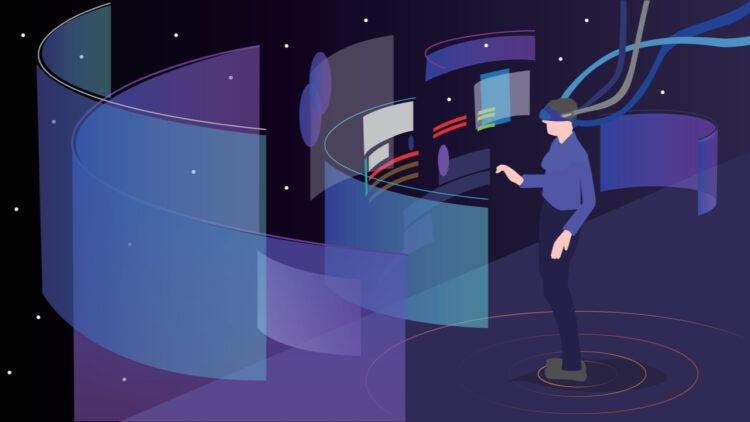 What is Metaverse?
Referring to the Metaverse, people immediately think of the concept of virtual space, 3D, online,… This is a space that connects many platforms, similar to the fact that Internet users can access many different websites through one browser. In another way, Metaverse is a virtual universe, existing on the Internet and supported by virtual reality tools such as VR, and AR … These technologies help Metaverse participants have the most authentic experience.
The Metaverse exists in tandem with the real world. This is where all the barriers to creativity are almost eliminated thanks to the tools and features that the developer offers. This space is built on the principle of augmented reality (AR) and virtual reality (VR) where each user controls a character and can do everything.
During the Covid 19 pandemic, more and more Internet users pay attention to Metaverse. The reason is that many people are forced to work and study online, and they want a certain technique that can make their workspace as authentic as possible.
Besides, in July 2021, Mark Zuckerberg announced his company is planning to build a maximalist version of Facebook, i.e. this version includes social presence, office work, and entertainment. On October 28, 2021, Facebook changed its name to Meta. The move further underscores their commitment to creating a virtual reality space called the Metaverse.
What are the core properties of the Metaverse?
The original ideas for the Metaverse came from science fiction, it was described as a kind of digital Internet. Metaverse core static properties are defined as: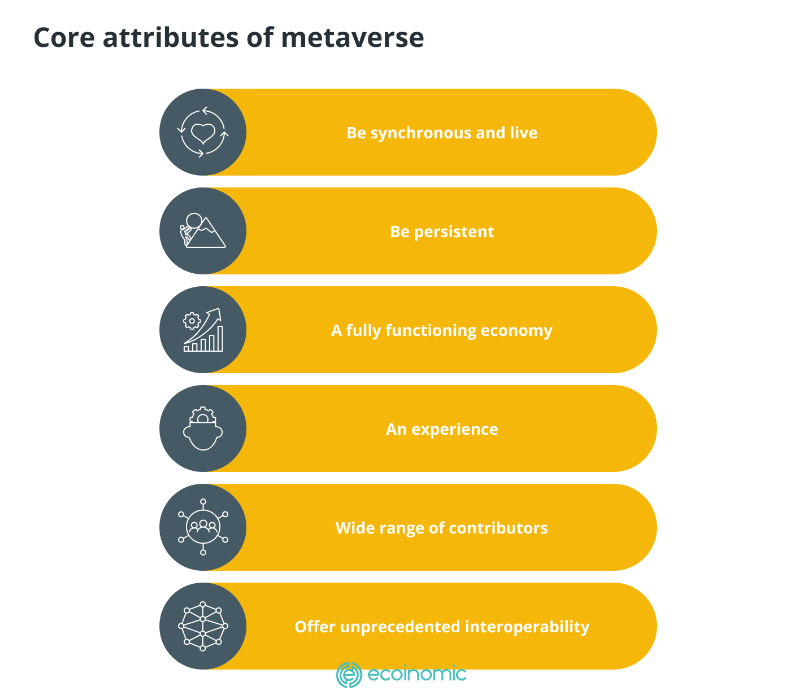 Synchronous and live: While events are scheduled in advance and will happen automatically, Metaverse provides a continuous live experience for users in real-time, just like in real life.
Persistent: The Metaverse will never be reframed, paused, or ended. It exists constantly and relentlessly.
Available Individuality and concurrency: Each person is a part of the Metaverse and participates in activities and events at a specific location.
A fully functioning economy: Individuals and businesses can create, own, invest in, and trade value and recognized products.
An experience: Metaverse spans both the physical and digital worlds, across both personal and public networks, on both open and closed platforms.
A wide range of contributors: The Metaverse is filled with content and experiences that are contributed, developed, and operated by multiple people. They can be commercially oriented businesses, informal organizations, or even just freelancers.
Offer unprecedented interoperability: Metaverse offers exceptional data, items, digital assets, and high interactivity. The digital world operates as if it were the real world, with the mall having its own stores, each with its own assets, unique ID cards, unique units of measurement, and different dress codes.
How does Metaverse work?
Metaverse is divided into two main types of platforms.
The first platform involves NFT and cryptocurrency startups creating games based on blockchain technology to form the Metaverse world. Participants can purchase virtual land, and create personal settings on platforms like Decentraland and The Sandbox.
The second platform uses Metaverse to describe the virtual world in general, where people can meet for business, advertise, participate in leisure activities, or work and study. In July, Facebook Inc. announced the creation of a Metaverse-based product group.
Those who buy or trade virtual assets on blockchain-based platforms must use cryptocurrency, although many Metaverse services offer free accounts. Some blockchain-based platforms, such as MANA of the Decentraland and SAND of the Sandbox require the use of cryptocurrencies like Ethereum to pay transaction fees and participate in virtual asset purchases.
Users can trade NFT artworks or purchase tickets for a virtual performance or concert in Decentraland. They can also make money by trading land, which has flourished in recent years.
See also: How to Buy NFT Land In Metaverse Via Binance
Structure layers in Metaverse
Metaverse is made up of 4 primary layers:
Foundation Layer: This is the foundation connection layer, which is the Internet. The internet is currently very developed, but developers are still working to launch different Internet technologies, improving speed and convenience. 5G networks are a prime example of this effort.
Infrastructure Layer: Metaverse's infrastructure, connecting hardware components, supporting users to experience authentically. This is also the storage layer of the technologies that form the Metaverse such as Blockchain, AI, and Big Data … Currently, the giants are also doing their best in the race to develop hardware components and diversify other technology platforms.
Content Layer: Games and applications that allow users to have vivid, realistic experiences in one or more different worlds. At the present time, we are starting to see a Metaverse formed in the form of blockchain games and promise to explode even further in the future, when the previous layer is completed.
True Metaverse: This is the last layer of the Metaverse, a true Metaverse will be activated when the lower layers grow to a certain level.
During the construction of the Metaverse, when the lower layers are completed, it will be the development foundation for the subsequent layers. This development process takes place and is constantly updated.
Some outstanding titles inspired by the Metaverse
Technology still has many limitations, so blockchain games have not developed as strongly as expected. However, there are currently a number of games developed based on the Metaverse concept, typically:
Traditional games
Minecraft
This open-world game allows players to exploit resources, craft tools, build structures, and create their own worlds. The game also supports interaction between players through different features and game modes.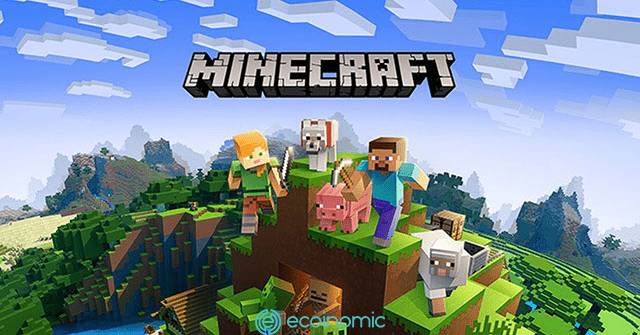 GTA V
With the Multiplayer mode of this game, players can interact with others through different trading, exchanging, and communication activities.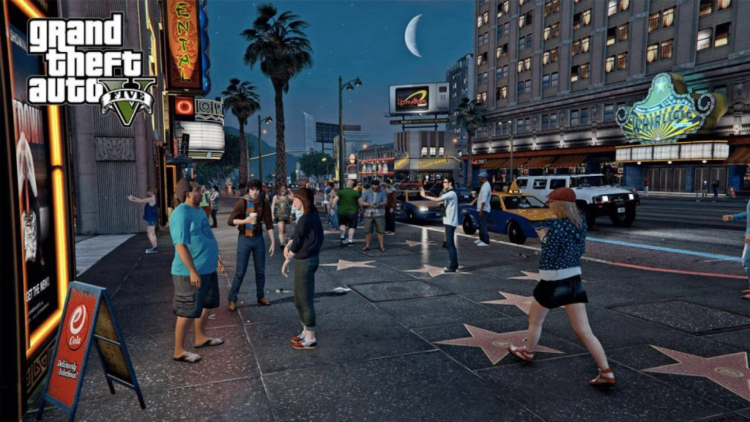 Roblox
This is a game that allows players to be creative based on the tools provided by the developers. The game supports the experience with VR technology and data storage in the Cloud and offers economic incentives for participants.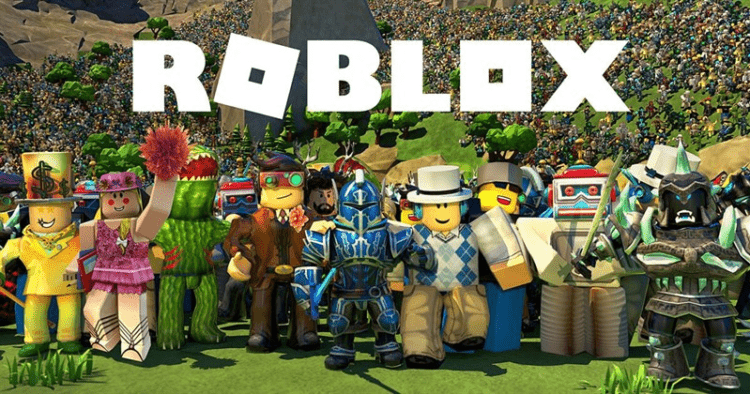 Blockchain games in The Sandbox and Decentraland ecosystems
Metaverse games in these ecosystems are developed in the crypto space. It allows players to create their own world, own assets in the form of NFTs, and exchange those assets through Marketplace.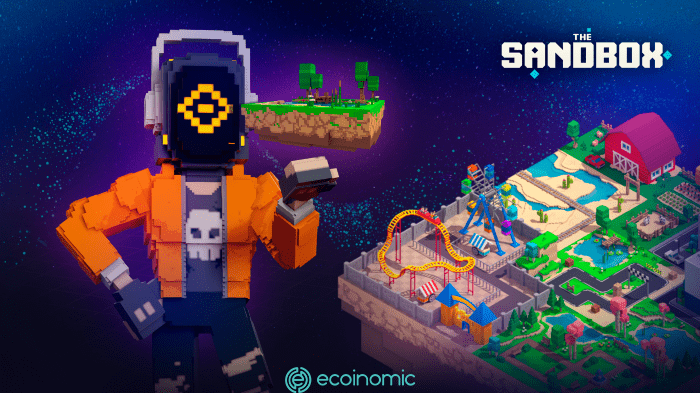 See also: What is Play-To-Earn (Play2Earn)?
What can users do in Metaverse?
Users can take a virtual trip, buy digital clothes, or go to a virtual concert in crypto projects. In the midst of the COVID-19 pandemic, Metaverse is an important factor in changing the working and learning space. For example, Horizon Workroom, a free open beta from Facebook, offers virtual workspaces that are now available for download on Oculus Quest 2 in Quest 2-enabled regions.
The workroom is a virtual meeting room that allows people to interact more efficiently. Users can join a meeting in VR as an avatar or make a video call from their laptop or PC with others.
However, technological companies have yet to figure out how to connect their different channels. For Metaverse to work effectively, competing technology platforms need to agree on a set of standards to avoid switching between Facebook Metaverse, Microsoft Metaverse, and others.
Is cryptocurrency the "key" of the Metaverse?
Metaverse's goal is to provide people with augmented reality (AR) experiences in many forms. The immutability of blockchain is an important characteristic for any virtual reality technology to be widely adopted.
Blockchain not only allows for quick confirmation of information but also allows transactions to be protected and secure with cryptography. Blockchain and crypto assets are fundamental and indispensable aspects of virtual reality implementations.
Based on the previous view, Metaverse requires transactions to be completed on demand, which Blockchain and cryptocurrencies can help trigger transactions. These transactions should be secure and fast. In particular, individuals in this ecosystem will need to be able to trade and participate as easily as if they were meeting in person; and are confident that these transactions will be completed.
However, even without the continued use of blockchain technology and crypto assets, the trend of virtual and online payments is still growing. Participating in commercial transactions in an online environment is becoming more and more popular, especially applying for cryptocurrency payments by Visa, Mastercard, and PayPal.
Metaverse is still a rapidly growing field. However, to support and realize a fully functional Metaverse, blockchain assets and cryptocurrencies will play an important and pivotal role in its implementation in the future.
Conclusion
The above article is the most primitive views and views of Ecoinomic.io about the Metaverse – a potential technology space. However, it is still very far-sighted in the future due to some technological barriers. And this is exactly the "promised land" for the development of technology giants to lead the trend. But no one can clearly know how long and how it takes for a Metaverse to exist and develop in parallel with real life.
However, in the meantime, we can experience projects built on the idea of the Metaverse and apply blockchain more to real life on a daily basis.