IDO (Initial Token Issuance on DEX) is a popular crowdfunding method in the blockchain industry. Among the many different IDO platforms, Polkastarter is gaining popularity thanks to its scalability and interoperability. By selecting Polkastarter, blockchain projects can increase their reach, grow their communities, and leverage their advisory teams and partners.
What is Polkastarter?
Polkastarter is a IDO launchpad with multi-chain and decentralized token tanks. It allows cryptocurrency startups to raise capital in a fixed swap pool and distribute new tokens to early investors. Polkastarter was founded in 2020 by Daniel Stockhaus, Tiago Martins and Miguel Leite. 
As of Q1 2022, Polkastarter has supported more than 100 projects and raised $45 million through public and private offerings. In addition to IDO, the platform also supports launch pads for GameFi projects, selling virtual land on metaverses and other NFT.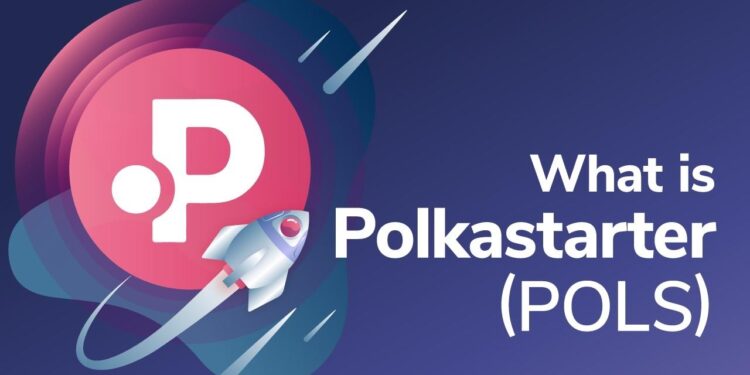 The main features of Polkastarter
Polkastarter is a multi-chain decentralized fundraising platform with low transaction fees. With Polkastarter, new projects can launch on various blockchains, including Ethereum, BNB Chain, Polygon, Celo and Avalanche. Polkastarter can accept any tokens that are compatible with these networks during the IDO sale process. Let's take a closer look at the main features that Polkastarter offers.
The Fixed Swap Pool
The Fixed Swap Pool is one of polkastarter's core features. Unlike the Automatic Market Maker (AMM) model adopted by Uniswap and other decentralized exchanges (DEX), Polkastarter's liquidity tanks execute swap orders at a fixed price.
Typically with DeFi AMM tanks, token prices will be adjusted flexibly based on supply and demand, often easily leading to price fluctuations. To stabilize prices, Polkastarter allows projects to list their new tokens at a predetermined price. The fixed price will be maintained, as long as there are enough tokens in the initial supply.
Projects can also set up tanks with additional parameters to strictly control their fundraising. For example, they can control the maximum investment per user or the number of investors in the tank. The entire process is operated by smart contracts, ensuring fair and transparent token distribution.
IDO Mining
Typically, IDO participants tend to withdraw their tokens immediately after the initial distribution for sale in the market, resulting in volatile prices. To solve this problem, the Polkastarter V3 upgrade will introduce IDO (farming) mining, a feature that encourages IDO participants to stake new tokens that are distributed to earn additional rewards. 
The IDO mining feature is designed to reduce selling pressure and it works similarly to other Staking farms. The longer the stake, the higher the reward that the user can receive. When each user withdraws the amount from the tank, the APY of the tank will increase, giving those who continue to participate in the stake receive higher returns.
Account verification
Polkastarter applies the allowlist model to further enhance security benefits. It's a KYC function that only allows verified users to participate in IDO. Projects can design kyc requirements that users need to complete before they are eligible for IDO. They can also restrict participants from certain geographic locations, giving the project team more flexibility and control over this permission process.
Polkastarter for the game
Polkastarter has launched polkastarter gaming guild to keep up with the growing popularity of games to make money (P2E). Its purpose is to connect GameFi projects and game enthusiasts around the globe. Polkastarter Gaming has launched a $2 million fund to support burgeoning metaverse projects. In addition, polkastarter gaming guild (PGG) was established to offer scholarships to help new users access play projects to make money on metaverse. Users can expect more batches of IDO from further games on Polkastarter and look forward to the launch of an NFT market in the future.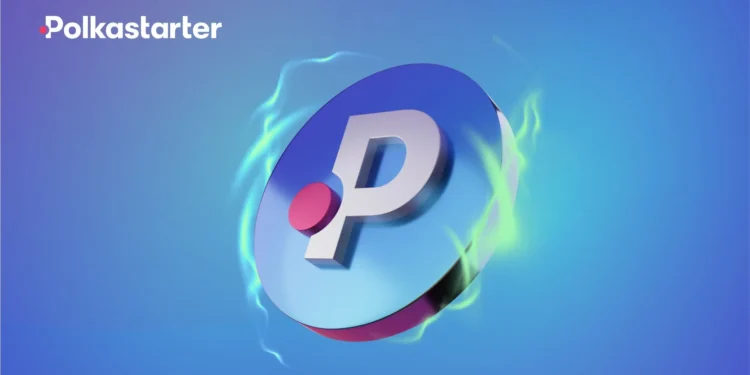 Xem thêm: Hợp Đồng Thông Minh Là Gì? Cách Hoạt Động Là Gì?
What is POLS?
POLS is the utility token of the Polkastarter ecosystem. It is an ERC-20 token with a maximum supply of 1 billion units. POLS is running primarily on the Ethereum blockchain, but there is also a BEP-20 version on the BNB Smart Chain.
POLS is used as an administrative token – giving the owner the right to vote and submit proposals related to the development of Polkastarter. These include suggestions for new features, token utilities, platform-listed tokens, and more. Polkastarter is planning to move to a DAO governance structure and will fully operate on its own in the future.
What is POLS Power?
POLS Power identifies your chances of participating in IDO launches and NFT sales. It's a aggregator that calculates a user's eligible POLS balance on the platform, including POLS in their wallet and the POLS they're staked in. To gain access to IDO, users need to have their wallet address on the "allowlist." It is a lottery system that rewards users with 1 entry ticket for every 250 POLS. During an IDO session, addresses are randomly selected. 
There are more tickets, which means your chances of being selected will be higher. With many POLS, the value of tickets will also increase. There are 5 POLS Power levels, which can increase the value of each ticket by up to 25%. The top level (more than 30,000 POLS) will also grant users a "No Cooldown" status (no recovery time required) meaning they can participate in as many IDOs as they want, as long as they pass kyc.
How to achieve POLS Power
Keep POLS tokens in your wallet
This is the easiest way to get POLS Power. You can buy POLS from cryptocurrency exchanges like Binance or on DEX like Uniswap and transfer them to MetaMask. POLS will convert to POLS Power after 7 days if the user does not transfer or sell them.
Stake POLS
Instead of just keeping POLS in your cryptocurrency wallet, you can stake them into ethereum or BNB Chain to increase your POLS Power. The POLS stake will immediately grant you access to all open and will take place in the future, and the staked tokens will be locked on the chain for the next 7 days before they can be withdrawn.
How to participate in a IDO or NFT sale on Polkastarter?
Go to the page [Projects] on Polkastarter to see upcoming NFT launches and tokens. Click on the project you want to join.

Click on [Apply Now] and fill in some basic information to join the allowed list.

The project team will process all applications and the attendance lottery will be created based on the POLS Power of all applicants. It is up to the projects to determine the list of how many users are allowed. Therefore, your chances of successfully participating in each sale will be different.

If you are lucky and included in the allowable list, you will need to complete kyc verification. Also, make sure you have enough money in your wallet with your respective chain before the sale.

On the launch date, go to the project page and click [Join], enter the amount you want to contribute and click [Join Pool]. Once the transaction is confirmed, you will see confirmation on the page [Allocations]. You can then request to receive your tokens after the IDO is over, according to the distribution schedule.
How to buy POLS on Binance?
Users can buy POLS on cryptocurrency exchanges like Binance. 
Sign in to your Binance account, and then go in [Trade]. Choose a classic or advanced trading mode to get started.

Click and [BTC/USDT] search for "POLS" to see all available trading pairs, such as pols/busd pairs.

Go to the cell [Spot] on the right and enter the number of POLS to buy. You can use different types of orders, such as market orders. Click [Buy POLS] and the tokens will be credited to your Spot Wallet.
Sumthe
Polkastarter is a great platform for new businesses and startups that can raise capital and start building their cryptocurrency projects. It also gives investors easy access to the latest blockchain projects. In addition to the Fixed Swap Pool features, POLS stake, NFT sale, multi-chain support, and all existing features, Polkastarter is planning to upgrade its governance model so that users can be more involved in the overall decision-making and development process of the platform.