Algorand, the PoS Layer 1 blockchain network has announced the appointment of Michele Quintaglie as Chief Marketing Officer (CFO). Quintaglie has an in-depth background in corporate communications at several Fortune 100 companies such as Visa Inc, United Technologies, and Fidelity asset management. She is tasked with improving Algorand's position in the market through key partnerships, sponsorships, and influencer marketing.
Algorand NFT sales hit a new all-time high in September, though there are eight days left until the end of the month. This indicates a growing interest in the Algorand NFT market and could be a sign of positive things to come.
Continue pumping ALGO
At one point on September 22, ALGO was up 23.54% on the day, hitting a high of $0.407. This seems to have caused a breakout above the $0.37 resistance zone.
However, the price was unable to sustain the uptrend and created a long wick above, falling back below the aforementioned resistance level.
Despite failing to maintain an uptrend, the daily RSI still rises to support the possibility of a future breakout. The indicator moved unequivocally above 50 and reached a high of 65, the highest value since March.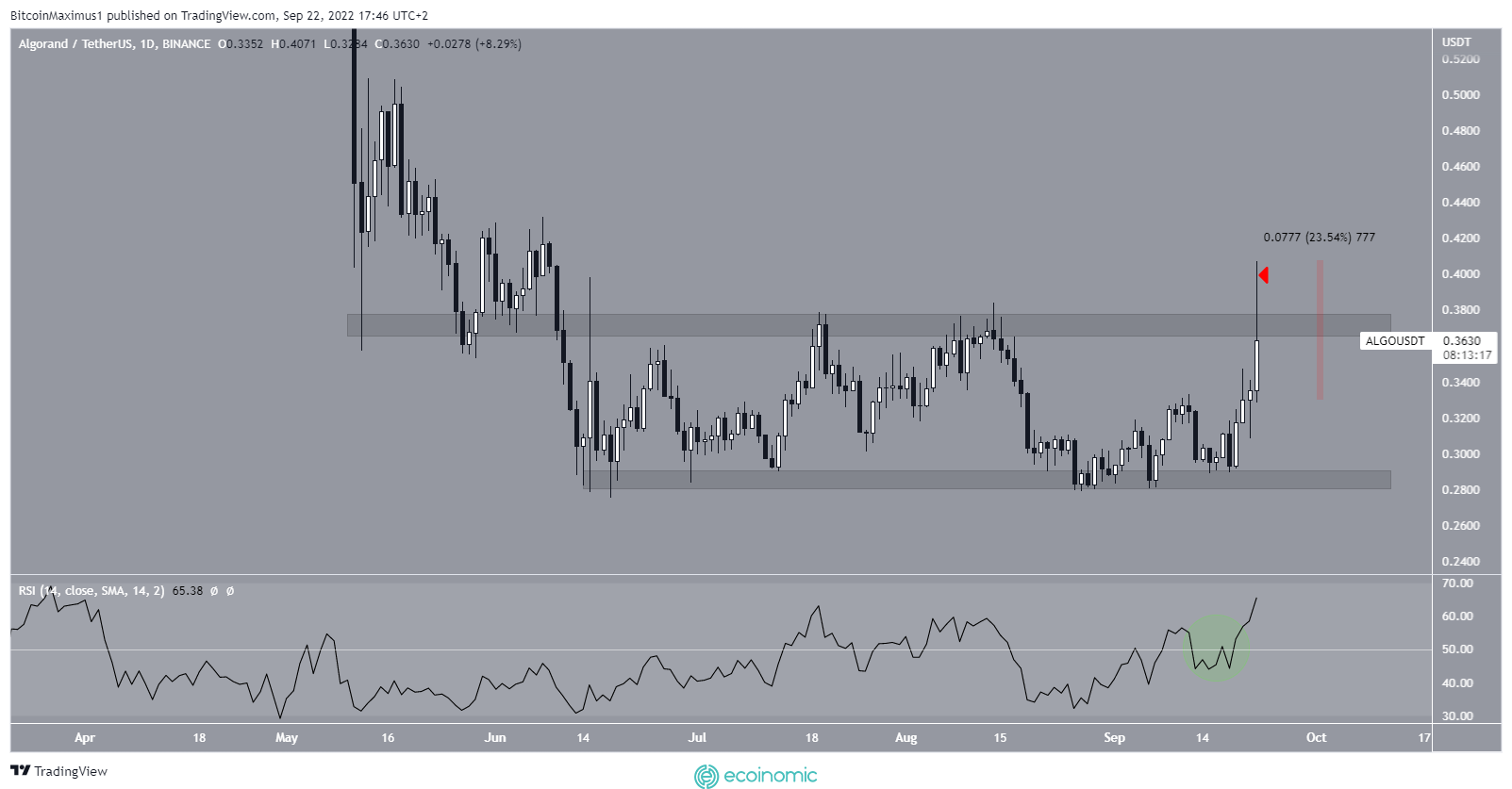 ALGO Activities of the Week
Besides short-term gains, the weekly chart shows signs of a potential long-term uptrend. There are three main reasons for this:
Long-term gain of $0.30
The breakout from the long-term descending resistance line
Bullish divergence in weekly RSI
This suggests that an upward trend towards the $0.75 resistance zone is likely.
For an uptrend reversal, the weekly RSI indicator must break above the downtrend line (black) and move above 50. However, an uptrend to $0.75 seems probable in any case.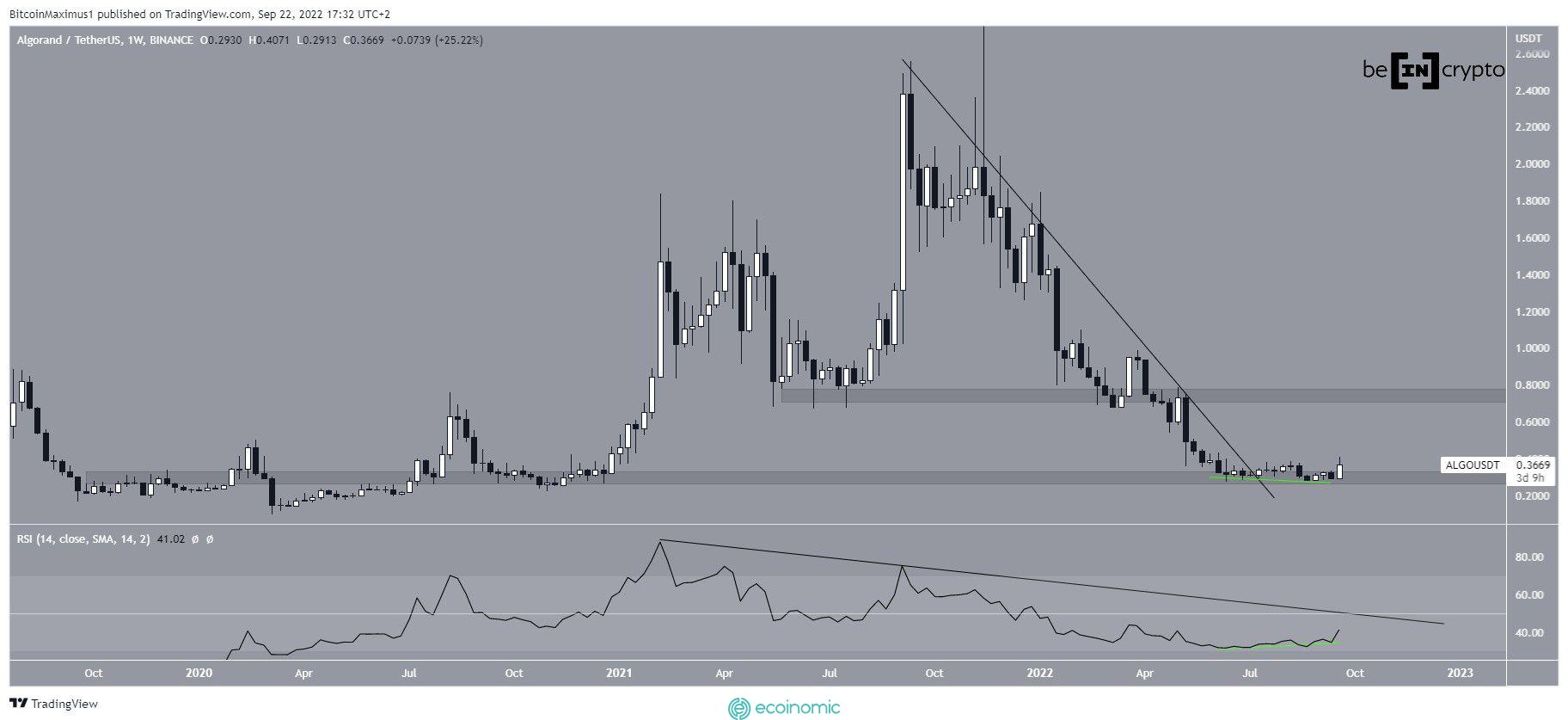 See also: Top 10 Coins That Fluctuate Sharply After Fed Raises Interest Rates, Trend $XRP