ATOM price increases
ATOM is currently trading at $14.70, up 10.3% on the day. While most major cryptocurrencies, including Bitcoin, are on the decline, the Cosmos token is still up 152% since June 19.
The strength of this currency despite the market decline may come from the rumors surrounding ATOM 2.0, the specifics of which will be announced during the upcoming Cosmos conference.
>>> Xem thêm: Most cryptocurrencies are falling, why is the Price of Cosmos (ATOM) rising?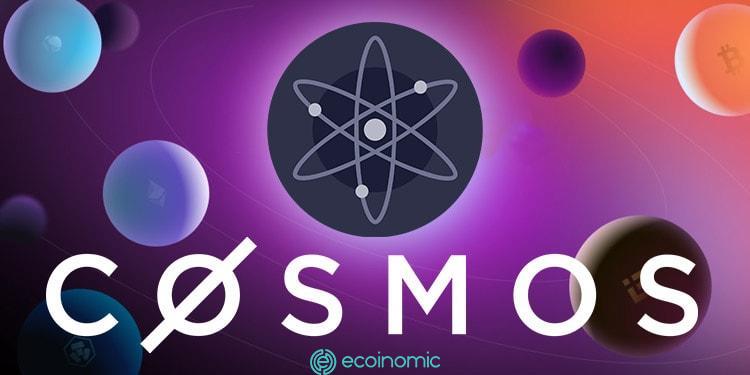 Cosmoverse will be held in Medellín, Colombia, from September 26 to 28 with Cosmos co-founder Ethan Buchman and Osmosis lab co-founder Sunny Aggarwal as speakers, among others.
Details around ATOM 2.0 will be made public on the first day of the conference. Buchman is expected to publish the token's Whitepaper at 14:30 UTC and Sommelier co-founder Zaki Manian to extend the coin's revamped Tokenomics at 15:40 UTC in "$1K ATOM LFG".
A panel dedicated to ATOM 2.0 will also be held on the third day at 21:30 pm UTC.
Tokenomics ATOM 2.0
Cosmos' cumulative Market Cap currently stands at $9.72 billion, just slightly below Solana's $11.4 billion.
ATOM tokens are used to secure Cosmos Hub.
Keplr data says ATOM Staking rewards are currently in the range of 15.19% to 18.99%, depending on the proxy validator, profits made up of ATOM issuance, and Cosmos Hub transaction fees.
However, ATOM has received much criticism for the Inflation of tokenomics. The inflation rate of the coin depends on the staking percentage of ATOM.
If more than 2/3 of the supply is staked, the inflation rate will gradually decrease until it reaches 7%. If it is below 2/3, atom inflation rate can reach 20% annually.
By comparison, Ethereum's inflation rate currently stands at 0.19%, even before the blockchain was upgraded to Proof-of-Stake, the token supply was growing by about 4.62% annually.
Prominent members of the Cosmos community have speculated that ATOM 2.0 will overcome the inflation rate by introducing a combustion mechanism or cap on total supply.
This is something that might get optimized via @babylon_chain.

Personally I think that $ATOM 2.0 is more about the tokenomics / fee burn / inflation / etc.

— Cryptocito | Cosmoverse Sept 26-28 🇨🇴 (@Cryptocito) September 21, 2022
Besides that, the forthcoming launch of Interchain Security will put the Cosmos Hub in charge of securing the entire IBC network, not just the Hub itself.
Stakers will also start receiving rewards from other IBC blockchains, depending on the validator chosen. Interchain Security is set to launch in January 2023.