The Merge event has reduced Ethereum's energy use by more than 99% – and many climate activists have called on Bitcoin to follow suit.
In an announcement Thursday following The Merge, the U.S.-based Environmental Working Group, or EWG, announced that it will begin a $1 million campaign to urge Bitcoin (BTC) to move to "green activism" instead of using an "outdated protocol" like PoW. The announcement comes as environmental activist group Greenpeace builds a direct petition at Fidelity Investments to facilitate the transition to PoS.
Michael Brune, EWG campaign manager said: "Other cryptocurrency protocols have been operating on an effective consensus mechanism for many years. "Bitcoin has become the exception for challengingly refusing to accept its climate responsibility."
Climate groups to bitcoin: Cut the pollution, and the B.S. https://t.co/qExsfJfDLd

— EWG (@ewg) September 15, 2022
Cointelegraph, EWG's Senior Vice President of Government Affairs, Scott Faber said that The Merge event is generally "good for the climate" in reducing energy requirements for the Ethereum blockchain. He cited a September report from the White House Office of Science and Technology Policy that concluded that cryptocurrencies — particularly noting that PoW staking has taken up significant amounts of energy use and greenhouse gas emissions, use more electricity in the United States than home computers.
Faber said: "The Merge proves that changing the code is possible, poW-based digital assets can change to PoS and use less electricity […] We hope that the Bitcoin community will follow Ethereum's lead."
Faber added that he would support any White House effort to set energy standards that affect cryptocurrency miners, regulators should not wait and hope for the best but need to act "quickly" amid the climate crisis:
"We are agnostic. We support cryptocurrencies. We are not opposed to digital assets, but we are concerned about the increasing use of electricity in relation to PoW-based assets, and climate pollution is undoubtedly the result of increasing use of electricity. "
Some industry leaders have opposed the move of Bitcoin to PoS on grounds such as security, the impact on the decentralization of the network, and how U.S. regulators handle the coins. In a blog post-wednesday, MicroStrategy co-founder Michael Saylor claimed PoW is "the only proven technique for creating digital goods" like Bitcoin and suggested the cryptocurrency's total global energy use is a "rounding error" that "is neither a problem nor a solution" to solving the crisis. climate panic.
"Regulators and legal experts have repeatedly noted that Proof-of-Stake networks are likely to be securities and not commodities, and we can expect them to be treated as such," Saylor said. "PoS Crypto Securities may be suitable for certain applications, but they are not suitable for serving as a currency or global open payment network. Therefore, it makes no sense to compare the Proof of Stake network with Bitcoin."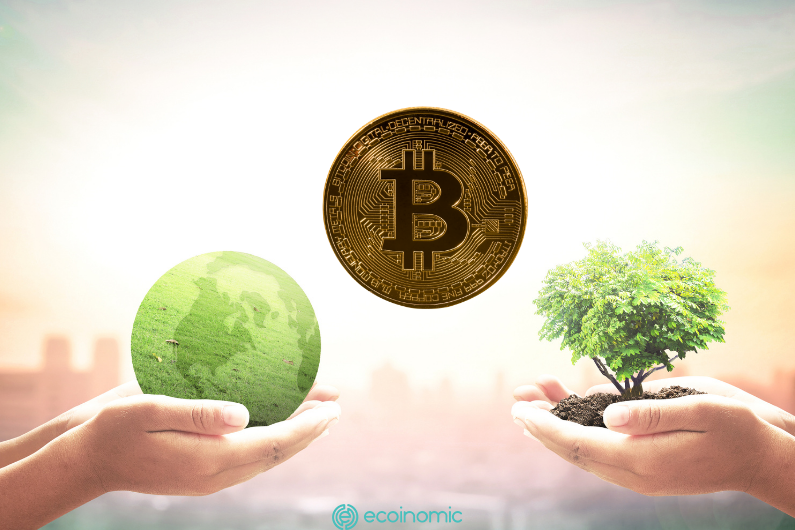 Bitcoin Mining Platform CEO William Szamosszegi told Cointelegraph in May that:
"The fundamental mistake that […] Critics of Bitcoin's energy consumption suffer that they judge Bitcoin by its 'composition', rather than its value proposition […] We should evaluate a new invention according to the degree to which it solves a problem in society. PoW allows sound money to be earned and a decentralized currency backed by real-world energy. PoS cannot achieve this. "
Many U.S. lawmakers have targeted major Bitcoin miners, with members of the House Energy and Commerce Committee requesting in August that miners provide information including the energy consumption of their facilities, energy sources, and the percentage that comes from renewable energy. At the state level, New York has proposed imposing a two-year ban on PoW mining, legislation that would also prohibit license renewals for existing companies unless they operate on 100 percent renewable energy.