Dogecoin becomes the second largest PoW cryptocurrency
The Dogecoin meme (DOGE) is now officially the second largest PoW cryptocurrency in terms of market cap, following the Ethereum Merge upgrade event on September 15.
Bitcoin (BTC) came out on top with a market cap of $378.1 billion, Dogecoin came in second with $7.83 billion, followed by Ethereum Classic (ETC) ($4.69 billion), Litecoin (LTC) ($4.01 billion) and Monero (XMR) ($2.65 billion).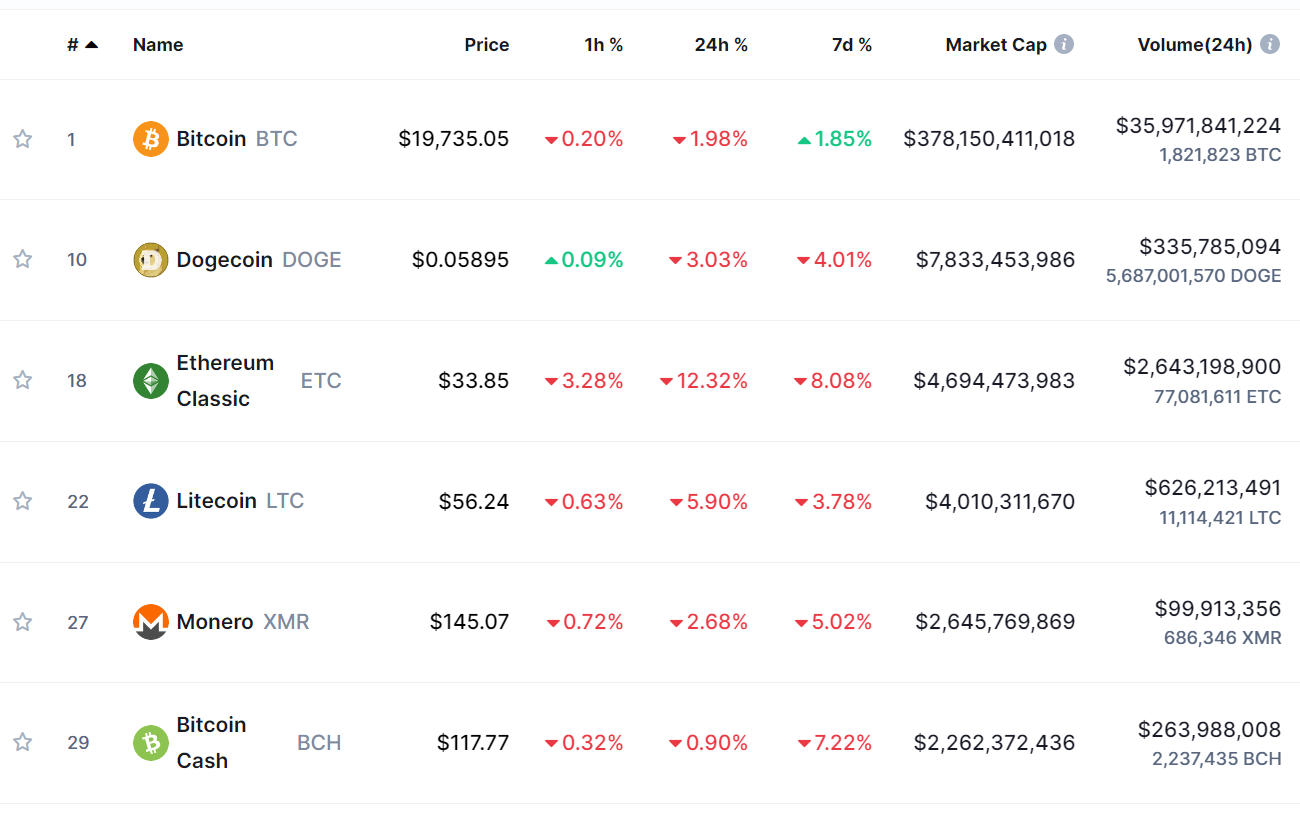 One Dogecoin fan doesn't seem to believe in Dogecoin's rise as the second largest PoW cryptocurrency.
Besides, some comments have objected and emphasized the need to remove this meme coin from the market.
However, Dogecoin will compete with ETHPoW , the Ethereum PoW hard fork chain that will continue to mine. ETHPoW is currently priced at $13.64.
Ethereum's transition to PoS may have put additional pressure on PoW cryptocurrency networks to transition to a more sustainable consensus mechanism.
Lachlan Feeney, founder and CEO of Australian-based blockchain development agency Labrys, thinks that pressure is on Bitcoin to maintain the PoW system in the long run.
A transition of Dogecoin to a proof-of-stake
Meanwhile, Dogecoin is being considered for transition to PoS following the suggestion of Vitalik Buterin, Ethereum co-founder and advisor to Dogecoin in September 2021.
In December 2021, the Dogecoin Foundation released the "Dogecoin Trailmap", which proposes to build a "community staking" version of Dogecoin similar to PoS.
"Such a version would allow all Dogecoin users to stake their DOGE and get extra tokens for supporting the network," the Dogecoin Foundation said.
However, that's still in suggested status according to the Dogecoin website.
DOGE is currently priced at $0.06 at the time of writing.