The main backer of the leading Smart contract platform Ethereum (ETH) provides an official timetable for blockchain's long-awaited consolidation to a PoS mechanism.
A new post on the Ethereum Foundation blog lays out that the Consolidation schedule will be initiated in several phases, starting with the Bellatrix upgrade on September 6, followed by an official transition sometime between September 10 and 20.
"Paris", part of the execution layer of the transition, will be activated with a TTD of 58750000000000000000000, scheduled from September 10 to 20, 2022 The exact date the TTD is achieved depends on the PoW hash rate.
Terminal total difficulty – TTD is the technical term for the computing power required to complete the final block on Ethereum before moving to ETH 2.0.
The higher Hash rate of the Ethereum network shows that the network is getting stronger and more secure from attackers.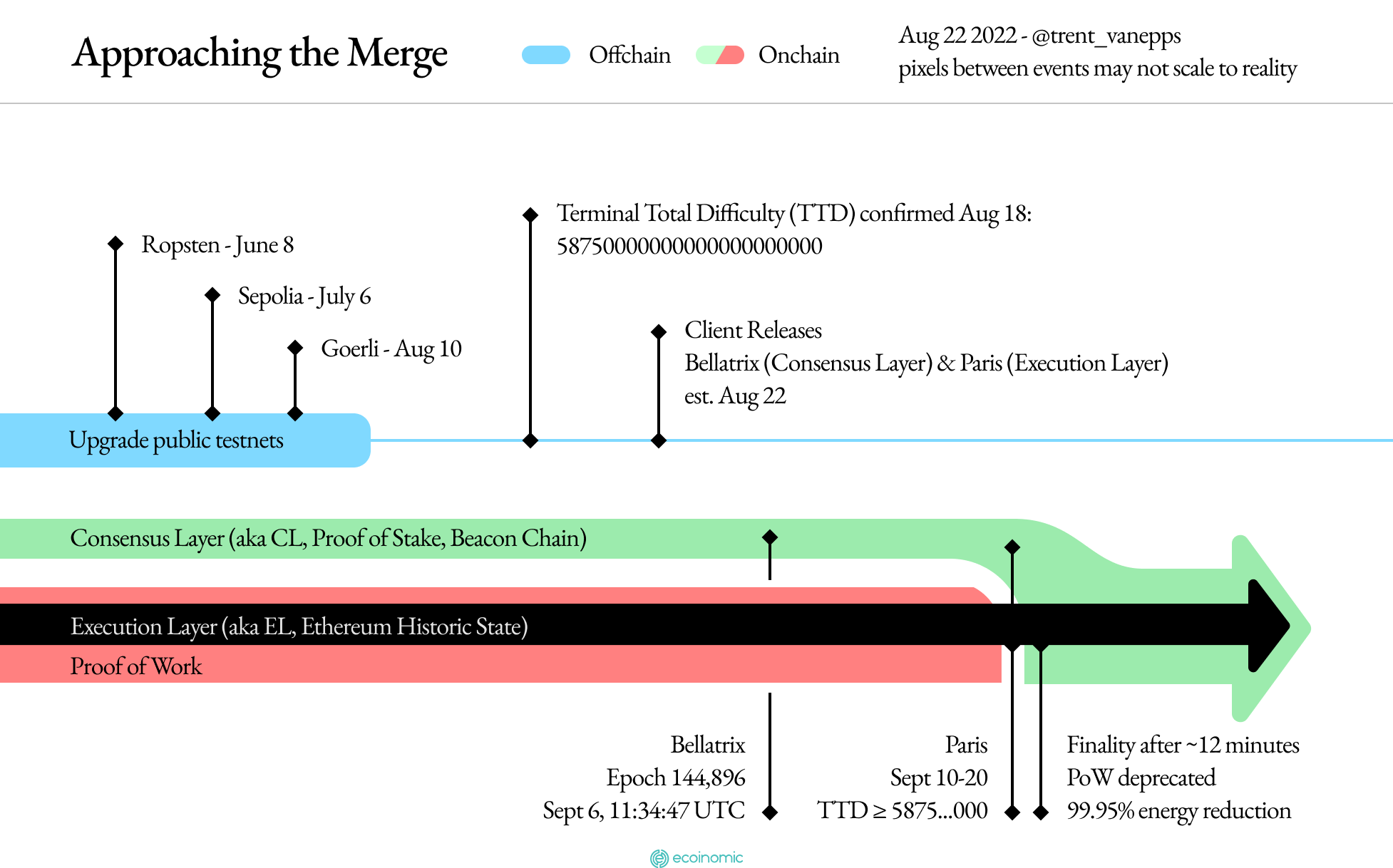 The Ethereum Merge schedule aims to solve network scalability issues by setting the stage for future upgrades, including sharding.
ETH co-founder Vitalik Buterin recently pegged September 15 as the Date of the Merge.
Ethereum continues to recover from a market-wide slump last week. ETH is currently up nearly 3% on the day and is trading at $1,677.