Cryptocurrency research platform Messari has evaluated the performance of Ethereum [ETH] in Q3 2022 in a new report. Titled "The State of Ethereum Q3 2022," Messari noticed that the blockchain recorded an increase in activity on the network in Q3. However, the network also recorded a decline in one region due to the activities of Layer 2 scaling solutions.
Is Ethereum really growing or not?
Ethereum network performance
According to Messari, average daily transactions for the quarter totaled 1.2 million, up 6% from Q2 2022. The increase in daily trading was recorded as ETH transfers and DeFi transactions, which, according to the report, increased by 7% and 14% respectively during the quarter.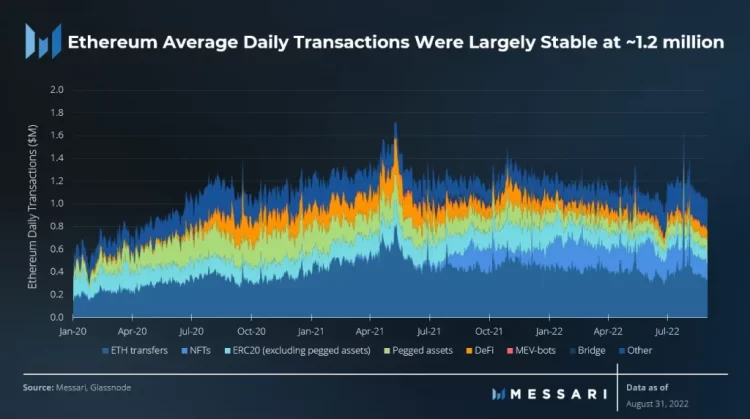 Furthermore, the growth in daily transactions peaked as active addresses on Ethereum increased during the quarter. The network recorded 550,000 daily active addresses, up 5% from the previous quarter.
According to Messari, the general rally in active addresses on Ethereum was the result of an increase in active addresses on July 27. This is also when Chandler Guo announced plans for an Ethereum PoW fork and some "maintenance activities" from Binance.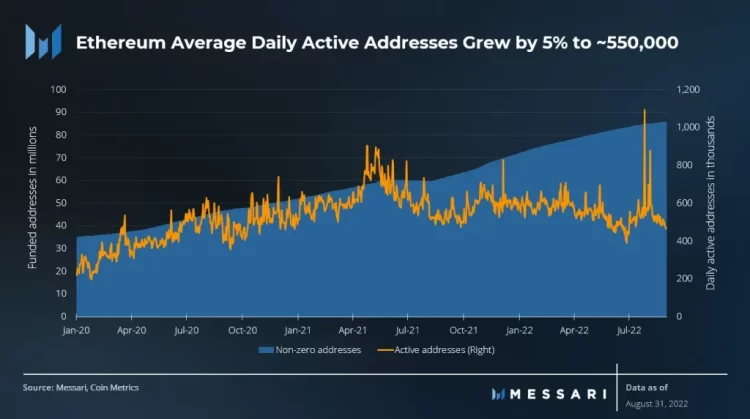 In Q3, Messari found that eth supply increased by 0.7% and reached 4.2% for the year. Messari also noticed that since the Ethereum network set a new block difficulty for The Merge event in July, the volume of ETH purchases has steadily increased across exchanges.
"The percentage of orders has also increased. The largest actual purchase price is at $5,000 for September 30 and $2,500 for December 30. ETH hovered around $1,500 over the past few months once these bets were placed. "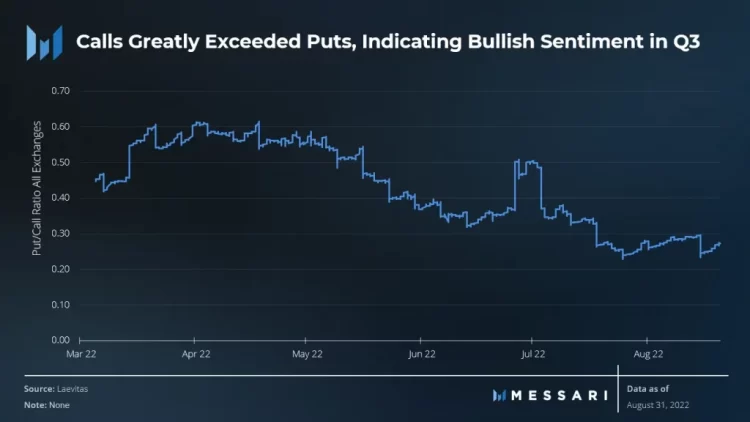 Ethereum continues to decline
While ETH in smart contracts has been on an upward trend since 2020, terra's collapse in May halted this growth. As of May 9, when Terra crashed, the total percentage of ETH in smart contracts reached a peak of 30%…. According to Messari, since Terra's collapse, ETH in smart contracts has declined. M
oreover, as L2s activity increased during the quarter, the network experienced a decline in revenue. As a result, total on-chain fees fell to their lowest level since 2020. According to Messari, the continued reduction in fees on the network will "directly impact Staking yields after The Merge".
Furthermore, while ETH transfers and DeFi daily trading grew during the quarter, daily NFT trading and on-chain bridge trading decreased by 17% and 41%, respectively.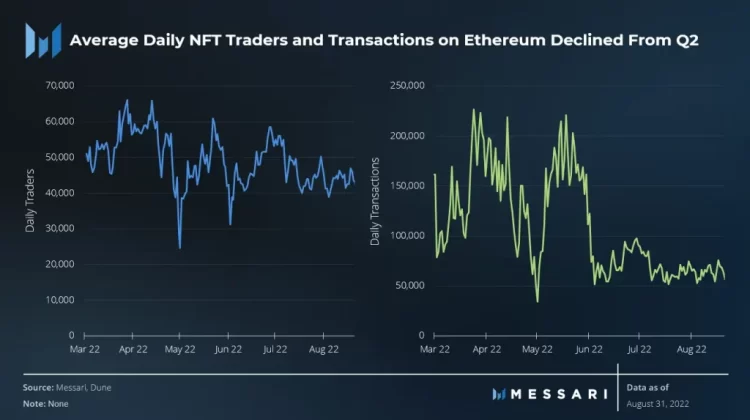 Ethereum recorded an average of 181,000 NFT transactions per day during the quarter and 9,000 bridge transactions during the same period.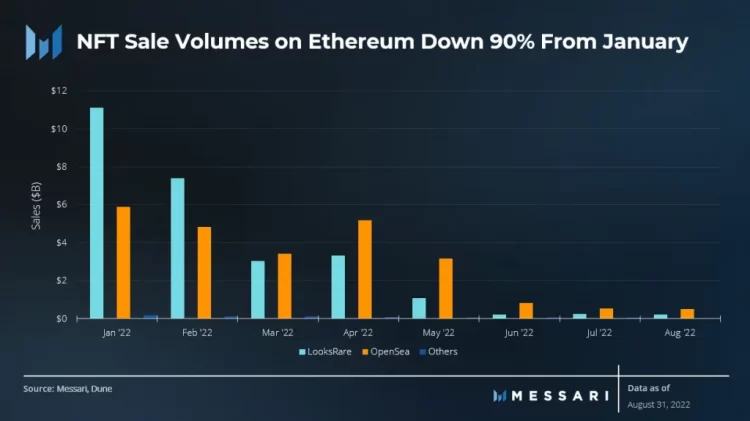 After The Merge event, Ethereum developers are focusing on building the network for wider adoption. The network's next upgrade is the "Shanghai" upgrade, where the pre-staked ETH The Merge will be available for withdrawal, and many improvements are expected on the network.
See also: Ethereum is unlikely to rise without surpassing the $1,400 mark