This research took into account various factors, including value, funding, social following, and internet visibility, to achieve an overall Fintech index score.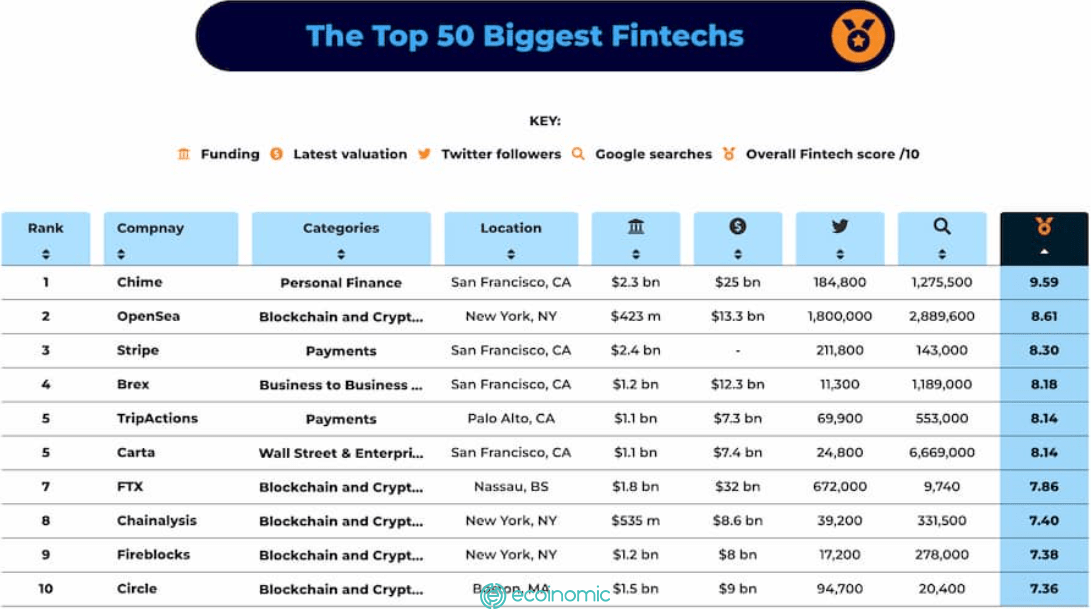 OpenSea, the world's largest NFT marketplace, ranked 2nd. FTX, Chainalysis, Fireblocks, and Circle are ranked in that order from 7th to 10th place.
Interestingly, the fintech sector is expected to be worth more than £150 billion ($171 billion) in 2022, and experts anticipate the figure will exceed £175 billion ($228 billion) by 2024.

>>> Related: How to create, buy and sell Binance NFT