A few days ago, one of the largest Bitcoin mining pools, Poolin suspended withdrawals from their wallet service, PoolinWallet. This is an attempt to stabilize assets and maintain liquidity. This is important because:
1) Poolin is a China-based mining group service that operates in China following the mining ban.
2) this group is estimated to have about a 10% hash rate before withdrawals are suspended. However, this unit has responded to Bitcoin miners who are worried about Poolinwallet withdrawals and using their mining pool service. This unit will transfer them to another mining pool in seconds. Switching to another pool will not allow withdrawals from Poolin but it provides a mechanism for voting new with miners' ASICs in real time and selecting a more competitive pool.
The group distribution mode shows that Poolin has a 10.5% hash rate. However, in the last three days, the hash rate has more than halved, to 4.83%. This new mode doesn't always collect data with perfect accuracy, but the estimates show a clear trend: hash rates give Poolin better resilience.
Poolin's Bitcoin block reward estimate relative to the total market and daily hash rate shows similar results. Despite the volatility, we could see Wednesday's daily hash rate drop to 5.48%, which is the lowest value since the bad mining period in China in 2021.
The total hash rate with a seven-day moving average has barely changed much over the past few days.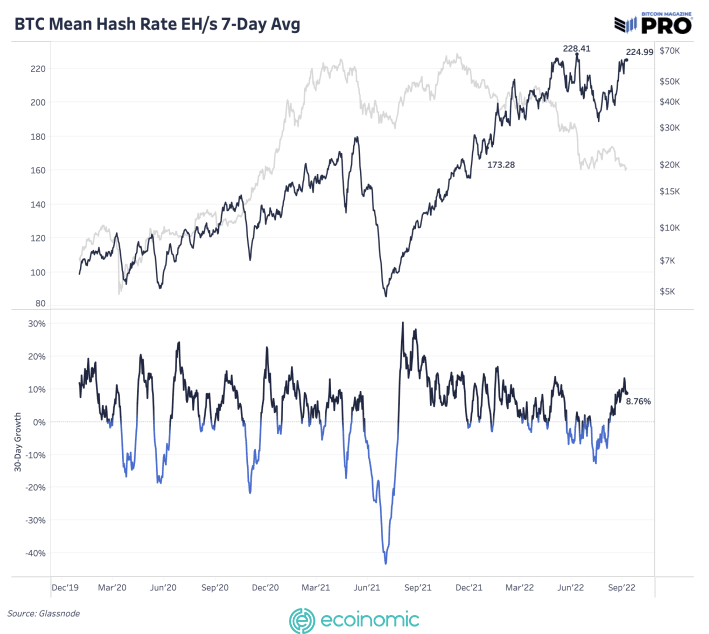 An interesting note is that Poolin announced a partnership with Three Arrows Capital in June 2020.
While the exact cause of Poolin's "liquidity problems" is not known, if the two companies remain financially linked, the collapse of Three Arrows Capital could be the cause amid the spread of the cryptocurrency industry.