Solana has been hit by a series of technological failures since its launch two years ago. But that's not the only problem. The popular network also suffered from a lack of what is being called "proper blockchain indexing protocols." Now, web3 firm Aleph.im wants to change all that.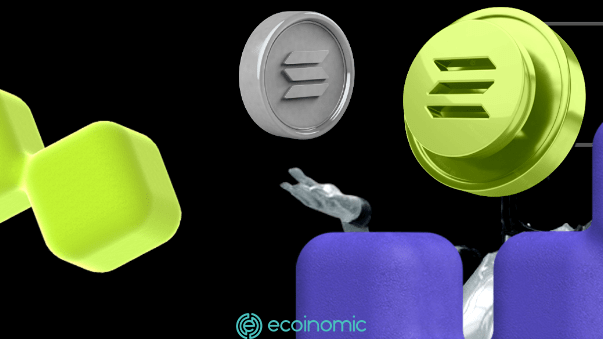 On Oct. 6, the cross-blockchain decentralized storage and computing network launched its open-source indexing technology for the Solana blockchain. It is a decentralized tool that enables DApp developers to "efficiently index and query blockchain data."
Claudio Pascariello, cofounder of Aleph said:
"The indexer allows a project to query specific data on the Solana blockchain so that projects built on top of it can get the information they need to function," Claudio Pascariello, cofounder of Aleph.

"For the retail user, this means a much more streamline user experience when interacting with a dApp (decentralized application) that is using our indexer and less issues like outages/exploits etc."
The keyword here is decentralization. DApps already depend on centralized indexers such as Amazon Web Services or Google Cloud to obtain on-chain data. But that deviates from the crypto ideals of trustlessness.
Also, centralization can cause "serious security flaws and outage issues," according to Aleph CEO Jonathan Schemoul.
What is Aleph?
Aleph.im describes itself as "a decentralized, distributed, serverless platform that offers computation services, storage facilities, and indexing solutions." It is a cross-blockchain that uses "Virtual Machine" technology to deal with issues of centralization in cloud computing.
In August 2021, the company released its decentralized indexing technology for the Solana blockchain ecosystem for the first time. Then, indexers ran in a closed environment. Now projects can create custom indexers run on Aleph's infrastructure.
"This is groundbreaking for the web3 space. If a project uses Anchor, for example, they will be able to get their indexer up and running in less than 10 mins. There is nothing out there that even resembles this."
Since the initial launch, Aleph has indexed more than 3,000 market pairs within the Solana DeFi ecosystem. It claimed to be handling "14 million transaction requests per day on 220 independently run resource Nodes on the network."
It said that its indexer on Solana "runs on cost-efficient virtual machines, which adds more flexibility and makes data retrieval easier." A number of projects on Solana have plugged in to Aleph's tech.
That includes automated market makers (AMM) Raydium, Orca and Saber, lending protocol Port Finance, liquidity protocol Swim, and others.
What is an indexer and how does it work?
According to Aleph, "indexers fetch raw data from a blockchain network, and efficiently store it for easy access." It adds that blockchain indexing protocols "facilitate the collection, processing, and access of relevant blockchain data that is otherwise difficult to obtain."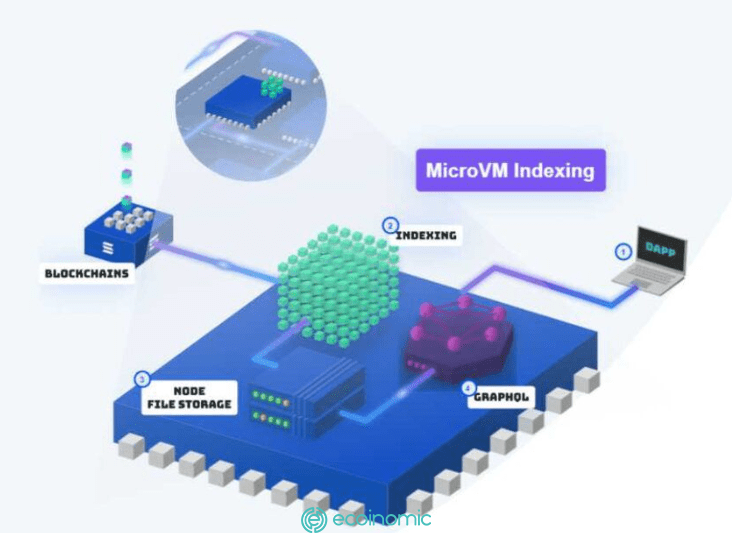 This is important. On-chan data indexing is the foundation of decentralized finance (DeFi) and non-fungible token applications. This allows users to access "portfolio aggregators, TVL dashboards, wallet profiling, and more," said Aleph in a statement.
But gaining access to data history on the Solana blockchain in its current form is challenging. It is costly and requires "incomprehensible computing power for individual projects that wish to challenge the history of the blockchain and build useful data points for their apps."
Claudio Pascariello, the Aleph cofounder, said developers on Solana using the company's tech are able to improve, customize or fork the open-source decentralized indexer.
"This means you can now set up an indexer for your dApp in minutes depending on your needs," he told Be[In]Crypto. "With other indexers on Solana, they're all closed source and thus cannot be customized to pull the data you need."
Continuing, Pascariello said:
"Each project has very specific needs when it comes to querying the Solana blockchain and with other indexers most projects are having to work around the limitations. With our framework, there won't be any limitations on what data you want to pull and how you use it."
Easing Solana's frequent outages
Solana is the ninth largest cryptocurrency by capitalization, with a market value of $11.96 billion, as per Coinmarketcap data. But the blockchain, which uses a token of the same name, or SOL, has been blighted by recurring tech failures since it was launched in 2020.
This has caused huge inconveniences for millions of Solana users. SOL's marked decline may also be traced to the regular outages, eight in total.
As of writing, the token is down 1.1% at $33.67. SOL has slumped 87% since peaking at $260 on Nov. 6, 2021, CoinGecko reports.
When the Solana network is down, on-chain data will not available for anyone. This affects users who may be looking for such sort of data at that point.
Pascariello said Aleph's decentralized indexing tool could help bring stability to the Solana ecosystem by making historical data available even during periods of network blackouts.
"Until the downtime is resolved no new data will be able to be fetched. But when you have an indexer deployed on Aleph, historical data that already has been fetched, will still be available.

From a user experience perspective, this is highly valuable as the data is still there. While projects not indexing will have no data to show until Solana is back online."
Even without network failures, Solana users have had to endure periods of delays in getting data feeds "due to inadequate technical infrastructure," often the result of an increase in "data requests during high network activity, which clogs the network."
Source: beincrypto.com
>>> Related: Solana NFT Ecosystem's September Growth Rivals Ethereum