The new era for mining in the state of Texas seems more like a slogan than a boom. But this could be more beneficial for the grid.
Texas used to be a promised land for Bitcoin miners. It is a business-friendly state with stable regulations and an abundant energy supply. But the situation has changed.
Steve Kinard, director of Bitcoin mining analytics at the Texas Blockchain Council (TBC), and executive officer at the Electric Reliability Council of Texas (Ercot), said that the locality is trying to balance demand and power supply.
Meanwhile, available power lines in Texas have dried up and Bitcoin miners are starting to have to build power supply infrastructures such as generators and lines. The construction process will take relative time.
Kinard adds there are few or no sites that miners simply plug in without working at all, even for small sites that consume about 10 megawatts (MW). A lot of people searched for those sites, but now there's no one left.
These challenges came at an inopportune time. Cryptocurrency miners have struggled as bitcoin's price slump over the summer reduced their profits and forced some to sell mined tokens to cover operating costs.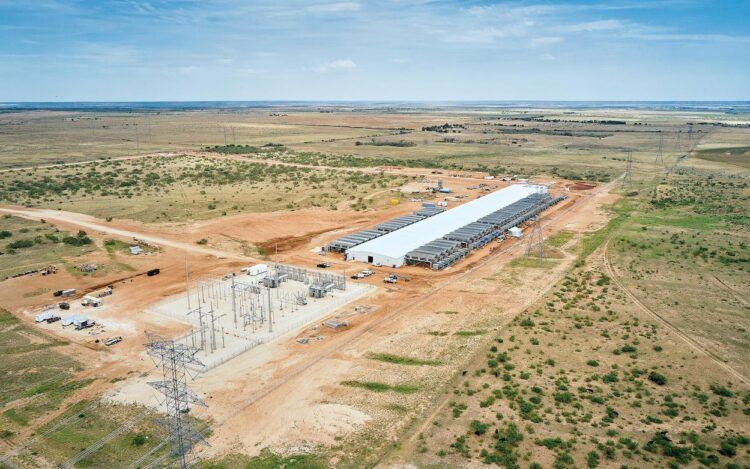 The failure of the government's promises
The slowdown in licensing is a broken promise by local authorities for some companies.
Ethan Vera, chief economist, and managing director at mining services company Luxor Technologies said:
"While many companies succeed in building large-scale operations in Texas, some don't get as many benefits as they initially expected, which puts them in a difficult position."
Chinese mining group Poolin is planning to build a 600 MW site in West Texas in partnership with mining rig manufacturer Bitmain. The first phase of the plan has a capacity requirement of 100 MW and is already powered, meaning electricity is flowing to the miners. But the rest of the plan is on hold.
Companies have been lucky enough to be able to power part of the mining operation. But when the situation changes, the company will be forced to adapt and look for new sites to consolidate its interests.
Poolin had to lay off part of his staff in Texas, according to a former employee who was among those fired. At least three others left the company's Texas office in June and July.
Other miners with big plans in Texas are Riot Blockchain, Core Scientific, U.S. Bitcoin Corp., and Genesis Mining. Some projects have been approved to connect to local energy sources.
The temporary grid connection process
In March, Ercot's Large Flexible Payload Task Force (LFLTF), which manages large loads on the network including cryptocurrency miners, announced a temporary process for large energy consumers to connect to the grid. Meanwhile, the task force is trying to figure out how to manage these loads.
Ercot requires large energy consumers to register and get government approval before they can connect to the grid. This is likely to slow the process, according to Texas law firm Vinson &Elkis.
Kinard said fewer and fewer projects have been able to operate every month since the process was established.
A spokesperson for Houston-based central energy management company Lancium said the approval process is a prudent measure to ensure grid stability until LFLTF completes its work. Lancium helped the task force draft their whitepapers.
LFLTF assesses how large flexible loads affected Ercot's payload. This makes it possible to operate these new large loads on the grid reliably and efficiently. Ercot hopes the electricity will be enough to meet demand. Lancium representatives added that:
"LFLTF is working with a large group of stakeholders to develop proposed rules on how to best utilize these loads to reduce the load on the grid during times of stress."
Kinard said that despite the new processes, the council remains friendly to crypto miners, adding that he hasn't heard anyone at the grid operator say they are no longer looking to attract more mining activity to the state.
The task force is working on Bitcoin miners. In the latest whitepapers on the large resource and load report presented at its meeting on August 22, the task force answered a series of questions aimed at determining the consumption of Bitcoin miners. Specifically, such as which cryptocurrency is being mined, which application-specific integrated circuit (ASIC) is being used to mine Bitcoin, and which company/miner is part of which mining pool.
Based on the answers, the task force will calculate the breakeven price and take into account network indicators, such as cryptocurrency prices. That data will allow Ercot to estimate how miners will react to energy market signals and plan adequate resources for each quarter.
How much is much?
Ercot estimates that Bitcoin mining projects with 33 gigawatts (GW) planned pending licenses will increase by 27 GW by mid-July.
Kinard said that the number of mining projects waiting for connection increased because companies applied twice for the same project.
Instead, TBC estimates that about 5 GW of mining will be produced by the end of 2023 and beyond. But this information is uncertain.
Kinard said there are currently 1.5 GW mining projects operating in the state. Ercot expects about 80 GW to serve peak demand during summer 2022.
However, some energy production companies are located in West Texas, far from residential or industrial centers, and do not have transmission lines to efficiently transport that energy to where it is needed. Those parts of Texas even offer free electricity because supply exceeds demand.
The task force meets periodically to discuss grid management and new rules being created, such as the application process. At the last meeting, 50 different issues were marked for the committee to consider. Most of them are minor procedural issues that still have to be addressed.
Who pays the highest price?
With miners taking advantage of Texas' excess energy, the network is working with miners to ensure that there is enough energy to provide for living and running essential services.
This process is called cutting or meeting demand, which takes place when miners can make more money by disconnecting electricity, i.e. shutting down miners. They sell miners on the free market for more than they would earn by mining coins.
Ercot sends out notices, usually during the hottest time of the day between 2 p.m. and 8 p.m., about 200 hours per year, that localities are considering whether to cut their power consumption.
These measures offer many benefits including a more flexible, reliable grid, economic incentives for mining companies, and the decarbonization of the grid through additional renewable development.
Riot Blockchain said it earned $9.5 million in energy credits from Ercot to cut consumption in July. Kinard said about 1 GW of mining has been shut down statewide to support the grid during summer heat waves.
As for the Environmental Working Group (EWG), an NGO that is part of a campaign to change the Bitcoin code to reduce the network's electricity consumption, the following information was provided in a press release in July:
"Most of the cryptocurrency mining operations in Texas that were halted entered into an agreement with Ercot to provide strong financial incentives, meaning that the companies were essentially paid by Texas to temporarily shut down operations,"
TBC and other mining advocates believe that with the additional income miners bring to energy producers, they can invest in increasing the energy supply and lowering energy prices.
In particular, renewable energy producers have developed their production operations in places like west Texas, where consumption is low. The fact that miners pay for energy can bring in worthwhile revenue. On top of that, Bitcoin miners are one of the most versatile energy-consuming places out there, meaning they can turn it on and off for minutes, unlike factories that need hours and hours to operate.
This flexibility is especially important when it comes to renewable energy, which is intermittent and unpredictable because of its dependence on the weather. Ercot's interim CEO Brad Jones followed suit in an interview published by CNBC in May.
In Texas and elsewhere, miners are looking to build their own power generation systems or work closely with producers before connecting to the grid.
Kinard says it's not the energy that's been depleted in Texas, but the infrastructure that needs to be developed to mine it. One thing to look forward to is more mining being built in the state but from more experienced investors.
What's "exciting" about the future is that "Bitcoin mining is about to enter a stage where investing heavily in infrastructure has a huge impact on mining operations," Kinard said.