It can be noticed that China expresses a dislike for cryptocurrencies. This was highlighted when the country decided to ban the digital asset industry by 2021. However, a niche market in the cryptocurrency industry continues to grow in China despite the ban, which is the NFT market. However, with the recent negative developments, this market may not last long.
In this regard, many social networking platforms and Internet companies in China have been constantly updating their policies to restrict and, in many cases, remove NFT platforms from their networks. While their regulations may lack transparency, they fear the government could shut down their operations.
For example, recently, WeChat, a messaging and social networking platform with more than 1 billion users, removed Xihu No.1, one of China's most prominent NFT ecosystems, from its platform, arguing that it violated the platform's operating rules. Similar actions have been taken with other projects, including Dongyiyuandian.
Similarly, Ant Group's Whale Talk, a digital collectibles platform, updated its policy recently, increasing penalties for individuals who use their decentralized marketplace for NFT exchange purposes.
Ambiguity in controlling NFT in China
Although the use of cryptocurrencies has been banned throughout China, until now, the country has not shown any intention to ban the NFT.This is most evident in the fact that giant Chinese companies, such as Tencent and Alibaba, have filed numerous NFT patent applications over the years.
However, as with any growing market, the growing popularity of digital collectibles in China has led to strong price speculation and many cases of fraud for users. Up to this point, the number of unauthorized transactions and automated trading on NFT platforms is increasing. This causes many large tech companies to take precautions for their benefit.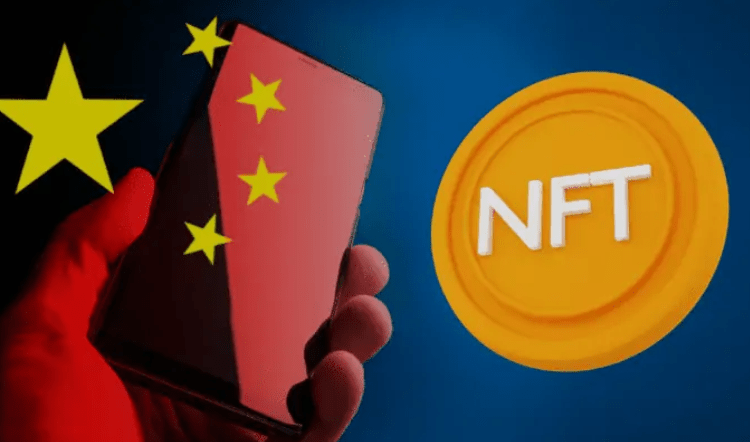 In fact, after the announcement of China's mass cryptocurrency ban in September 2021, the country still detected and caught many companies supporting cryptocurrency trading. So the actions of WeChat and WhaleTalk seem quite reasonable, especially when they want to avoid any regulatory scrutiny from the Chinese government. 
Finally, it should be pointed out that although NFT is not necessarily banned in the country, China has banned its people from participating in any form of speculative trading involving digital token collection. This puts NFT issuers and owners in a difficult situation.
Opinions of experts
Philip Gunwhy, partner and brand strategist for the popular NFT platform Blockasset.co, said that tencent and Ant Group's policy change in how users interact with NFT is not a surprise. To gain a competitive advantage in the constraints of China's current regulatory framework, big tech companies must reposition their platforms. 
He added: "The government has not completely banned NFT trading, they are still drafting the rules. Even if Chinese authorities ban NFT, creators and investors will still have an advantage because it will take a decade for the government to phase out Bitcoin Mining and cryptocurrency trading. The NFT sector will continue to grow, and patent applications from major Internet companies in China need to be taken seriously."
Gunwhy added, "The fact that the government has yet to ban NFT despite their popularity now suggests that they will have a different approach to the sector than cryptocurrencies. "In any case, the Chinese government will closely monitor the development of the NFT," he said.
Haris Sevinc, chief technology officer of The Unfettered – a blockchain game that uses NFT and applications around metaverse – believes that although the Chinese government does not support cryptocurrencies, the country's enthusiasm for blockchain technology will allow investors to continue to harness the power of those technologies without relying entirely on crypto. Like NFT.
He believes that the fact that the big Internet companies changed their policies was mainly aimed at avoiding the rules because if they challenged the government then they would be subject to fines or bans. 
Sevinc added: "Because the NFT ecosystem is still in its infancy, most lawmakers are just getting used to the concept and they are evaluating its potential. If the government implements positive regulations on the NFT sector, tech giants (Tencent and Alibaba) will be the pioneers of Web3's future in China. In that case, more and more patent applications will be filed."
NFT's future in China could be fragile
Ben Caselin, head of research and strategy at cryptocurrency exchange AAX, suggested that "NFT can be accepted in China" and is considered a digital collector. "NFT could be released on hybrid blockchain platforms or be granted more limited licenses to prevent non-speculative holders from entering secondary markets," he added.
Caselin's view is that, while those domestic markets may grow over a period of time, the licensed NFT does not offer many core features or advantages, such as ownership. So while the market may be buoyant, it's not really as beneficial as the regular NFT.
Jake Fraser, head of corporate development at Modul Productions – an NFT-based non-focused film and feature film business platform – believes there will be plenty of opportunities for the Chinese market, especially with NFT. 
"The law will be constantly updated and companies will always revise their policies, but improvements are still ongoing. One area in their NFT market that is on the rise is "gaming." It will be interesting to see different practical applications from this," he said.
In the end, Fraser stressed that the NFT exchange remains a fresh idea globally, and so far, he has not seen any government impose formal regulation. Although there are already laws governing cryptocurrency trading and he also believes that the law is inevitable, as long as it is not too draconian, the developments will be "very good for this industry".
Not everyone agrees.
Contrary to Caselin's assertion that NFT is being tightly controlled in China, Vijay Pravin Maharajan, founder and CEO of bitsCrunch, an NFT analytics firm, said that the list of NFT being traded in yuan is continuing to grow and that the Chinese government will soon accept the asset class.
He added:
"Strict regulations and agreements on NFT and digital collectibles help shape this industry. The Chinese government wants to ensure that the NFT is safe and controlled. There is no denying that China is a leader in blockchain technology. So we could soon see Web3 grow from this country."
Mahajaran said that, contrary to popular views, China is essentially embracing the NFT by building its infrastructure "independent of cryptocurrencies." He believes that interrupting the traditional NFT framework and following a new business model is normal as these assets are unique and there are many ways to be able to create, issue and trade them. 
"Although so far development has been slow, we will see a positive trend with the adoption of NFT despite the cryptocurrency bans and their impact," he said.
So as we move toward a future driven by decentralized technology, like NFT, it will be exciting to see a country at the forefront and shake up its finances as China continues to develop its digital vision and control these assets.
>>> Related: China bans 13 cryptocurrency trading apps