Ethereum is a huge decentralized financial platform that has thrived in recent years, stimulated by events such as the "DeFi Summer" and the rise of NFT.
However, Ethereum's popularity could lead to its demise as other platforms can capture or completely beat its position in the market.
Bitcoin and the Formation of Ethereum
Since the advent of Bitcoin , the first blockchain platform – in 2008, there have been a lot of attempts to create better platforms for users, but most can't stay long enough. One of the platforms that meets this challenge is Ethereum, which is derived from Ether (ETH), the second largest cryptocurrency in market capitalization.
Cointelegraph Research has published a 74-page report that delves into ethereum's reach for this position, starting with a look at Bitcoin in parallel with Ethereum's history and its current location.
Ethereum is the platform that helps users create Smart Contracts , which Bitcoin does not have, which helps propel Ethereum to its current status as a leading blockchain platform for DeFi.
The fact that Bitcoin will remain is certain, and there have been upgrades in its capabilities at DeFi – most take advantage of Layer 2 to help expand, such as the Lightning Network, Portal, and DeFiChain. While Ethereum is still outperforming Bitcoin in the DeFi sector, how long can it maintain its No. 1 position?
Ethereum's current strengths and weaknesses
Ethereum saw strong growth in 2021, peaking at 800,000 Daily Active Users in November. Ethereum has practical projects that have been implemented on its blockchain platform, with the total value of all Defi applications reaching over $150 billion as of 2021.
Some of the services that offer applications on Ethereum include lending, derivatives, asset management, stablecoins, transactions, and insurance. However, because of the increasing use of blockchain over the years, the popularity of the platform is also its hindrance.
The more this network is used, the more likely it is to become congested, and transaction fees, also known as gas, are also higher. Since the platform operates on a consensus mechanism, gas charges help motivate miners to do proof of work.
There is a solution to the problem of crowding and scaling, which is Ethereum's switch to Proof Of Stake and other upgrades to a complete transition to what is commonly known as Ethereum 2.0. However, the delay in the release of Ethereum 2.0 coupled with the growing popularity of other Smart contract platforms could rob Ethereum of its title.
New blockchain platforms
There are many other platforms that are trying to race to the top of the crypto rankings. In recent years, only a few platforms have had high usage, popularity, and practical projects, and they are gradually getting the attention of those who have backed Ethereum in the blockchain sector. Cointelegraph Research's report focuses primarily on three platforms: Solana, Polkadot and Algorand.
The history of each platform, its unique features, ecosystems, and expanding potential are explained in detail below to help determine whether there is a platform that can become the "Ether Destroyer".
Solana reports that it can process more than 50,000 Transactions Per Second (TPS), but the network has not yet been able to reach this level, although it can still offer transactions at a faster rate than Ethereum at a small cost per transaction. Polkadot offers high interoperability, allowing multiple chains to work together seamlessly.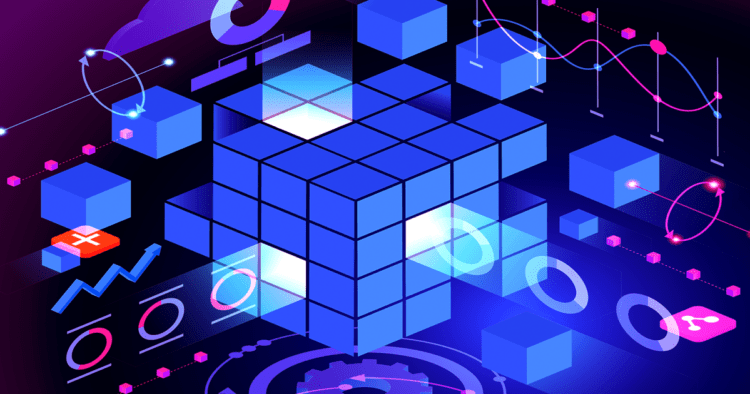 However, this has not yet been officially launched, and how Polkadot will work in the real world is unclear. Algorand is a blockchain platform created by the most amazing brains in cryptography with high TPS, low cost and no downtime. Its usage indicators show a slow but sure pace – could this be the ultimate winning platform?
Solana, Polkadot and Algorand operate very differently, and each platform has strengths over the current Ether. While cross-platform can fully work together in the future and work together towards interaction, only the best platform can dominate the DeFI space – which platform will do it?
Can Ethereum hold its position in 2022 and beyond?
There is fierce competition coming from new factors: Solana, Polkadot and Algorand. Each platform provides solutions to Ethereum's current problems. If the release of Ethereum 2.0 is unfavorable or continues to be delayed, these promising platforms could easily take down the king of Ethereum in DeFi.
Related: Ethereum Proof of Work (ETHW) Surges 30% After Binance Completes Distribution