What is Crypto Faucet?
Crypto Faucet is an app or website that distributes a small amount of cryptocurrency as a reward for completing simple tasks. They are named "faucets" because the rewards are very small, like dripping water droplets from a leaking hose. However, for Crypto Faucet, a small amount of free or earned cryptocurrencies will be sent to the user's wallet. To get the cryptocurrency for free, users need to complete simple tasks such as watching ads, watching product videos, completing puzzles, clicking on links, or completing authentic images.
Surely Crypto Faucet is not the way to get rich quickly. The simpler the task, the less reward. Most websites offer a minimum payment threshold, so the rewards earned upon completing the task will be deposited into the site's online wallet. Users can only withdraw this reward after reaching the set minimum threshold. With the best Crypto Faucet, this can only take a day, but usually, it can take longer than a week.
So, what is the purpose of a Crypto Faucet?
Cryptocurrencies have made successful stepping stones, but they are not quite the mainstream trend and are still new to many people around the world. The idea behind Crypto Faucet is to offer free cryptocurrencies to people so that they take the time to learn about this digital asset and hope they invest in them.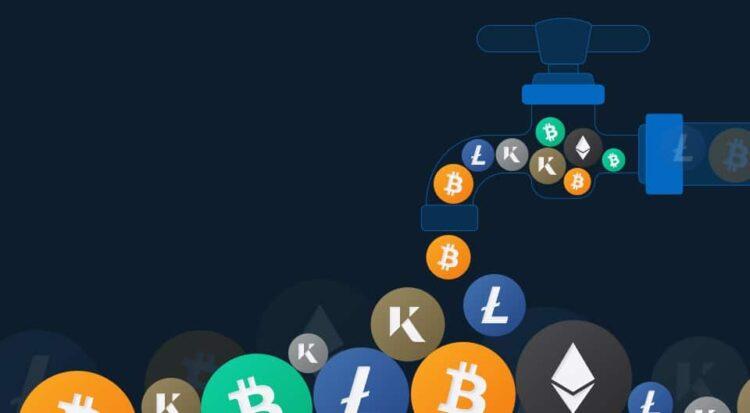 How does a crypto faucet work?
The operation of Crypto Faucet is mainly based on the completion of simple tasks as well as participation in established activities. The Faucet website can edit rewards and can set a time for users to receive rewards.
Typically, users need to register on a Crypto Faucet by entering their details along with their wallet address. After completing a task on the site, the rewards earned will go to the micro wallet – a wallet that is similar to a traditional wallet but capable of collecting a small number of cryptocurrency assets. For most Crypto Faucets, micro wallets are created automatically when registering.
As soon as these micro wallets are filled, the reward is automatically sent to the user's main wallet.
See also: What Is Bitcoin Dominance? The Importance Of BTC Dominance
Bitcoin Faucet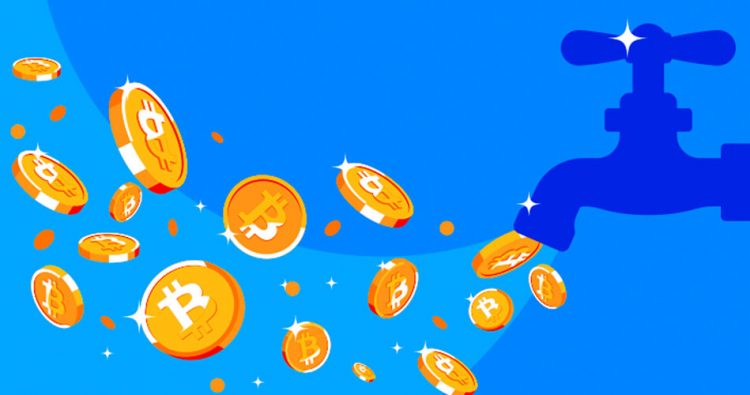 Introduced by senior Bitcoin developer Gavin Andresen in 2010, the Bitcoin faucet was developed to reward 5 Bitcoins for completing simple tasks. The aim is to spread awareness of Bitcoin because the concept of cryptocurrencies is very new.
Another reason to start Bitcoin Faucet for free is the limited availability of exchanges in the early days of the cryptocurrency – there are simply no exchanges, so buying Bitcoin is very difficult. Offering Bitcoin for free to everyone is a great incentive to get people interested in Bitcoin and promote its adoption without having to risk any capital.
Bitcoin Faucet can be defined as a reward system from which it is possible to reward a small amount of Bitcoin, called Satoshi, which is equal to a millionth of a bitcoin (0.0000000001 BTC). The reward system gives you Satoshis in exchange for decrypting authentication, clicking on links, or other simple tasks. The amount of free Bitcoin that a Faucet can give you varies – some sites have high rates, while others don't.
Bitcoin was introduced as the first Crypto Faucet and it became so popular that other digital assets also jumped in.
Ethereum Faucet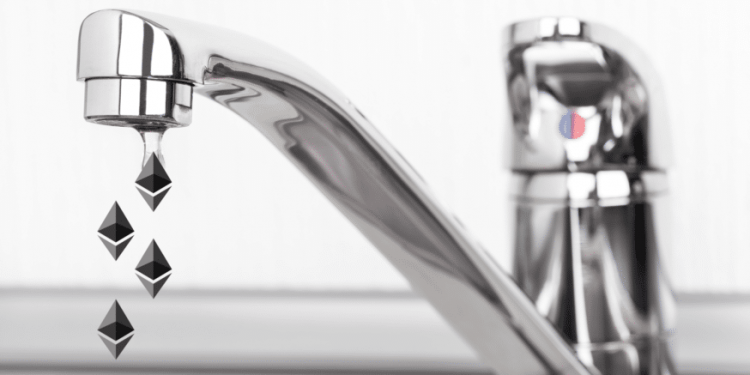 Ethereum Faucet works like Bitcoin Faucet, but instead of Satoshi, it rewards Ether users for completing different tasks. It's a great way to earn free Ethereum tokens by contributing to advertising and mining data. Some Ethereum tap options are:
Ethereum-faucet.org provides ETH tokens for decrypting authentication. In addition, the site allows you to enter the lottery with a donation.

Allcoins.pw is a

Crypto Faucet

that offers mining features and automatic faucets along with a number of games.

Faucet

is free to earn Ether, but you need to pay to play the game.

Fire Faucet offers a variety of ways to earn ETH tokens, including mining browsers and completing authentic images.

Dutchy CORP is another free Ethereum

Faucet

site

that allows you to earn rewards by decrypting authentication and playing games.
Litecoin Faucet
You can get Litecoin for free from the crypto faucet, which rewards users with a small amount of LTC tokens in exchange for actions taken on the site. Basically, with Litecoin Faucet, you're trading your time for rewards with LTC, also known as Litoshi. Here are two Faucets that offer Litecoin tokens for free:
Moon Litecoin offers free LTC to users to complete multiple tasks.

Faucets

use micro wallets Coinpot.co to store the small rewards that users earn. Once the minimum threshold is reached, the LTC reward can be deposited into your wallet at no cost.

Fire Faucet is a

Faucet

that automatically pays you Litecoin in addition to BTC and other cryptocurrencies as long as you have an Automatic Request Score (ACP). To get a free ACP, you need to register on the website. The faucet

 will automatically run until your ACP runs out. You can earn more ACP through gift boxes and by performing tasks such as accessing short links, clicking on ads, etc.
Bitcoin Cash Faucet
As the name suggests, Bitcoin Cash Faucet will give you free Bitcoin Cash tokens by exercising any options that the provider requires on a regular basis. In general, you will have to register a micro wallet to use the Bitcoin Cash faucet, which will allow you to receive a small amount of BCH tokens. The Faucet below allows you to receive Bitcoin Cash for free:
Faucet Crypto is a

Faucet

that rewards a variety of tokens including free Bitcoin Cash tokens along with other cryptocurrencies to use their services. You can get BCH by simply clicking on the "Ready to receive" tab, which refreshes every 40 minutes. To get more rewards, you can click on short links and PTC ads.

Konstantinova is another

Faucet

that allows you to create BCH tokens for free, but the rewards are sent automatically to FaucetPay.io. So you need to create an account on The FaucetPay.io. Konstantinova allows you to receive a reward of 0.00000121 BCH every 5 minutes with a maximum of 50 times a day.
See also: What Is Market Cap? Explain Crypto Market Capitalization In 2 Minutes
Monero Faucet
Those who want to receive Monero for free can start by using Monero Faucet. You can earn XMR tokens on Monero Faucet by performing tasks such as completing authentic images and viewing ads. Some of the best faucets to earn Monero tokens are:
Monerofaucet.info allows you to earn between 0.000005 and 0.025 Monero tokens per reward, which can be received every 60 minutes.

Express faucet allows you to receive rewards of up to 0.00042754 XMR every 4 hours. The faucet

 also has a lottery game that you can Play to earn more Monero for free if you win.

Allcoins.pw is another Monero tap where you can earn rewards of up to 0.00001716 XMR every 5 minutes. The faucet

 does not have any threshold for withdrawals.
ZCash Faucets
Just like other Faucets, Zcash Faucets offers free Zcash rewards when completing small tasks.
Pipeflare

Faucet

supports ZEC coins, which you can get for free daily by creating an account and solving a captcha. The average reward received is 0.0000500 ZEC and there is no minimum withdrawal limit.

Globalhive

Faucet

also offers free Zcash that can be received every 20 hours. The average reward received is 0.00003100 ZEC, which can be withdrawn immediately and directly to your wallet.
Tron Faucet
Tron Faucet acts as a reward system for those who want to earn TRON tokens for free. No matter what you play games, refer friends, complete surveys, or do, you can still earn TRX tokens for free. Here are some Faucets you can use to earn Tron tokens:
Xcolander.com is famous for being a great Tron

Faucet

for some users. The amount of TRX coins you receive will depend on the amount of work you get when joining the platform.

Free – Tron is a

Faucet

where you can get free Tron rewards by simply creating an account. The minimum withdrawal limit set at 10 TRX tokens can be withdrawn without any fees.

The Crypto

Faucet

allows you to earn TRX tokens to solve an authentic image and by playing the game every 20 hours.