What is XVS?
Venus Protocol (XVS) is an algorithm-based money market system. It is designed to bring a complete lending and borrowing system based on decentralized finance into the Binance Smart Chain to make fast, low-cost transactions, and access to an extensive network.
Venus' vision is to build a strong Defi System on the Binance Smart Chain ecosystem.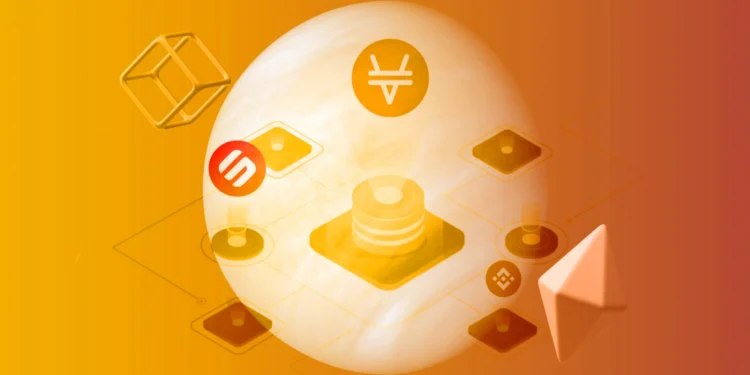 Users can not only provide collateral to the network but also borrow by pledging over-collateralized cryptocurrency.
Venus (XVS) creates a safe environment and uses cryptocurrencies as trading tools. In particular, the lender will receive compound interest annually, while the borrower will pay interest based on the total amount of cryptocurrency borrowed.
Unlike other currency market protocols, Venus can use collateral to lend and mint synthetic stablecoins to protect the protocol.
This protocol will help eliminate some of ethereum's limited characteristics, such as frequent network congestion if there are too many transactions or high transaction costs.
Features of Venus Protocol
Make a profit
Users can earn interest by offering a variety of supported cryptocurrencies or digital assets on the platform which can be used as collateral for loans, provide liquidity and earn APY or mint synthetic stablecoins.
Users who provide their cryptocurrency or digital assets to Venus will receive vToken. Like vBTC, vToken is the only token that can be used to exchange the underlying collateral.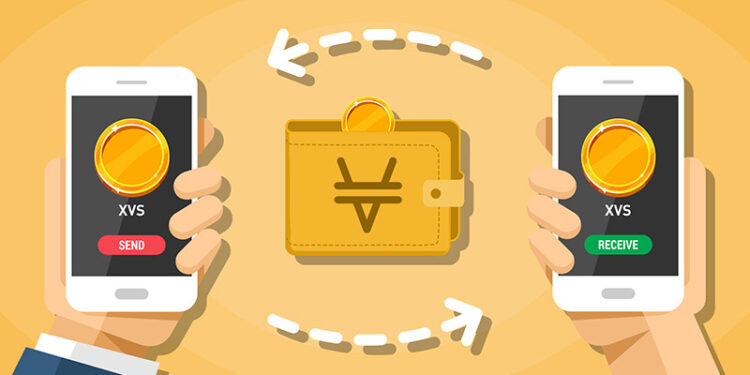 Over-collateralized lending
Users can borrow assets valued at 75% or less of the value of the assets they are offered.
These properties must be over-collateralized, allowing loans of up to 75% of the collateral value. These secured asset ratios are determined by the protocol and controlled through the governance process.
Typically, the collateral value is typically around 40% to 75%. For example, if Bitcoin has a collateral value of 75%, it means you can borrow up to 75% of your BTC value. If the users have $100,000 BTC offered for the Venus protocol, they can borrow up to 75% of the value.
However, if the value of a user's collateral falls below 75% or any percentage of the collateral that a given asset has, that could result in the collateral being sold. Your position will be liquidated. To return the collateral, the user must pay off the principal and compound interest for the protocol.
Synthetic stablecoin
The Venus protocol will allow users to mine VAI, a synthetic stablecoin pegged at $1. Users can use vTokens from the underlying collateral they previously provided for the protocol. They can borrow up to 50% of the remaining collateral value on the protocol from their vTokens to mint VAI.
Stablecoins on Venus Protocol can be designed aggregately through governance and added as proposals. VAI will be the protocol's default stablecoin that can be minted by collateral at Venus.
These stablecoins will not have a yield curve, interest rates will be determined by the governance process in Venus protocol.
Founding team
Venus was built and developed by the Swipe project team with the goal of achieving decentralization through community governance.
In early 2020, the project was acquired by Binance to provide an optimal solution to improve the limitations of network congestion, high transaction fees of Ethereum.
The basics of Venus (XVS)
Token Name: XVS Token
Ticker: XVS
Blockchain: Binance Smart Chain.
Token standard: BEP-20.
Contract address: 0xcf6bb5389c92bdda8a3747ddb454cb7a64626c63.
Token type: Native token, governance token.
Total Supply: 30.000.000 XVS.
Circulating Supply: 3.700.000 XVS
Token allocation XVS
Ecosystem Mining: 79%.
Binance Launchpool: 20%.
Binance Smart Chain ecosystem: 1%.
In particular, Ecosystem mining is divided into the following sections:
35% for Lending Pool or users to receive interest by lending assets to another person.
35% for borrowing pool or lending assets and paying interest to the platform.
30% for Stablecoin Pool or for VAI users on the platform.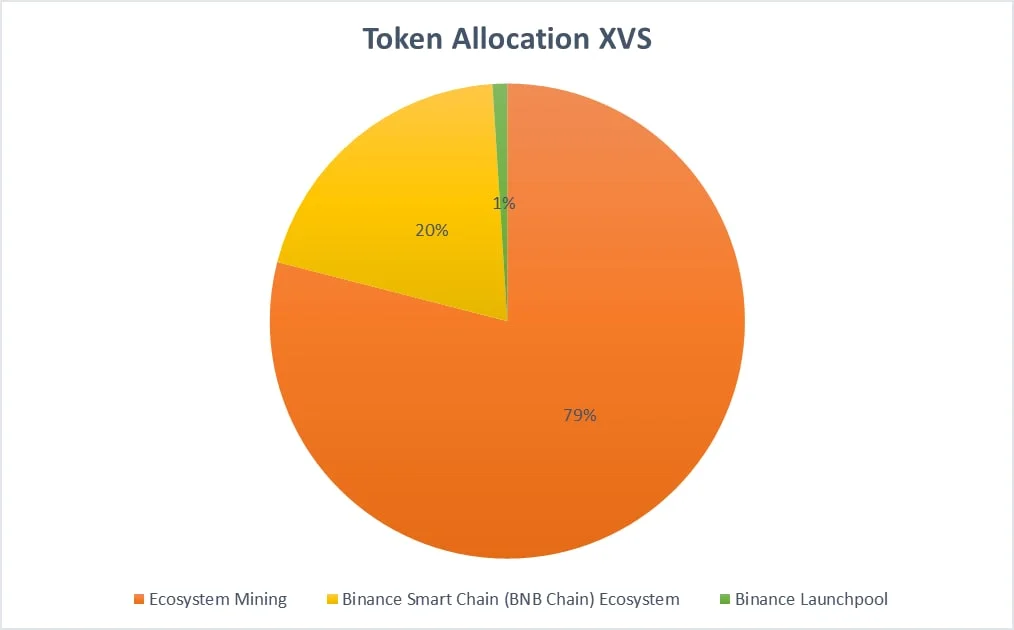 Tokens in Venus's ecosystem
XVS token
XVS is a governance token in Venus' ecosystem.
VAI token
Stablecoin is synthesized by Venus, pegged at $1, backed by the value of other crypto assets.
vToken
Fixed assets created by the protocol when providing collateral are called vTokens. vTokens represents the collateral unit, which can be used as an acquisition tool. It is created and implemented by governance processes, voted for by Venus token holders.
Conclusion
Venus Protocol has been designed to provide users with a decentralized and safe platform to lend, earn interest and mint synthetic stablecoins. The protocol runs entirely on the BNB Chain, eliminating current barrier of Ethereum such as congestion, high fees, and a lack of cross-chain compatible assets.