The Merge on Ethereum event is officially underway and will likely start sometime between September 13 and 16. The Bellatrix upgrade, the network's last "hard fork" before the merger, was triggered on Tuesday, marking the beginning of Ethereum's transition from PoW to PoS.
The merge is still expected to happen around Sep 13-15. What's happening today is the Bellatrix hard fork, which *prepares* the chain for the merge. Still important though – make sure to update your clients!

— vitalik.eth (@VitalikButerin) September 6, 2022
Activation was scheduled for epoch 144896 and occurred around 11:35 UTC.
The TTD value that triggered The Merge was set at 58,750,000,000,000,000,000,000. This number represents the difficulty of all Ethereum blocks mined, which are expected to be reached between September 13 and 16.
Upon reaching the TTD number, the network merges its Execution layer with the new PoS Consensus layer, allowing the chain to continue with the new system for issuing and validating transaction blocks.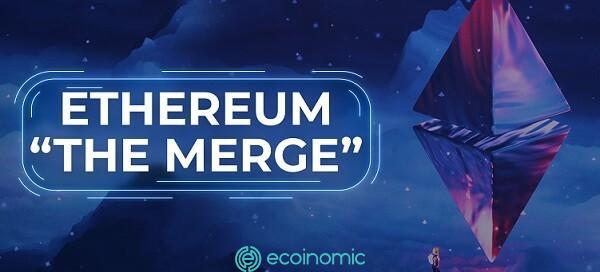 At the time of The Merge, the difficulty on Ethereum's PoW network will increase to the point where new blocks can no longer be mined.
In fact, the consolidation of the Ethereum network has been going on for a long time, and Beacon Chain was first introduced in December 2020.
Last month, Ethereum merged its Goerli testnet from PoW to PoS. This event marks the third and final testnet for The Merge on the mainnet.
The completion of The Merge will mark the end of Ethereum's energy-intensive PoW chapter. The next steps in Ethereum's roadmap involve improving fees and transaction speed through sharding and rollups.
The price of ether (ETH) was recent $1,665, up 6.24% over the past 24 hours.