One of the key discussions surrounding The Merge Ethereum event was the Proof-of-work hard fork. There are only a few days left for The Merge event to officially take place, and in parallel with that, the expectations of the Ethereum community are also increasing. The network will eventually move to a Proof-Of-Stake consensus mechanism after the upgrade.
The Merge will make the ETH Mainnet and beacon chain a single network. Beacon Chain already operates as a PoS network. That is the engine for the Ethereum 2.0 network to develop smart contract staking. Therefore, every transaction validation on Beacon chain is done through staking.
But the Ethereum mainnet still acts as a PoW network. With The Merge in September 2022, the network will complete the upgrade and become a PoS blockchain. This will prevent miners from acting as validators on the network.
Miners are ready for PoW Fork after The Merge.
A group of Ethereum miners requested an ETH PoW fork after The Merge officially took place. With many discussions and plans in place, the community could witness a hard fork once the transition to PoS is complete.
From a Twitter thread post on EthereumPoW's account, the hard fork will begin 24 hours after The Merge takes place. The post did not give a specific time for the fork. But the author claims that the specific time will be revealed just 1 hour before The Merge takes place.
According to the post, the countdown timer will indicate when the last steps take places, such as a binary file, node information, explorer, configuration file, RPC, and a few others.
Support for forked tokens
As plans for forked Ethereum tokens were built, there were different reactions. The value of the forked token is usually lower than normal Ether. So, its ability to reach any economic agreement from forked tokens depends on whether it has support in the cryptocurrency industry. Therefore, some Nodes must continue to run on the old PoW after The Merge.
Many cryptocurrency exchanges have refused to support forked tokens. However, some platforms, such as Chainlink and OpenSea, announced that they only support Ethereum PoS. Several cryptocurrency exchanges have pledged their support for forked tokens.
Some of them are BitMEX, Poloneix, and a few others. They plan to take over users with tokens from a small 1:1 fork and hold ETH for the new PoS chain.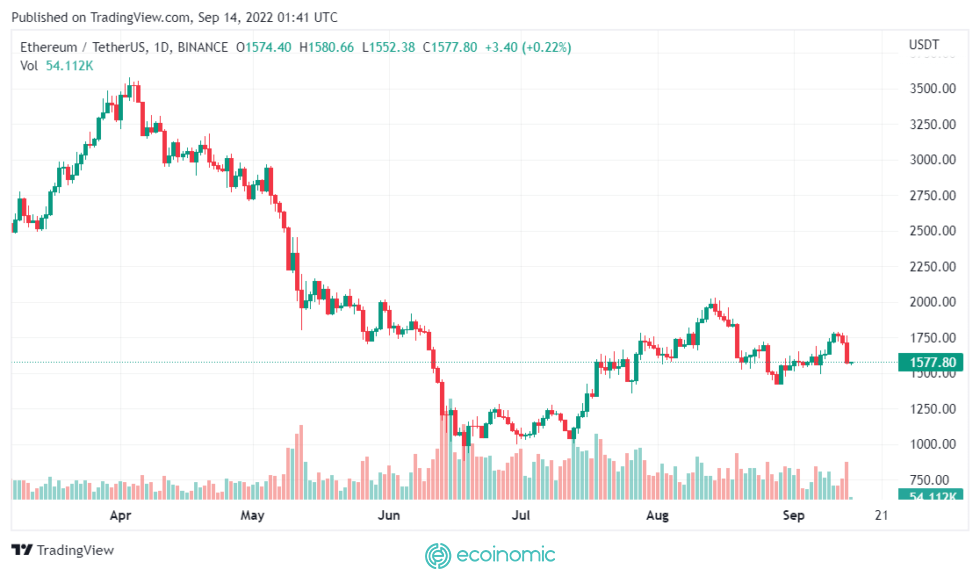 BitMEX has agreed to offer leveraged trading for forked ETH after The Merge is completed.
For its part, Poloniex claims that it will be the first to offer support for forked tokens from EthereumPoW. Moreover, the exchange also pledged to list ETHS and ETHW.