The Merge Ethereum event is taking place. Even before the official launch, many debates have erupted and will likely be even more intense after The Merge.
The conversion of Ethereum to Proof-Of-Stake (PoS) can be considered one of the most important events in the cryptocurrency industry. Speculation and misinformation were all over the place. Here, we will discuss the events and consequences of this cryptocurrency technological revolution.
It is important to emphasize that the developers' decision to move from their original consensus protocol, Proof-of-work (PoW), to PoS has been implemented in the last few years. Beacon Chain, the Ethereum blockchain fork using PoS was originally released on December 1, 2020, serving as a test network.
It is indisputable that the transition from PoW to PoS will cause changes in the perception of Ethereum. There are a lot of perspectives to consider: economics, environment, tokenomics, competition with other cryptocurrencies, legal, centralization versus decentralization… Ultimately, the change to PoS is a turning point for blockchain, as well as for the entire cryptocurrency community.
Ethereum is more sustainable, Bitcoin becomes alone
The implementation of PoS as a consensus mechanism will help to radically reduce the energy that the Ethereum blockchain under the PoW mechanism will consume. Some studies concluded that Ethereum will consume 99.95% less electricity after a PoS implementation, thanks to The Merge event.
This is not to be missed and will attract investment. The first event that will occur after implementing PoS will be Ethereum's Hash rate plummeting to zero, which represents the end of an era. Any user who owns ETH can become an authenticator. They will also be able to profit by leveraging their equity by Staking into the protocol.
The immediate impact of the transition will be that pressure from the media will focus more on Bitcoin and the environmental harm it causes. Investors dislike using PoW and have been hesitant to invest in Ethereum. For example, Tesla abandoned its original bid to use Bitcoin as a means of payment due to the cryptocurrency's carbon footprint.
With PoS, Ethereum has a clear roadmap for any investor. This is especially true for investors who are subject to the ESG standard to pour capital into ETH or who are investing in companies involved in Ethereum operations.
In this way, Bitcoin remains a target of the media, while Ethereum escapes one of the most controversial issues in recent years related to cryptocurrencies.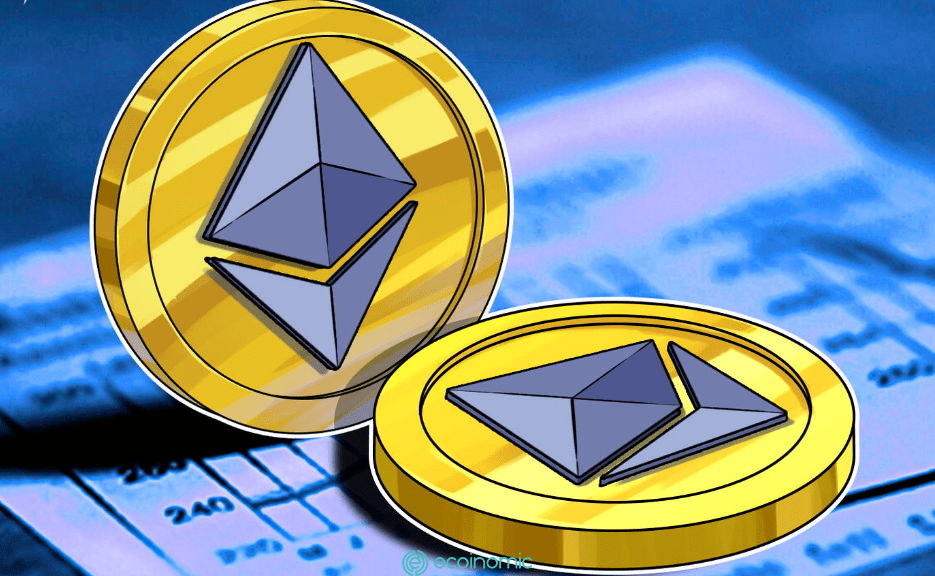 Regulators will be less targeted at Ethereum
Often, regulators have long wanted to intervene or make certain ground rules in the cryptocurrency market. On the one hand, it seems that due to the small size of the cryptocurrency market, they are not required to intervene. But on the other hand, they have seen how prolonged growth among new generations of cryptocurrencies could jeopardize their national currency.
And therefore, regulators have developed rules for cryptocurrencies. Controlling cryptocurrencies is not a simple task, due to the high flexibility of projects. Due to the complexity, regulators seem very difficult to get started. Sustainability concerns are the chosen argument for implementing regulations for cryptocurrencies.
Proof-of-Work is the source of arguments. The mining of cryptocurrencies through PoW should be banned due to excessive electricity consumption.
In Europe, this idea was implemented through MiCA although it was eventually delayed. In the United States, the debate is ongoing.
There are reports, such as the most recent one from the White House that warns of the risk of carbon emissions buildup. In that report, Ethereum was allegedly responsible for 20-39% of the electricity costs derived from cryptocurrency mining. Bitcoin is estimated at 60 -77%. Due to Ethereum's move to PoS, regulators will not be able to use this argument against the blockchain. This serves as a reassuring veil for the cryptocurrency industry that has been built on Ethereum.
Who benefits from the movement of Ethereum miners?
What will happen to Ethereum miners? As with Bitcoin, there is the mining equipment designed to mine ETH. When Ethereum switches to PoS, Ethereum mining will disappear completely and the hash rate will drop to zero.
Several Ethereum mining groups have tried to boycott the removal of EIP-1559 or threaten a new Ethereum fork. Their efforts seem futile but show the grievances of the participants involved in the crypto industry. Ethereum Classic, the original blockchain will continue to operate using PoW.
Switching from Ethereum to Ethereum Classic seems to be the simplest solution, as Vitalik Buterin pointed out.
The Merge of Ethereum and Bitcoin
Perhaps switching from Ethereum PoW mining to Bitcoin PoW mining is a good idea. To answer this, BeInCrypto reached out to Anibal Garrido, a cryptocurrency advisor and trading and mining expert.
Regarding the final destination of Ethereum miners, Garrido confirmed that they probably won't stop their operations. However, they "will move on to other projects where mining can be profitable enough to continue mining operations." For example, "RavenCoin, Conflux, Ethereum Classic, and others".
Garrido said the equipment of Ethereum miners will not be completely obsolete.
GPUs that work with Ethereum can be reconfigured for other projects that support, for example Etash or Dagger Hashimoto (Ethereum's PoW base) without any drawbacks.
When asked if Ethereum miners will switch to Bitcoin, Garrido replied:
Ethereum hardware (GPUs) are not profitable for BTC due to the current difficulty level of the Bitcoin network. Years ago, BTC miners abandoned GPUs and switched to ASIC technology, which made GPU mining unprofitable due to the primacy of ASICs that handle trillions of operations per second, many times more than GPU processing.
In addition to the issue of profitability, there is also a technical aspect that can cause great obstacles due to the incompatibility between the two networks:
ETH ASIC miners will also have problems due to the incompatibility of algorithms. For example, the ASIC E9 miner will not be used if there is a The Merge event for BTC, as it is only compatible with the Etash algorithm (of ETH) and not SHA256 (of BTC).
Therefore, the migration of Ethereum miners to Bitcoin's network is a no-brainer. However, the process of migrating mining from the Ethereum network to other PoW blockchains is also worth paying attention to.
Layer 1 solutions will lose value differentiation
One of the side effects of the Ethereum to PoS transition will have a profound effect on blockchains competing with the so-called "Ethereum Killers". Among the layer 1 solutions, we can name a few examples such as Solana, Cardano, Avalanche, Tron, Polkadot or Radix.
Many of these cryptocurrencies have obtained collateral rewards as a result of Ethereum's move to PoS. Tokens reappeared in the middle of the crypto winter. However, both layer 1 and layer 2 solutions, such as Polygon will lose one of their advantages to Ethereum. It's sustainability. For example, Starbucks chose to launch an NFT video game on Polygon because the blockchain is highly sustainable.
Ethereum 2.0 will force these protocols to change their marketing tactics to focus on other characteristics where Ethereum remains weak. For example, the high cost of network saturation, and especially fees can solve the eternal problem of scalability thoroughly.
Ethereum has a large number of users and developers, so this fight will be very difficult. However, many things can change, especially in the crypto universe. It is very likely that Ethereum and other L1 and L2 in the future will operate in a complex ecosystem.
How does The Merge Ethereum impact the NFT industry?
One of the cryptocurrency sector's sub-sectors that suffers the most from the unsustainable use of technology is the NFT sector and its derivatives.
This is an environmentally and politically conscious field. Currently, NFTs are used in a wide range of applications from video games, sports or music… However, what puts them in the mainstream is crypto art.
There has always been debate in this area about using Ethereum to store and create NFTs for artworks, because of the carbon footprint. Now, the field of crypto art will be able to breathe easier.
The Ethereum Merge: Is Centralization a Threat?
Ethereum's move to PoS could affect Ethereum's decentralization.
Opponents of the use of PoS for Ethereum argue that this system will eventually make the Ethereum network centralized. Large investors will be able to own large amounts of ETH, which will eventually dominate the majority of the network, such as GrayScale which bought nearly all of the ETH mined during the Ethereum fund launch phase.
The current fear is that Ethereum will become more centralized. Data from Dune Analytics, a public blockchain data collection platform, Lido has the largest ETH stake with 4,152,128 Ether and staking nearly 31% of the total amount. This would be equivalent to 129,754 validators, as each must stake 32ETH into the Beacon chain.
Therefore, it can be concluded that 29.61% of ETH staking is dominated by three cryptocurrency exchange platforms. The total staking of the first 4 players in question accounts for 8,160,416 ETH or 60.69% of the total ETH.
The problem is that investors or companies holding large amounts of this money can be hacked by freezing their funds, thus affecting the Ethereum network. This was not previously a concern that should be considered. However, the sanctions on Tornado Cash have set a "dangerous precedent," according to Charles Hoskinson, Cardano's creator.
The consequences may not be certain, but the reality is that Ethereum's PoS move will cause a shock to Ethereum's decentralization in one way or another.
The Merge is an important event for crypto users
Indeed, The Ethereum Merge and the move from PoW to PoS may be the most significant event of the year and of the cryptocurrency industry since the inception of Bitcoin and Ethereum.
On the one hand, this global experiment could set a precedent for cryptocurrency developers. If successful, it could even convince Bitcoin maximalists to change their stance towards the consensus model. On the other hand, the experiment could fail and affect Ethereum's reputation.
It is worth remembering that without experimentation, people would not have evolved. Good luck, Ethereum!