What is ASIC?
ASIC , also known as application-specific integrated circuits, can be considered "cryptocurrency miners."
In the early days of cryptocurrencies, most mining was made on CPUs and GPUs, and Bitcoin was specifically designed to be mined on conventional computers. But in the mid-2010s, it was impossible to conduct profitable mining operations using everyday equipment because of the limits of computing power and costs associated with energy consumption.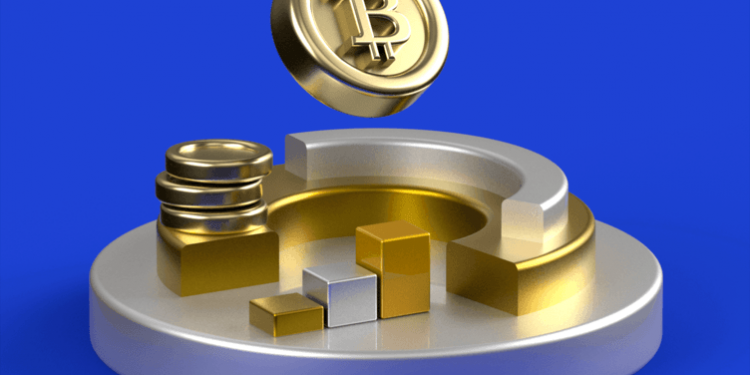 ASIC Mining?" />
ASIC addresses both of these issues. They are designed only for mining (and some ASICs are built to mine specific cryptocurrencies) – and they can also be designed to maximize computing power while keeping energy needs to a minimum.
Today, all large-scale cryptocurrency mining activities are conducted using ASIC, usually in tightly controlled data centers.
What is ASIC Mining?
ASIC Mining is basically the process of mining cryptocurrencies like Bitcoin using ASIC rigs.
So the ASIC miner is part of the equipment that was deliberately built only for mining. Unlike other types of mining equipment, ASIC can only be used to mine cryptocurrencies. Asic Mining is an activity required by the PoW blockchain to perform complex calculations to solve the problem, thereby promoting the competition of miners to achieve block rewards.
Note that each ASIC device is designed to mine a specific currency (or rather a specific algorithm). For example, a Bitcoin ASIC miner can only mine BTC, while a Litecoin ASIC miner only communicates with the LTC blockchain. This is because each digital currency has its own cryptographic hashing algorithm, which ASIC devices are intended to match. For example, Bitcoin uses SHA-256, while Litecoin uses Scrypt.
Advantages of ASIC mining
ASIC mining may be more expensive than all other mining programs in terms of hardware, but it has some key benefits. for example:
Easy to set – Thanks to the specialized nature of the extraction of a single coin, they are capable of plugging and mining.
High mining efficiency – ASIC is highly computational and efficient compared to GPUs and CPUs.
Relatively high returns – With the power of ASIC, you're almost certain to earn rewards faster than any other type of hardware.
Low energy consumption – Thanks to mining innovations in recent years, these devices have been designed to consume less energy than their computing power or compared to other mining models.
Leading cryptocurrencies for ASIC miners
Bitcoin (BTC)
Some of the best ASIC Bitcoin miners include the Antminer S19, which has a Hash rate of 95 TH/s (hash tera per second), the S19 Pro with 110 TH/s, and the T19 with 84 TH/s. Other competitors include the WhatsMiner M30S++ (112 TH/s) and the Canaan AvalonMiner 1246 (90 TH/s).
Litecoin (LTC)
Miners handling Scrypt-based cryptocurrencies include the most popular Antminer L3++ with a hash rate of 596 MG/s (large hash per second) or innosilicon A4+ at 620 MG/s. In addition, the Innosilicon A6 LTCMaster, with a speed of up to 1.2 Giga hash per second (GH/s) is a worthwhile investment, although it may have a higher cost.
Ethereum (ETH)
You might think it's not worth mining ETH, as the network is moving to a PoS system. However, Ethereum still supports PoW and is likely to mine for a certain period of time since the emergence of Ethereum 2.0.
Besides, ETHEREUM ASIC's mining operations are not as expensive as Bitcoin's. Therefore, you have the opportunity to make easy money from mining cryptocurrencies less competitively.
See also: Cloud Mining là gì? Các loại mô hình Cloud Mining
How to mine Bitcoin using ASIC
Here are the steps to mine Bitcoin using an ASIC device:
Select the ASIC mining rig.
Select your mining software.
Join a reputable mining group.
Use mining profit calculators to ensure that you will be profitable.
Create a new Bitcoin wallet for your Bitcoin rewards or use what you already have. This can be a software or hardware wallet.
Some issues to consider for ASIC mining
Select ASIC mining rig
It is necessary to choose the best ASIC mining rig for the equipment and suitable for each person's budget. For those who want to buy new equipment, the best option is to use the latest models. There are also some issues to consider when choosing a mining rig such as:
Hardware – A rig consists of several ASIC devices connected to act as a single unit. The things to pay attention to in the hardware are the speed of calculation and power consumption. Efficiency is also an important aspect when choosing hardware. Poorer efficiency means more electricity costs than output and vice versa.
Motherboard – This is the backbone of the rig because it holds the hardware together. The choice of motherboard depends on the hardware you want to run on.
Power supply – Miners need electricity. Large or small power sources depend on the number of equipment supplied. It also depends on whether you will overclock your miners or not, as doing so consumes more energy.
Central Processor (CPU) – THE CPU coordinates various aspects of the rig, including ASIC. Therefore, the audio processor is key to ensuring the rig operates smoothly.
Frame – A frame that will hold everything together to create a conventionally solid system. A stronger frame means less repair costs. However, its size depends on the number of miners you want to add.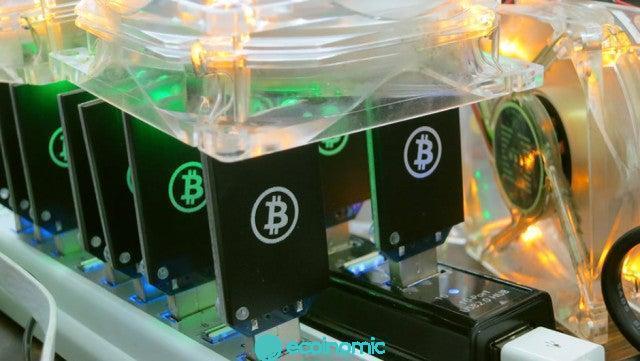 To avoid risks, consider the following issues after selecting the mining group such as:
Reputation – Trustworthiness can be seen by analyzing comments from other miners on various social platforms such as Reddit and Twitter. However, be wary of the fake identities used to evaluate scores.
Size – The size of a mining group is a testament to its reliability and influence. Therefore, a more mining group is sometimes a better option because it has a higher harsh rate and is likely to detect a new, higher block.
Payment rules – Payment rules are regulated by mining group and payment method. Payment methods include DGM (dual geometric method), ESMPPS (Equalized Shared Maximum Pay Per Share) and CPPSRB (Capped Pay Per Share including recent Backpay).
Other factors – Other important factors to consider when choosing the best Bitcoin mining group include latency, support/feedback, and uptime/efficiency.
Choose the right mining software
Mining software is a computer program specifically designed to connect mining hardware and mining teams. The best software depends on the target operating system; It will also rely on your expertise. Popular Bitcoin mining software includes MultiMiner (best for beginners), CGMiner (for advanced users) and BitMiner (for quick setup).