If you're looking for new crypto projects, Aptos is definitely a promising option that offers potential investment opportunities.
Let's explore the Aptos ecosystem in the following article to jump at the chance with Aptos!
What is Aptos?
Aptos is a layer 1 blockchain with greater usability, scalability and security than the Ethereum or Solana blockchains.
Aptos uses Move, the secure and reliable language originally developed by Diem Blockchain.
Aptos' mission is to provide secure blockchain with fair and global access to decentralized assets for billions of people around the world.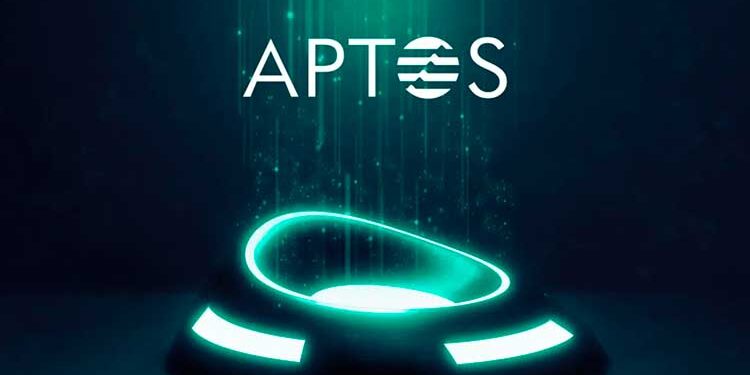 >>> Related: Get to know wallets on Aptos – The gateway to the ecosystem
Key features of Aptos
Block-STM technology
With a parallel execution engine, Aptos can simultaneously handle and validate multiple transactions at the same time. Failed transactions will be canceled, errors detected, and re-executed thanks to STM memory.
That helps speed up transactions while maintaining low fees. Aptos' testnet has reached transaction speeds of 130,000 transactions per second.
Move programming language
Aptos is based on the Move programming language – a Rust-based programming language independently developed by Meta. With flexible processing and secure storage on the blockchain, Move allows users to identify custom resources that cannot be copied or removed, helping to protect transactions from cyberattacks.
BFT Consensus Protocol
Unlike consensus protocols that follow the order of transactions, Aptos separates the consensus mechanism from the execution process and allows separate and parallel running together to optimize the time it takes to confirm transactions. Aptos created the BFT tool to authenticate most transactions in just two network transfers, speeding up the voting mechanism of conventional consensus protocols. >>> Read more: Join the Testnet with Pontem Wallet – Opportunity to get an airdrop with the potential Aptos ecosystem
Aptos Labs Founding Team
Aptos was founded by Mo Shaikh (CEO) and Avery Ching (CTO). Previously, Shaikh and Ching worked together on the Diem blockchain project at Meta. Shaikh is a leading expert in product scaling and is experienced in the Venture Capital market. Meanwhile, Ching is one of the principal software engineers at Meta and has led many successful innovative development projects. When Meta decided to discontinue the Die project, Shaikh and Ching decided to form Aptos Labs together with the aim of "building layer 1 for everyone". Besides, the founding team of Aptos Labs also has many other famous PhDs, researchers, engineers and strategists such as Zekun Li, Max Kaplan, J ake Skinner, Alden Hu , Greg Nazario, Alin Tomescu, David Wolinsky,…
Aptos investors and partners
Aptos quickly secured a $200 million strategic funding round from Andreessen Horowitz, Multicoin Capital and Haun Ventures in March. It then received $150 million in Series A funding led by FTX and Sam Bankman-Fried's Jump Crypto in late July. Furthermore, Binance Labs has doubled its investment in Aptos, raising the blockchain startup's valuation to $4 billion. Aptos has partnered with other companies to build foundational tools for the Move ecosystem and accelerate growth. Aptos has announced a partnership with Google Cloud that brings technology that allows Aptos Nodes to be set up in less than 15 minutes.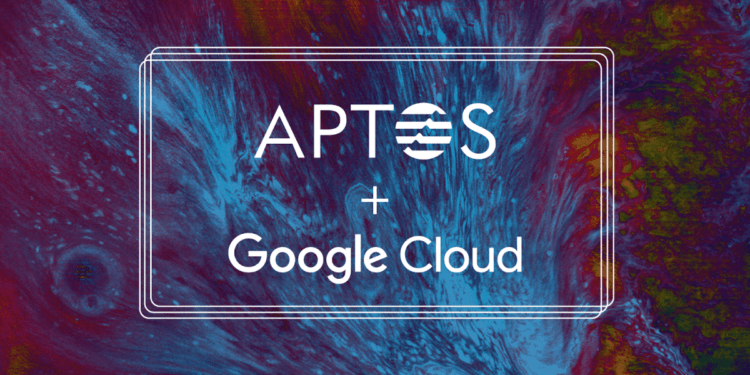 Roadmaps of Aptos
2022 Q1 (15/03): Devnet launch for developers
2022 Q2: Start Incentivized Testnet
2022 Q3: Mainnet launch.
2022 Q4 – 2023 Q1: Roll out the next release with development features
Tokenomic Aptos
Initial supply
The initial Total Supply of Aptos (APT) in the mainnet is 1 billion tokens.
| | | |
| --- | --- | --- |
| | % initial token distribution | Initial number of tokens |
| Community | 51,02% | 510.217.359.767 |
| Major contributors | 19,00% | 190.000.000.000 |
| Established team | 16,50% | 165.000.000.000 |
| Investors | 13,48% | 134.782.640.233 |
Distribution schedule for the Aptos community and founding team
These tokens are used to fund and encourage other community development initiatives. Some tokens will be allocated to projects built on the Aptos protocol and will be issued upon completion of certain milestones. The majority of these tokens (410,217,359,767) are held by the Aptos Foundation and a smaller portion (100,000,000) are held by Aptos Labs. These tokens are expected to be distributed over a ten-year period:
125,000,000 initial APT to support current and future ecosystem projects, grants, and other community development initiatives for the community category
Initially there were 5,000,000 APTs to support aptos fund initiatives for the organization.
1/120 of the remaining tokens for the community and the fund are expected to unlock every month for the next 10 years
Distribution schedule for key contributors and investors
All current investors and major contributors must follow a 4-year lockdown schedule from the launch of the mainnet, unlocking according to the following schedule:
No APT for the first 12 months
Three-quarters of the tokens will unlock in the 13th month after the mainnet launch and each month thereafter until and including the 18th month
1/4 of the tokens unlocked each month then start in the 19th month after the mainnet launch so that all tokens are unlocked on the four-year anniversary of the mainnet launch
Estimated token offering schedule
Today, more than 82% of tokens on the network are staked across all categories, and the majority of these are currently locked under the above distribution schedule and are not available for issuance.
Expected token supply changes
Token holders who stake tokens for validator operators for the purpose of securing the network and reaching consensus can receive Staking rewards
Fixed rewards are split between validator and staker operators and are not limited to distribution.
Currently, the maximum reward rate starts at 7% annually. The maximum reward rate decreases by 1.5% annually until the lower limit of 3.25% annually
These rewards increase the total supply of the Aptos network and depend on the amount of staking and the performance of the validator.
Transaction fees are currently being burned, which may be revisited in the future with on-chain governance voting
All rewards and reward mechanisms can also be changed through on-chain governance
Differences of Aptos compared to Layer1 blockchains
Aptos vs. Solana
Aptos and Solana have similar transaction speeds due to the same parallel execution engine. However, with redundancy, each block in Aptos is synchronized with the leading nodes and neighboring nodes. That requires higher calculations so Aptos is more reliable than Solana.
Aptos vs. Avalanche
Under optimal test conditions, Aptos performed better than Avalanche. Avalanche can complete transactions about 0.7 seconds faster than Aptos.However, in real terms, the time Avalanche takes to achieve the final result is usually about 0.3 seconds slower than Aptos. Avalanche's transaction speed is about 4,500 TPS while Aptos achieves between 130,000 – 160,000 TPS. Aptos excels in usability, prioritizing lower fees than Avalanche.
Aptos vs. Ethereum
Aptos outperforms Ethereum in terms of transaction speed. Aptos can complete transactions in less than a second while Ethereum takes more than a minute. Ethereum has only one main CPU, while Aptos operates on 16 CPUs. However, Ethereum remains the more popular choice than Aptos with stability in operation and almost uninterrupted performance.
Conclusion
Aptos has brought a breath of fresh air in the competition of layer 1 blockchains, attracting a lot of interest from developers and the crypto investment community. With a professional development team and outstanding transaction processing speed, Aptos promises to become a potential investment, ushering in a revolution in the blockchain and cryptocurrency ecosystem. However, investors need to research carefully to make accurate assessments and appropriate investment decisions.