Millions of investors, especially new entrants to the market, have lost their assets when they fall into the trap of Ponzi schemes. In particular, the more the cryptocurrency market grows, the more common Ponzi schemes become.
What is Ponzi? The following article will help you get an overview of Ponzi scheme and how to avoid this investment pitfall.
What is Ponzi scheme?
Ponzi is a form of fraudulent investment that pays profits to previous investors from the capital of new investors, rather than from legitimate investment returns.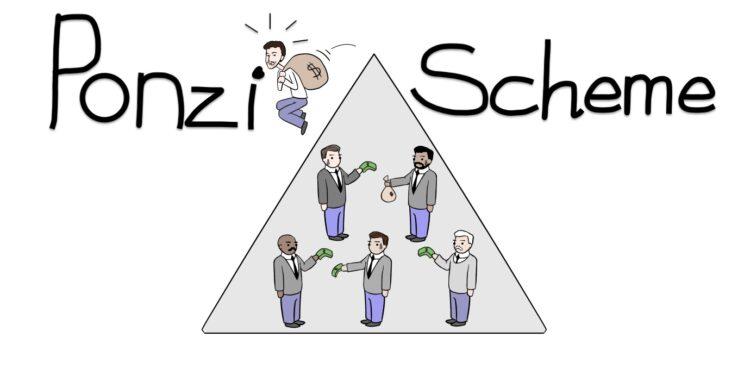 The idea of Ponzi scheme was originated in the novels Martin Chuzzlewit (1844) and Little Dorrit (1857) and first applied in practice by Carlo Ponzi (1920). As Securities Company, Ponzi has urged people to invest in postage stamps, promising 100% profit in 90 days or 50% in 45 days. However, in reality, Ponzi only takes the investment from the new person to pay interest to the old.
Structure of Ponzi scheme
Schemer: The schemer takes the reputation and personal brand to set up the plan and urges investors to contribute capital with the promise of sky-high interest rates, short payback periods.
Investors: Investors contribute capital to the system with the ambition of receiving huge profits.
Ponzi Introducing Investor: Brokers seek and introduce new investors to earn commissions.
How does Ponzi scheme work?
Companies establishing Ponzi scheme will attract new users to invest with unusually high short-term return on investment, promising huge returns, with little or no risk. Ponzi schemers vaguely describe non-existent investments as "high-yield investment programs" or "global currency arbitrage",…
However, this project does not generate any legitimate profits, the funds invested by new investors will be rotated to pay the profits to the earlier investors.
Ponzi scheme often collapses when there is not enough new capital to pay existing investors, the pressure to pay interest exceeds new investment.
After that, the scammer will disappear along with investors' funds, investors then receive nothing including the initial investment.
Signs of Ponzi scheme
Guarantee high returns with little risk
Stable profit flow regardless of market volatility
Investment has not been registered with a reputable authority
Secret or complex investment strategies
Clients are not allowed to see the official legal procedure for their investment
It is difficult for customers to withdraw funds from the organization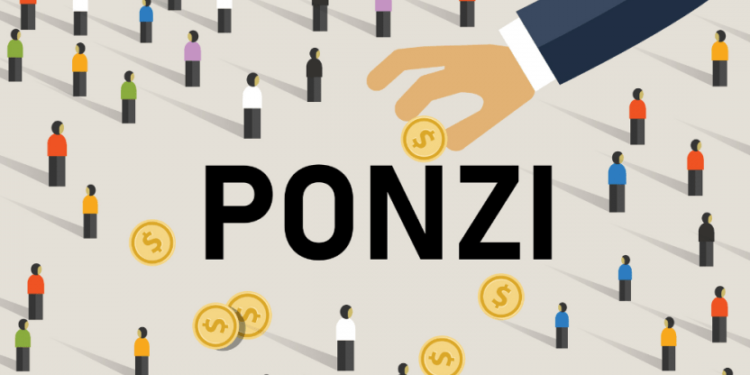 The difference between Ponzi and Pyramid 
The Ponzi scheme attracts new investors, promising huge profits in the future. Ponzi scheme relies on new investment funds to continue to bring profits to earlier investors.
In addition, Pyramid scheme seeks out people who buy the product and encourages to attract more distributors. As members join the exponentially expanding scheme, further recruitment becomes impossible and this scheme becomes unsustainable.
Although two schemes have similar operation, there are certain differences.
Features
Pyramid scheme
Ponzi scheme
Operation
Looking for people who buy products to become distributors.
Looking for new investors with the promise of sky-high profits, short payback period
Participation fee
Buy products to participate in system.
No fee.
Profit
Profit is obtained when referring customers to buy products and finding new distributors.
Profits are generated when introducing and finding new investors.
Origin of profits
Commission on product sales and subsequent distributor referrals
New investment is used to pay interest to the previous investors and commission to the referrer.
Collapse rate
Fast.

The faster the collapse rate exponentially the number of participants.

Slower.

The plan remains as new investment continues.
How to avoid Ponzi scheme?
Investors should raise awareness of financial market to protect their assets from Ponzi scheme, wary of invitations to invest in secret projects.
Besides, DYOR is an important skill that helps investors self-research and evaluate the development potential of the company, how to invest in the project.
Therefore, investors need to carefully consider and find out information about the project in detail to make the right investment decisions, build a disciplined investment strategy.
>>> Related: Guide to sign up for Binance account update 2022