An article shares views from Ian Taylor , chief executive of Crypto, an independent organisation in the industry that represents as a cohesive, trusted voice for the UK's burgeoning cryptocurrency industry. As someone who has built a community of more than 100 of the most influential participants and campaigns in the industry, Ian Taylor has made some comments on cryptocurrencies from the new era of development to the present. 
Stereotypes about cryptocurrencies
Bitcoin (BTC) in its early years was considered the currency used for illegal activities – favored by deepweb users, Ransomware hackers, drug traffickers and money launderers worldwide.
"Scams" "Money Laundering" – black concepts have been associated with the cryptocurrency system for a long time because of the unregulated form of transactions, users have little and no knowledge. However, the recent wave of investment in cryptocurrencies has contributed to pushing up prices, while expanding to the potential of this digital currency.
Today's Cryptocurrencies: Wading the Line of Prejudice, Getting Closer to Acceptance
In fact, there are signs that cryptocurrencies are finally gaining widespread adoption. 
September 7, 2021: El Salvador recognizes Bitcoin as Fiat currency
October 19, 2021: The ProShares Bitcoin ETF will begin listing on the New York Stock Exchange (NYSE) under the code $BITO.

December 2021: Payments company Visa launches its Global Cryptocurrency Advisory Practice service, which helps financial institutions drive the cryptocurrency journey.

10/11/2021: Total crypto Market Capitalization reaches a record $2.9 trillion, equal to a quarter of gold's market capitalization, BTC reaches a historic peak of $69,000
In the face of the recent heat of Bitcoin, the currency is forecast to one day become the currency of choice in international trade.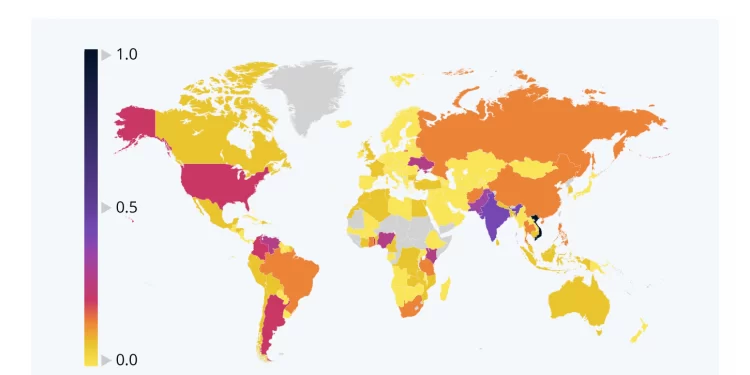 Bitcoin is now considered a smart investment.
Originally seen as a currency for digital payments not through financial intermediaries, Bitcoin has attracted mainstream investors with the meaning of a "digital gold" – a hedge against inflation. 
Despite the inherent risks, cryptocurrencies are also an opportunity to enter a new era where barriers that exist in traditional finance are removed and open up more new development opportunities for individuals and communities. 
Advantages of Cryptocurrencies
Accessibility

: Anyone can use cryptocurrencies just to have a computer or smartphone connected to the internet. The process begins extremely quickly compared to opening an account at a traditional financial institution. Barriers to entry are low without a broker, the high growth potential allows anyone to actively invest and create their wealth.

Smart

contracts can replace third parties such as banks, money transfer companies, or legal services; while cryptocurrencies and digital wallets can provide flexibility and financial sovereignty, transferring money anytime, anywhere quickly.

Privacy:

Each transaction on the Blockchain is represented basic information such as hash code, quantity and type of cryptocurrency, wallet address sent and wallet address received in the form of a series of characters instead of connecting information about accounts, personal data.

Transparency

: All cryptocurrency transactions that take place on the publicly distributed blockchain ledger. Anyone can look up transaction data, including the location, time, and amount of cryptocurrency someone has sent from a wallet address.

Hedge against inflation: Unlike fiat currencies, cryptocurrencies are not susceptible to manipulation to the same extent by interest rate changes and increased printing of money. The number of cryptocurrencies is limited, so the amount available cannot be out of control causing inflation. Some currencies (like Bitcoin) have maximum limits, others (like Ethereum) have annual limits, this approach will keep Inflation low.
Growth potential: Cryptocurrencies ushered in a new era of the Internet, where projects could raise capital through the form of initial public offerings (ICOs or IDO). In 2010, Bitcoin cost $3 for 1,000 BTC. In April 2021, BTC peaked at nearly $62,000. What started operations in 2009 has a market capitalization of more than twice the market capitalization of Vietnam's stock market as of 2022 ($450 billion).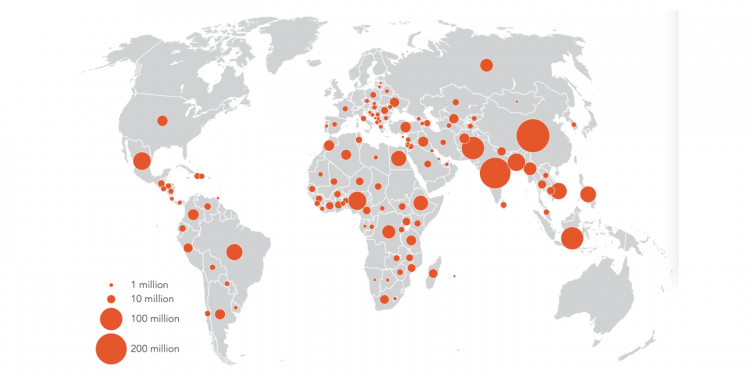 Disadvantages of Cryptocurrencies
Major market volatility:

  Just like the USD, euro, gold or stock market, Bitcoin or cryptocurrencies also fluctuate in real time.

Accompanied by large profits, the risks from this market are higher than many other markets, so equipping knowledge and having a reasonable distribution of investment is a must when entering the market.
Cannot be recovered if lost: Despite eliminating the risk through intermediary trading, cryptocurrencies still have security issues. As the owner of cryptocurrencies, you may run into the problem of losing your Private Key that gives you access to your wallet. You won't be able to get your money back if you "lose" this key.
Community fear and environmental issues
Despite the list of outstanding advantages and the disadvantages that are entirely likely to be overcome, the concerns surrounding cryptocurrencies persist in the community. Politicians around the world have expressed alarm about the potential to transform the established dynamics of the existing financial ecosystem.
According to a national survey conducted by money-making app Ziglu, 31% of Britons have a curiosity about investing in cryptocurrencies. But 62% of them refused to buy any product for reasons of not understanding the market. This suggests that the fears stem from the psychological fear of the unknown. 
In addition, the development of cryptocurrencies has also faced a wave of controversy over "environmental sustainability". This is because the huge amount of electricity needed to mine cryptocurrencies like Bitcoin requires factories filled with miners to constantly run to process transactions. 
Does cryptocurrencies deserve a more trusting view from the community?
At the present time, the journey to mainstream adoption of cryptocurrencies is almost complete. Besides developing a reputable trading community, the cryptocurrency market is becoming increasingly lively with new forms of development, diverse forms to facilitate not only financial investors but also artists, fashion, etc. participate. 
The operator community is also constantly looking for and overcoming outstanding problems in the operation of its network. For example, an open Bitcoin Mining operation northeast of Niagara Falls uses cheap hydroelectric energy to run miners. Meanwhile, El Salvador's President Nayib Bukele has announced a plan to use geothermal energy from the Colchagua volcano to power his Bitcoin City project .
In the future, cryptocurrencies are most likely to become a leading factor that brings financial freedom, security and convenience to anyone without being influenced by time and geography. 
>>> Related: What Are The Differences Between Investment And Speculation?