What is FOMO? What does FUD mean? What are the effects and manifestations of FUD & FOMO syndrome? In this article, Ecoinomic.io will give 4 ways to overcome these syndromes.
What is FOMO?
FOMO stands for "Fear Of Missing Out" which is not only the feeling or perception that there are better things you can do at the moment, but also the feeling that you are missing out on something important that others are experiencing right now.
In investing when mentioned to FOMO, people often understand it as the fear of missing out on an investment opportunity when others are making a profit from that action. The concept of FOMO is the cause of many investors making the wrong decisions.
In the financial markets, the impact of FOMO can be seen in the fact that many investors feel regret after missing a big deal. This push impulsiveness in their psyche not to miss any opportunities, The result is rash and thoughtless decisions in investing.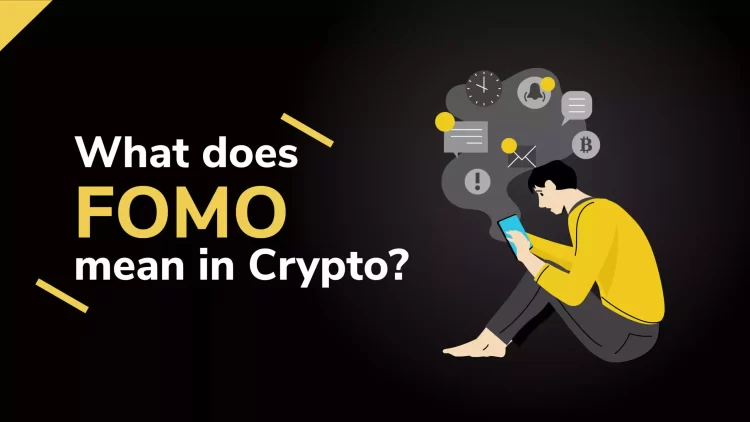 What is FUD?
FUD stands for "Fear, uncertainty and doubt " a psychological effect that affects market perceptions through the flow of negative information or opinions.
This effect is formed in business, when 2 companies are competing they will use strategies to influence market user perception by disseminating negative, unclear or misleading information in order to reduce the credibility of competitors.
FUD is applied in many different industries such as business, marketing, politics, finance, and cryptocurrencies,…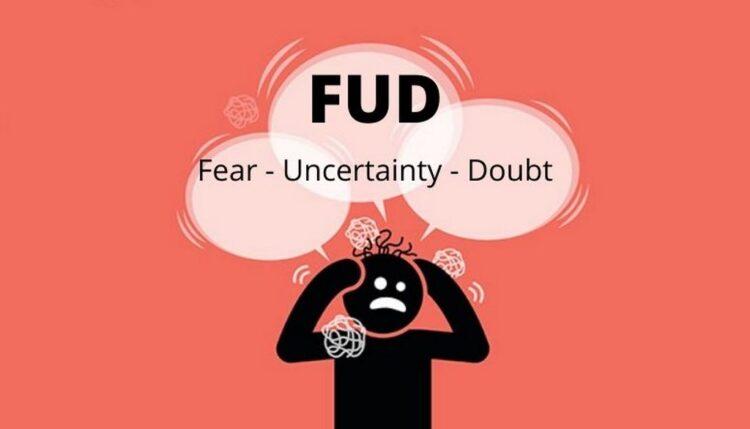 FOMO in crypto.
As in financial investing, "fear of missing out" is the main reason why many investors in the crypto market make emotional decisions when they are always afraid that they will miss out on a profitable opportunity if they do not buy now because they are afraid that they may miss opportunities when the market "uptrends", investors are willing to invest money in the coin even is overprice.
FOMO motivates you to invest in a cryptocurrency with very high-profit expectations and no stopgap. When the profit of that currency increases, investors will not be able to determine the time to take profits or wait for fear of possibly missing out on a larger bullish moment. This is what causes many people to buy at the peak price or hold the coin when its price drops to the bottom.
In the cryptocurrency market, emotions are the main reason driving the demand for trading instead of logical analysis, so FOMO can be considered a major factor influencing cryptocurrency trading decisions. Here's an example for you to better understand what FOMO is in the crypto market.
You are checking telegram or crypto news sites. Suddenly, you notice a lot of information and groups talking about MarkerDao is an Ethereum-based P2P organization that allows users to lend and Borrow cryptocurrency, indicating that ethereum's (ETH) coin will rise sharply. Now you start looking up the price of ETH and it is true that its price is rising very strongly at that time. The thought in your mind at that time was that if you don't buy now, you will miss the opportunity to make a big profit. This leads to you deciding to buy ETH despite its price rising sharply (even swinging). It can be said that you have suffered from FOMO.
FUD in crypto.
In the crypto market, FUD also mentions fear and uncertainty as the reasons for the fall in the value of cryptocurrencies. It is not based on fundamentals or charts, but on bad information or news spread online. Many of them are not clearly substantiated or even fake news. The goal is to spread fear and uncertainty into the psychology of new investors that influence their decisions.
As a new investor when you buy ACH and wait for the price to rise to sell, a few days later suddenly there was news that the ACH coin was removed from the exchange, with panic and sold off the ACH coin at the market price and many new investors were in the same mentality, causing the ACH price to plummet and they suffered a large amount of losses. This is the psychological influence by FUD.
What are the consequences of FUD and FOMO?
Investors who are new to the market or inexperienced will easily be driven by emotions, as a result of which after each round of FOMO or FUD their assets will gradually decrease. Moreover, after so many times, investors will no longer believe their own judgments. And once investors don't trust their judgment, the chances of them having their account burned out are very high.
Who causes FOMO and FUD?
FOMO and FUD are powerful tools used by organizations, or "whales" in the cryptocurrency market to serve their own interests. When using FOMO and FUD, these organizations will use large communication channels to give their desired information, as a result, causing psychological effects on many investors:
FOMO is used like a tool butt that aims to push the price up and then take profits in large quantities.
FUD is used for the purpose of drowning the price of the coin, their purpose is to collect coins at a low price, then will use FOMO to be able to push the price up.
What are scams by creating FUD and FOMO effects?
As mentioned above, organizations spread FOMO or FUD messages for their own benefit, causing new entrants to the market to be extremely mentally confused, leading to wrong actions such as emotional buying and selling. Then, the people or organizations that create FOMO and FUD will do the opposite, when they buy or sell large amounts of their coins, causing a lot of investors to fall into a state of "swing".
How to know you are affected by FUD and FOMO?
Through the consequences above you will wonder what are the signs of FUD and FOMO. Do I have them? Here we will highlight 4 typical signs of people who are affected by FOMO and FUD:
Impatience in investing.
There is no clear plan before trading.
Trade based on news but without the select information and updates fast enough
It is easy to be shaken when the technical analysis is not yet hard.
See also: Crypto's Uses And Misuses: Quarrel Between Reuters And Binance
4 ways to avoid FOMO and FUD when investing.
If you already have the above symptoms, please calm down Ecoinomic.io will come up with 4 ways to avoid FOMO and FUD:
Update your knowledge of the market firmly so that you have more confidence when investing and be consistent in your judgment so as not to be affected by FOMO and FUD.
Before investing there must always be a careful plan. You will need to set take profit and stop loss points following them to help you manage your risk.
Be very calm when investing, and stick to the plan. Absolutely do not let emotions dominate when investing. observe the market for a better understanding.
Limit trading only to news events, if there is a reference, follow it from an early time and select them.
You need to know that FOMO and FUD can happen to anyone including long-time investors, but if you master the 4 ways on Ecoinomic.io you will definitely have a strong mentality with your judgment and especially avoid FOMO and FUD. To be able to minimize risks in investing you can read more articles: What is risk management? Application of risk management in crypto.
Conclusion:
Ecoinomic.io hope article: What is FOMO? What does FUD mean? 4 ways to overcome FOMO and FUD when investing. has helped you better understand what FOMO is? What does FUD mean? their regulation and how to overcome FOMO and FUD when investing. Be careful to be very calm when investing, stick to the plan, and absolutely do not let emotions dominate when investing.